Vanessa Rousso is a typical example of a woman ruling in a man's world. The reason for this statement is not farfetched. The game of poker is widely believed to be the game of men but Vanessa has proven otherwise. With amazing records of her exceptional skills and expertise in poker, she is definitely a force to be reckoned with in the casino world. Between the year 2005 and 2011, Vanessa Rousso net worth has accumulated about $3.5 million through her participations in various poker events. She is an American professional casino player, specifically poker. She is also a television personality, as well as a DJ.
Born in the township of White Plains, New York, Rousso proudly holds dual citizenship with France and the United States of America. She was an active member of Team PokerStar between 2006 and 2015. Between the year 2009 and 2013, she was also the spokesperson for the site, GoDaddy.com. Nicknamed Lady Maverick, Rousso has earned a lot of money as a professional poker player and has become a top sex symbol of the game.
In 2007 for example, she finished in the major event of the World Championship of Online Poker in the second place position with a winning of $700,000. Vanessa Rousso is ranked among the top ten female poker players in the history of poker game and she has the record of all her winnings to show for it. However, between the year 2012 and 2017, she has been somewhat less active in the gaming world, earning only $83,000 in live tournaments.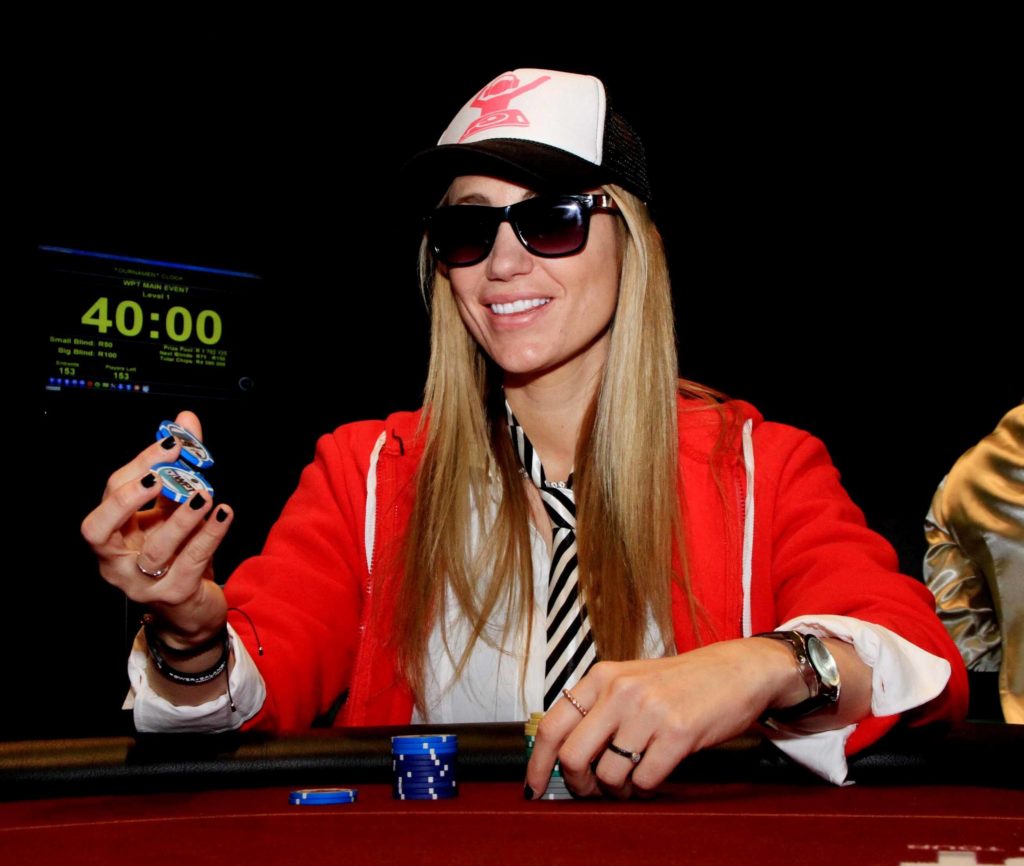 Vanessa's Early Life
Born on the 5th of February, 1983 to Cynthia Bradley and Marc Rousso, Vanessa started talking and reading at a very early age. Although she was born in White Plains, New York, her family moved to France when she was three years old. She lived with her family in Paris until she turned, and later moved to Upstate New York. Vanessa Rousso attended Wellington Landings Middle School and started participating in various gaming activities. She was an active participant of high school lacrosse, basketball, softball, swimming and debate. Of course, this has reflected different endeavours in her and impacted greatly on Vanessa Rousso net worth. In high school, Rousso performed exceptionally well in national debate tournaments with topics on policy.
In 2001, she graduated from Wellington as a valedictorian of her class. She maintained a GPA of 4.0 all through her time at Wellington High School and also participated in the French Honour Society and National Honour Society. Apart from academics, Vanessa was also involved in different areas that impacted on her environment. For instance, she started the Environmental Club where she served as the president. She was also an active violinist, volunteer at Mothers Against Drunk Drivers, varsity swimmer and a host of others.
Whilst in college, Rousso was on the Dean's list and she reflected her academic prowess all through her days in the academic world. She got involved in the study of game theory and she later became very proficient in Chess and Rubik's Cube. However, she preferred the game of poker (which incorporates human psychology that gives opportunity for non professional players to win) as opposed to the game of chess and Rubik's Cube which are relatively static games.
Vanessa attended Duke University and graduated cum laude in 2003 after a period of two and a half years with a minor in Political Science and major in Economics. It is important to point out that the duration of her college degree was the shortest period to graduate in the whole history of the Duke University. In 2004, Rousso started law school and was a proud recipient of the exceptional Chaplin Scholarship from University of Miami School of Law. While in school, she served as a member of the editorial board of the school. During her break from law school in the summer, Rousso began her career in poker games by entering for the poker tournament.
Although Rousso was among the top 5% students of her class in the law school, she didn't finish law school initially. She dropped out of school to pursue her budding career in poker games. Known to be a starter and a finisher, she went back to school in 2017 and graduated in the spring of 2018. Apart from all her online winnings, Rousso ranked among the top five female poker players in the history of poker games in terms of total winnings, and of course, Vanessa Rousso net worth is a testament to her great winnings. At a point in her life, Vanessa lived in Las Vegas, Nevada half of her time, and in Hobe Sound, Florida, the remaining of her time. She got her nickname, Lady Maverick from one of her relatives when she practically sold herself to join a $25,000 buy-in tournament event in a way that is evocative of the eponymous hero in the movie, Maverick, a 1994 Western movie production.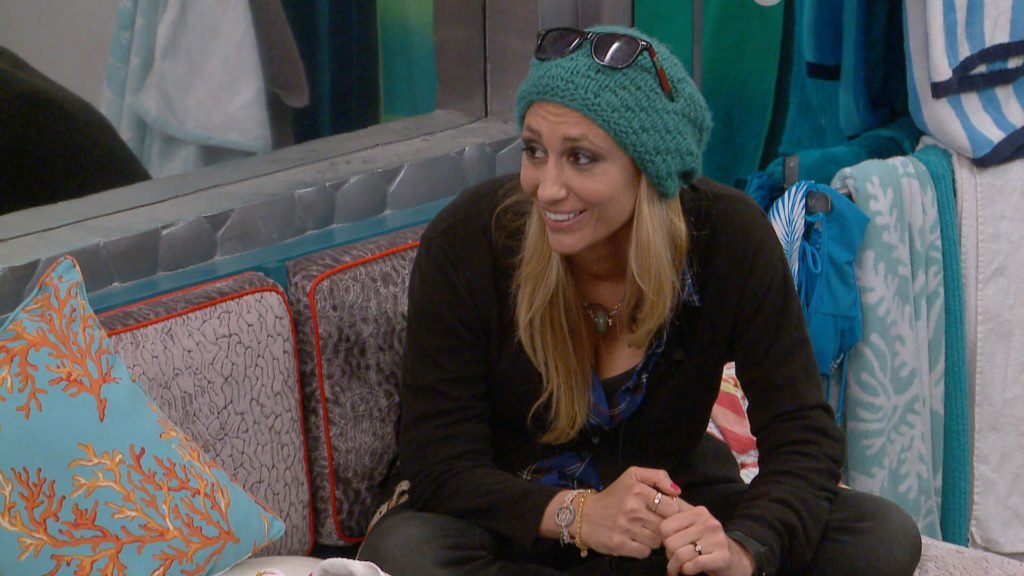 Rousso's Early Poker Career
Vanessa Rousso started her career in Poker early in life. She placed her first ever stake at Hard Rock ten-player tables sit-and-go where she made her first winning of $250. Right from this point, she went all out to carve a name for herself in poker history. Oh boy, did she really make that name for herself? Vanessa Rousso net worth is a glaring show of the name she made for herself. In 2005, she used her savings to pay a sum of $1,500 entry fee for a tournament event in Atlantic City where she made a winning of $17,500.
Rousso is no doubt an achiever and always goes an extra mile to make sure she gets what she wants. After her winning in the Atlantic City, she was able to pay for her entry for the World Poker Tour event that took place at the Bellagio Vegas. Rouse has appeared in numerous shows on the television in both The Travel Channel and ESPN. She has also been seen on the TV as part of the famous World Poker Tour. Vanessa Rousso is known for her signature costumes; a cap, designer sunglasses, and headphones.
Although Rousso has won many prizes in various poker games but her first winning in a professional event was in Las Vegas, Nevada, on the 13th of June, 2005, during the well-known No-Limit Hold'em Summer Series. During the 2005 World Series of Poker, Vanessa placed 45th in the field of 601 at the event and came out with a whopping $1,000 winning.
On the 12th of February, 2016, she placed 5th in the final table of 195-entrant No Limit Hold'em circuit event with $1,500 at Harrah's Atlantic City. Her appearance during this game made a statement and created a new history. Rousso established a new record at twenty three years and seven days, as the youngest lady player to get to the final table at a World Series of Poker circuit. From this point onward, Vanessa Rousso net worth began to soar and she began to live up to her name as the Lady Maverick of the poker games.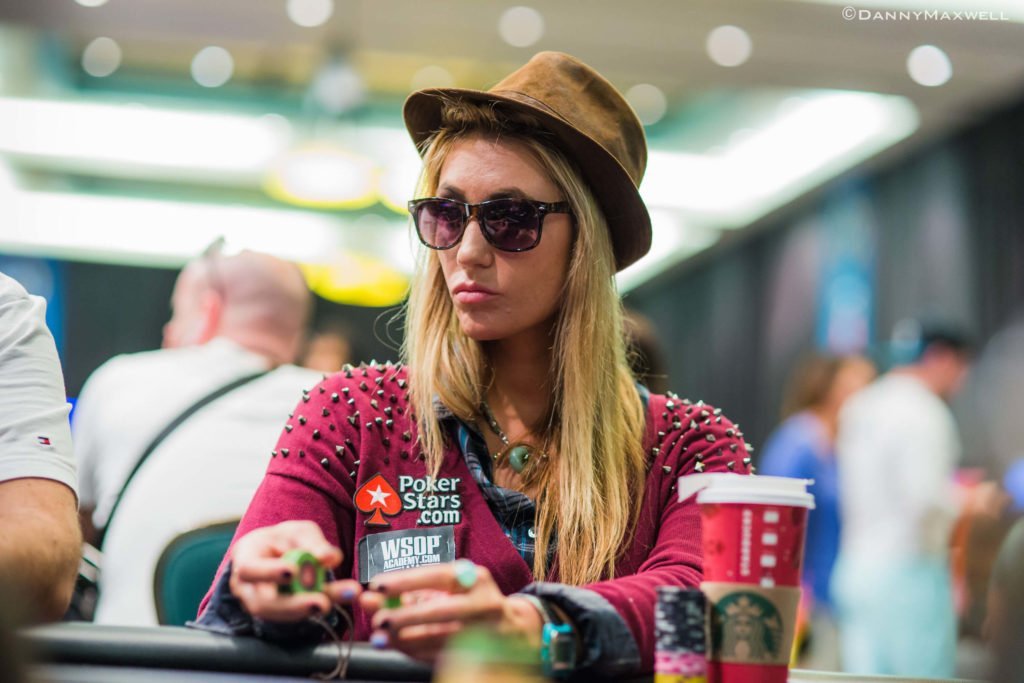 Vanessa Rousso Advanced Poker Career
In the April of 2006, Vanessa joined the professional poker tour and by October, she was one of the top 80 biggest earners of the year. During her first year as a professional poker player, she had several winnings in the money tournament finishes. Among these is a 7th place finish of $25,000 in a field of 605 during the season four of the World Poker Tour No-Limit Hold'em championship tournament event. During this poker game, she earned a total of $263,625 which significantly impacted on Vanessa Rousso net worth. During this period, Vanessa has mastered the art of multi- tasking. She was going for her law school classes from Tuesday to Thursday and pursuing her poker career by playing poker tournaments during the rest of the week. She also got field endorsement offers during this period from reputable online poker clubs.
Adding to Vanessa Rousso net worth, she won another $285,450 on the 13th of September, 2006 with a first place finish during the 173-entrant no-limit hold-em tournament event placed at $5,000 at the 4th Borgata Open. Not one to rest on her oars, Vanessa kept pushing the bar and raking in the winnings. During the 2006 World Series of Poker, Vanessa made a great impression with three different in the money finishes. In the field of 1068 in a tournament event, Vanessa finished at 80th position at $1,500 Limit Hold-em. In addition to this, she also finished at 63rd in the field of 824 at Event 5 during a Short Hand no-limit Hold'em game of $2,500. She also placed at 8th position of 507 at Event 30 Short Hand No-Limit Hold'em tournament event with $5,000. 
By this time, Vanessa Rousso has become a distinguished poker star. She was part of a delegation of leaders and representatives of poker gaming industry with a membership of about 800,000, known as Poker Player Alliance who travelled to Washington DC with the goal of convincing the U.S. Congress to reverse the Unlawful Internet Gambling Enforcement Act of 2006. The Gambling Enforcement law mandates all financial institutions to start monitoring cash transfers of their customers and stop transfers made to online gaming sites that have been flagged as unlawful. The delegations met with the USA House Committee on Financial Services and the USA House Committee on Judiciary.
Rousso was part of the team who made a passionate case in favour of the proposal made by Barney Frank to legally license and regulate gambling online. The group also made a strong case in favour of Skill Game Protection Act that was proposed by Wexler Robert. This proposed Act was to exempt poker, bridge, chess, mah-jongg and some other games where participants compete against one another instead of the 'house' from the then new Unlawful Internet Gambling Enforcement Act.
In the year 2007, Vanessa Rousso net worth shot up again when she earned big again at the World Championship of Online Poker. She won a total of $700,782.50 at No-Limit Hold'em main event where she finished second place. This winning was her largest pay during her career at this time. During this event, Rousso had initially placed third at the event but the winner of the game was discovered to have violated some terms of service of Pokerstars which resulted in her disqualification from the game, causing all other contestants to be raised by one step in the gaming ranking. At third place, she would have won a total prize of $463,940.50 but because of the circumstances surrounding the original winner of the game's winning, she was moved to second place position with a winning of $700,782.50.
Early in 2009, Vanessa Rousso missed her place in the televised 6-handed WPT final table during a game at the season VII of the World Poker Tour Southern Poker Championship. She completed the game in the 7th position with a earning of $79,117. At the National Heads -Up Poker Championship game tournament event, Vanessa made it to the final of the 64 persons field and lost to Huck Seed. During her runner-up game, she defeated other players including Paul Wasicka, Doyle Brunson, Bertrand grospellier, Daniel Negreanu, and Phil Ivey.
Prior to the 2009 tournament event, Shannon Elizabeth's semi final appearance of 2007 was rated the best female finish at the annual event. However, Rousso broke the record during the March 6 to 8 tournament event with a new record as the best female finish during the annual event. As at the end of July of 2011, Vanessa Rousso net worth has increased with her earnings which exceeded $3,100,000.
Rousso won a total of €25,000 during the May 2009 79-entrant EPT High Roller Championship. At the final table of the gaming event, the three final contestants decided to chop chips at the €420,000 stage which left the winner a total of €150,000. Rousso came out with a total win of €570,000 which when converted, made a total of $749,467. This earning signifies the biggest pay of her career and of course, it significantly raised Vanessa Rousso net worth. As at 2009, Rousso took the 16th position among the highest earnings of Poker games as at May 5th of 2009.
Being a passionate poker player, Rousso is always speaking out for the gambling society. In 2009 for instance, she spoke in favour of changes to gambling laws of Florida to remove caps on the buy-ins as well as wagers on poker game in the state.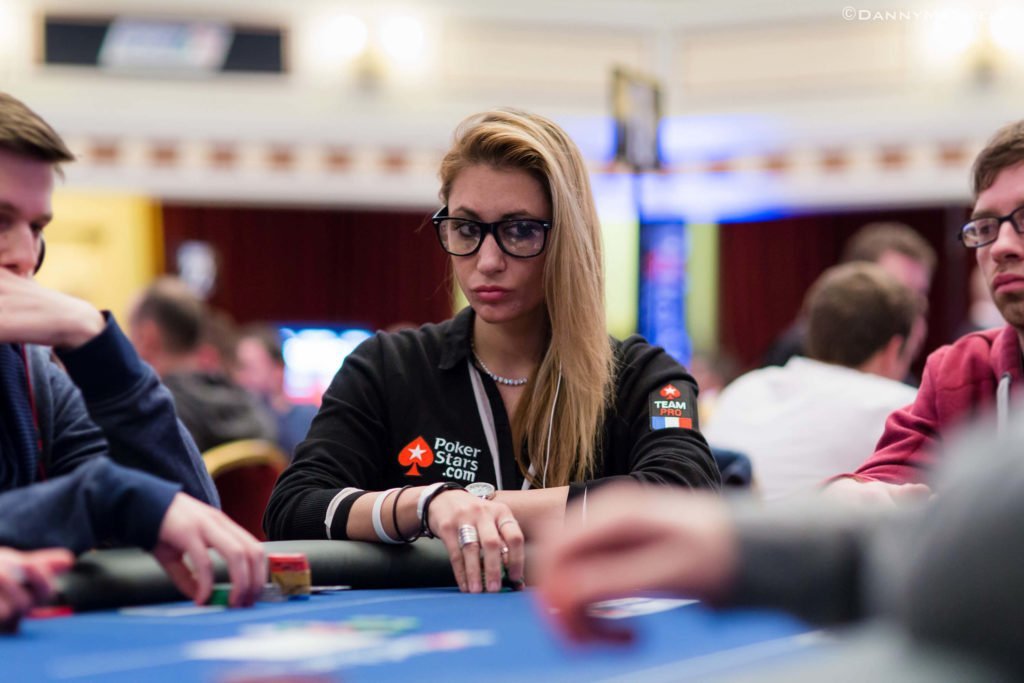 Vanessa Rousso Strategy
Vanessa Rousso launched her own poker instructional camp in April of 2009 in South Florida. She likened the strategies of poker games to the strategies associated with the military conflict of The Art of War, as detailed in Sun Tzu's publication. Rousso termed her camp, 'the Big Slick' boot camp and charged a fee of $399 for participation. The website of the boot camp highlighted the analogy of the Art of Poker and the Art of War.
Vanessa believed that with the right strategies, the chances of winning in a gaming of poker are increased. She has contributed numerous strategy articles to various publications and also made appearances on a couple of TV shows to talk about her passion for poker games and the strategies of winning the game. In the World Series of Poker of 2009, Rousso had four different in the money finishes. Vanessa Rousso net worth increased during this period with various winnings on the games.
Vanessa Rousso Winnings
Over the course of the years of playing poker, Vanessa Rousso net worth has increased due to her exceptional playing skills and strategy. Some of her winnings are highlighted below based on the year, event, place (position in the game), and winnings.
Year of Tournament
Place
Winnings
2013 WSOP Event 1
96
$4,183
2011 WSOP Main Event World Championship
511
$23,876
2011 WSOP Main Event World Championship
511
$23,876
2011 WSOP Main Event World Championship
511
$23,876
WPT Bellagio Five Diamond
3
$358,964
WSOP 2010 Heads-Up Championship
5
$94,956
WSOP 2010 Event 3
421
$1,877
NAPT Mohegan Sun – 2010 Special
10
$47,000
LA Poker Classic – WPT Season 8
59
$23,602
2010 Special – Venetian Las Vegas Main Event (NAPT)
25
$18,080
2009 WSOP – Pot Limit Hold'em Championship
15
$43,091
2009 WSOP – H.O.RS.E (Event 31)
2009 WSOP – Draw Lowball
17
$4,094
2009 WSOP –No Limit Hold'em
27
$71,858
EPT Grand Final – EPT Season 5
1
$936,000
NBC National Heads Up Championship (2009 Special)
2
$250,000
PokerStar.com EPT London – Season 5
39
£11,419
WPT World Championship – Season 4
7
$263,625
The above are just a couple of winnings that have added up to Vanessa Rousso's net worth of over $3.5 million USD.
Vanessa Rousso Endorsement Deals
Apart from being a professional poker player, Rousso is also involved in a couple of endorsement deals. Prior to February 2015, Rousso was sponsored under the screen name of Lady Maverick by PokerStars online poker card room. She was part of the PokerStars Team until her deal expired. The online gambling site liaised with Sports Illustrated to include a seasoned poker player in their Swimsuit edition of 2009, which happened to be Rousso. Vanessa Rousso confirmed this on her blog, stating that she had a photo shoot sessions at Nassau, Bahamas during the poker tournament of PokerStars Caribbean Adventure. She also featured in a featured advert by PokerStars.
Vanessa Rousso also signed an endorsement deal with GoDaddy to promote the brand name of the site. She became the official face of GoDaddy by replacing the former brand ambassador, Amanda Beard. Vanessa's deal as the spokesperson for the brand was renewed annually all through the years up to the Heads-Up tournament event of 2013. Of course, all these deals come at great prizes, adding to Vanessa Rousso net worth. Rousso became one of the top sexiest poker players in the history of poker and was ranked 18th sexiest poker player by Bleacher Report in the year 2010. She was also ranked among the top 20 in the same year by Maxim, worked with Forbes, teaching its '100 Most Powerful Women' the game of poker. Rousso also worked with the American Poker Player as a feature writer, writing about Game Theory.
Vanessa Rousso Non-Poker Engagement
Of course, Rousso is not living and breathing poker games. She has other parts of her life that is as much fun to her as her love for poker games. In 2009 for instance, she appeared on the TV show, Million Dollar Challenge. She was also a featured celebrity judge during the TV show, Bank of Hollywood, where she awarded some of her personal money to some contestants. In 2015, she also contested during the season 17 of the reality TV show, Big Brother. Vanessa also dabbled into producing music and she is currently a DJ and a music producer. She formed a DJ Duo named N1TEL1TE with Melissa Ouellet. The released their first single, titled 'Kiss Face' in the February of 2017. Vanessa Rousso seems to be taking her music career more serious than any other enterprise she currently has her hands in.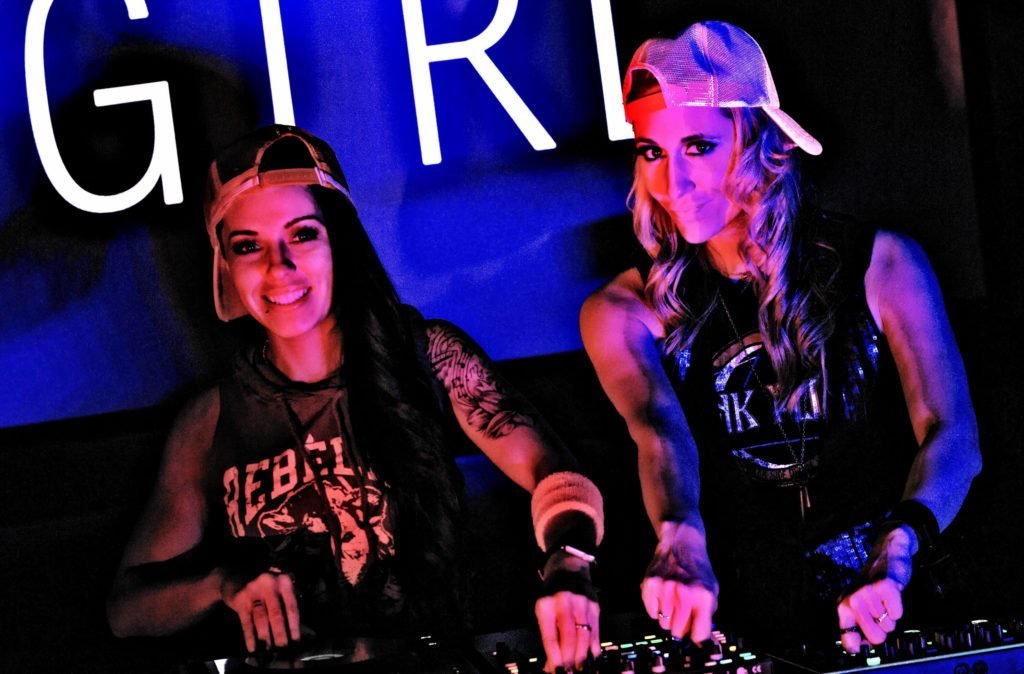 Vanessa Rousso Relationship
Not long after winning at the Borgata Open, Rousso announced her relationship with Chad Brown, a fellow poker professional. Chad Brown is not only a poker pro, but also an actor who has about $1.6 million USD as tournament earnings. He is also the host of Ultimate Poker Challenge, a poker television show. Chad is older than Vanessa by 15 years but the gap between their birthdays does not seem to matter in the relationship. Of course, Vanessa is matured beyond her age, even at 23 then. The duo has been able to maintain their relationship over the years. They have been able to balance their love lives with their busy profession. The duo has appeared together at the European Poker Tour, London and Festa Al Lago.
When you talk about maturity, Vanessa has it in good measure. She has been able to manage a lot of things at the same time in her life. Between being a law student, playing professional poker, and handling a serious relationship, she has been able to balance everything so well that it seems nothing is suffering at the account of another. In between the time of balancing all these, she still had time to socialize and enjoy life to the fullest. As part of her past time, Rousso is actively engaged in flying, boating, Segway-rig, skiing, skydiving, running and engaging in any other form of gaming activities. If she is not playing mobile games, she is involved in other stationary games such as backgammon and chess, or doing freestyle rapping or reading novels.
Vanessa is married to her Beau, Chad Brown and the couple lives in Vancouver, Canada. Rousso also has a residence in Las Vegas with her husband which is normal for a professional poker. Vanessa Rousso net worth is over $3.5 million USD in poker games and she has also been involved in other profiting enterprises over the years.
Latest News about Vanessa Rousso
Recently, Vanessa Rousso announced her retirement from poker gaming industry. Of course, it is unbelievable that Lady Maverick is officially saying goodbye to the world of poker game, nine years after many people believed she already left. The news was quite shocking to everyone within the poker community. This news came after various retirement announcements from many other poker professionals like Dmitri Nobles, Vanessa Selbst, and Harrison Gimble.
Suffice to say that Vanessa Rousso came into fame in year 2006 after coming close to the final table of the WPT Championship. Over the years, her fame in the poker world has continued to grow and of course, so is Vanessa Rousso net worth. She received a multi-million dollar endorsement deal from her former sponsor, PokerStars and from other endorsement deals she got during her active years playing poker games.
Her retirement announcement was received with mixed feelings among her fans and the poker community in general. According to many, Rousso already left the poker scenes about 9 years ago because she has not been active in any tournament or gaming activity. According to her Twitter mention, she actually stopped playing the game last year and has gotten fully involved in her job of a DJ, although her tournament scores have dropped seriously around 2011.
Summing up
Vanessa Rousso is an excellent example of the power of will. She got to the peak of her career at an early age and at 35 years, she is now saying goodbye to the world of poker game to pursue another of her passion. Vanessa Rousso net worth during her career as a poker player definitely showed her level of fame.