T&C apply to each of the offers above, click "Sign up" for more details.
Compare online casinos
Casinochecking is a service comparing casinos signup bonus, terms and minimum deposits. Whether you prefer blackjack, poker or roulette, we have chosen the best casinos for you in order enabling you to find a casino that fits your needs. We have gathered information such as minimum deposit, signup bonus, support and security, so you can make an informed choice.
How we score
We are players with many years of experience. Therefore,  we have made our suggestions based on specific criterias, which is reflected in a score from 1-10. Our users share their thoughts, so you can learn from other players experiences – it is often there you get the correct impression of the casinos, since they are interested in promoting themselves.
Casinos with license
Denmark have specific laws. Therefore, if you are a player from Denmark, we have collected casinos with Danish license, so our players are protected against unfair and illegal gaming. It ensures 100% tax-free winnings, full security and fair play.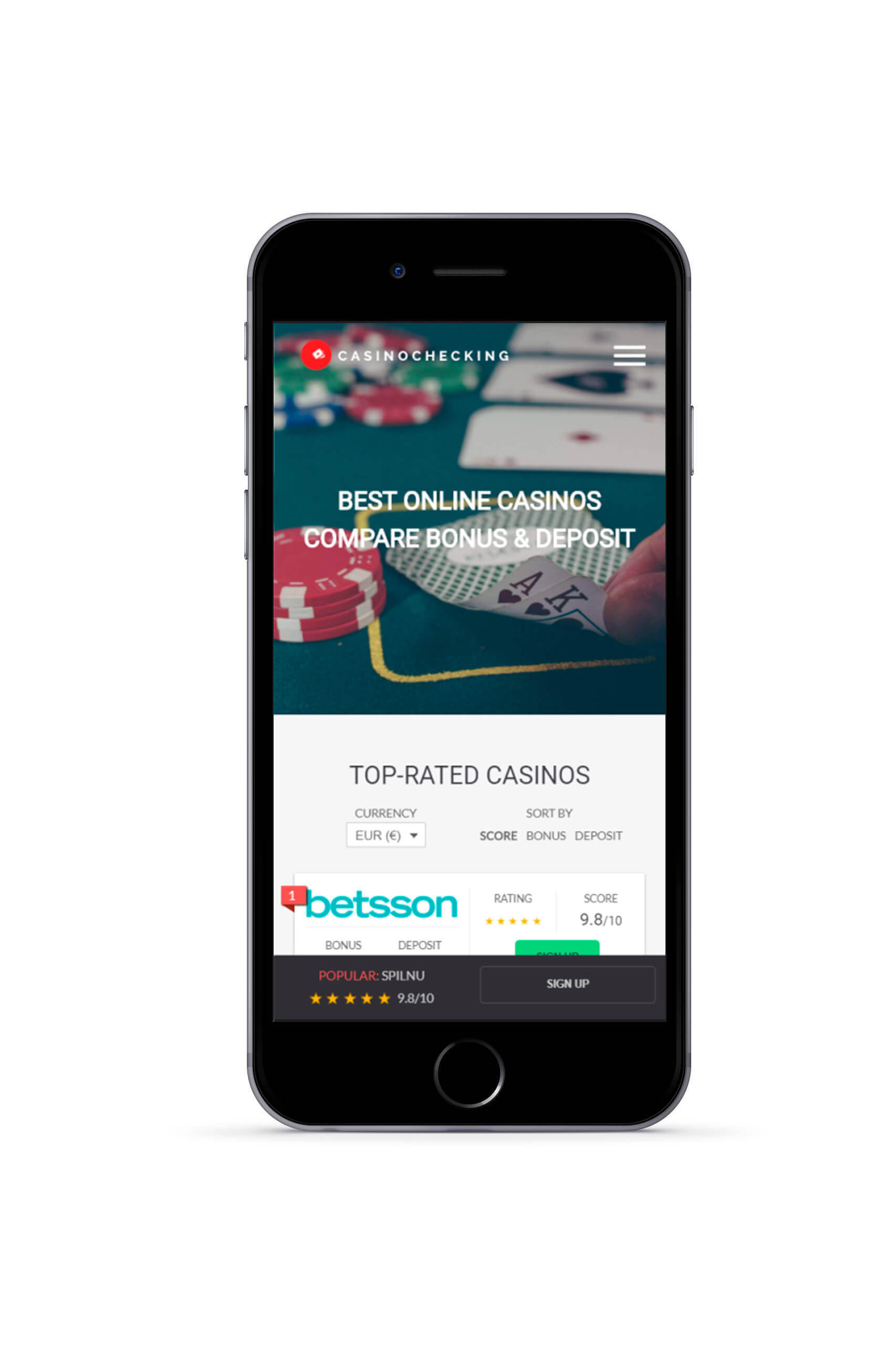 Frequently asked questions
If you are new to gambling and online casinos, you might have a ton of questions. The jargon might not make sense, or you might be in doubt in terms of security, requirements and age limit. Hence, we have gathered those questions, that we are asked most frequently by our users and answered them in a simple understandable language.
As a beginner, it may be difficult to understand and between the casino's signup bonus, waging requirement and minimum deposit. It might seem difficult starting out, but we will guide you the best way possible with detailed descriptions and ratings.
What do I need to start gambling online?
What is the age limit for registration and playing?
How safe are online casinos?