Established in 2001, PokerStars is one of the largest poker network sites in the whole world. This is a site where you can explore a wide range of games, bonuses and exceptional continuous action and fun. Of course, there are many online casinos that offer gaming platforms for professional gamblers and newbies for fun and make money as well. In fact, if you go through Google search, you will be amazed at the number of casino options that will come up when you input 'online casino'.
However, you must know that not all gambling platforms have your interest at heart. Some are just out to rip players off and some others are as dubious as they come. Therefore, it is important to understand a casino site and read reviews about it before you decide to invest your money in gaming on such site. In this review, we want to take an extensive look at the offerings of Pokerstars; the games, bonuses, features, and other relevant things that are worth knowing about the site.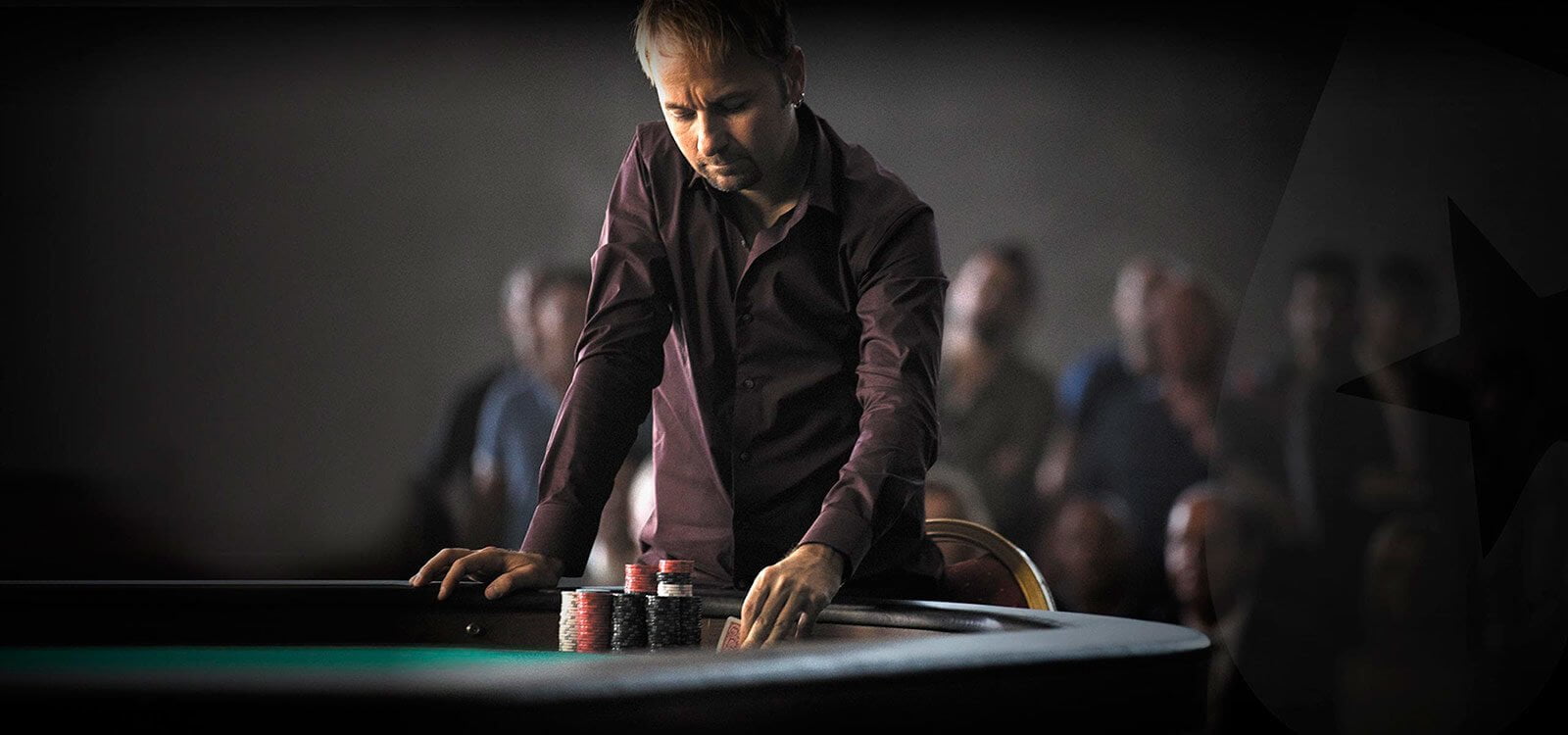 Key Highlights about PokerStars Casino
If you are looking for a safe and exciting casino site to engage in poker gaming with other gamblers all over the world, the PokerStars Casino is one of the top sites to consider. Generally, the site generates more traffic than many other poker sites in the world. As of today, PokerStars seems to be the only platform that offers a comprehensive poker experience to players. The platform offers amazing games for real money. It is one of the platforms where you can explore the biggest weekly poker tournament online popularly referred to as Sunday Million.
PokerStars also offers an annual World Championship of Online Poker where gamblers from all over the world can converge and show their exceptional skills and win big while at it. In addition to this, PokerStars casino also offers live poker events such as PokerStars Championship. There is no dull moment at this casino site, with top notch gaming portfolio at your fingertips.
When it comes to the winnings and jackpots, you can be sure that PokerStars has it in full. You can win amazing prizes within minutes, through the 'Spin & Go' tournaments that is consistently going on at the platform. In addition to this, there is also the fast-paced poker, Zoom, which you can enjoy right from the comfort of your home, through your computer or mobile phone. PokerStars is known for its wide arrays of games, amazing bonuses and promotions, tournaments and live poker, and exceptional reward system for its loyal customers.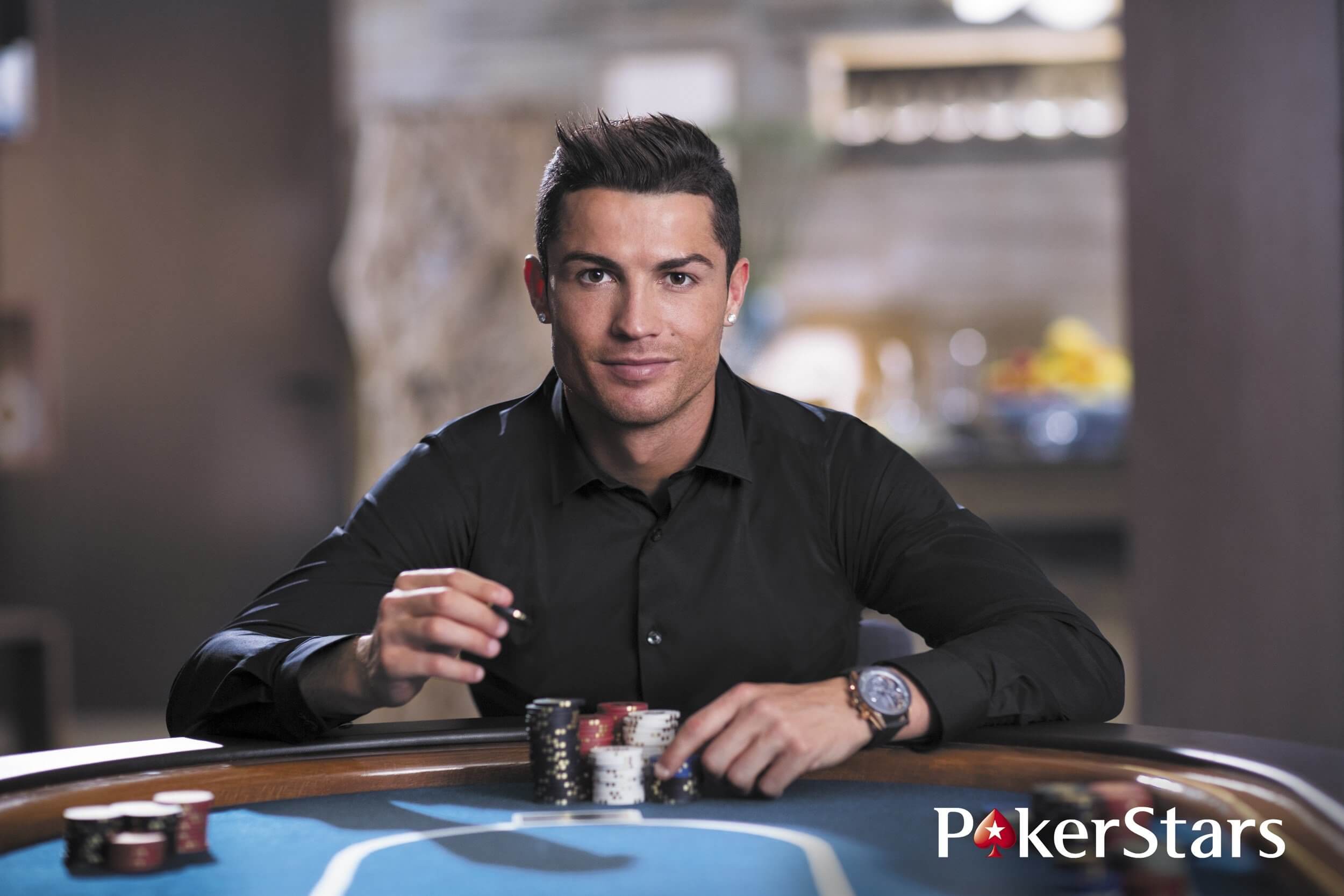 Signup at PokerStars
Signing up at PokerStars is quite easy and straightforward. As soon as you open the website, you can easily locate the 'Join' button which allows you to become a member of the casino site. Click on the button and you will be directed to the registration page. Fill your accurate details on the site, including your country of residence, email address, unique user name, and a password. You will be required to verify your identity by providing a scanned copy of your government issued ID to the customer support team on the platform.
When you complete the two stages sign up process, your account will be verified. As soon as your account becomes active, you can go ahead to start making deposits and play from your account. There are amazing benefits and opportunities for winnings that are made available to players on the platform.
It is important to mention that players from Australia cannot engage in gaming activities for real money on PokerStars. In addition to this, players from United States, Portugal, Spain, Italy, and Spain can only play at the local PokerStars networks which are quite different from the global site of the organization. Before you sign up on the site, you might want to check if your country is 'compatible' with PokerStars. To learn more about jurisdictions that are prohibited from playing at PokerStars, check the relevant section on the website.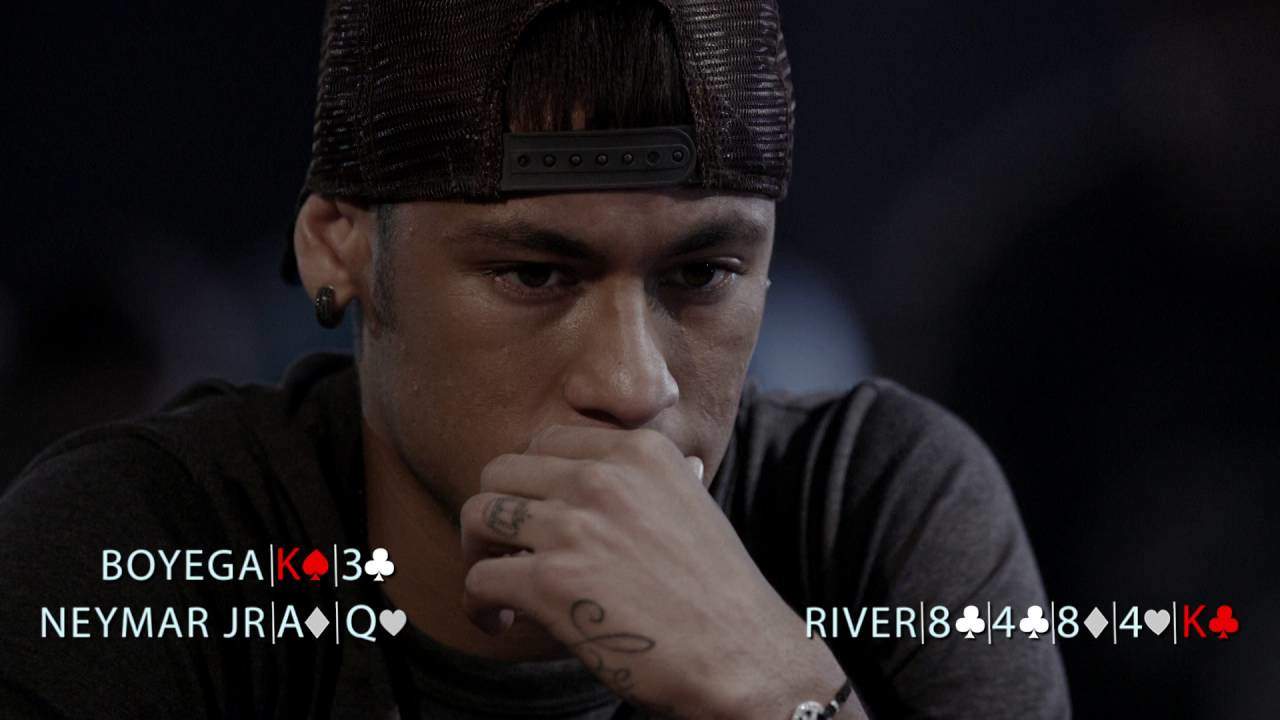 Deposit Bonuses: 100% First Deposit Bonus
PokerStars offers an exciting welcome bonus to newbie on the site. After signing up on the site, you can start making deposits into your account. When you make your first real money deposit into your account on the site, using the bonus code 'STARS600', you will receive a mouth watering bonus of 100% up to $600 in your bonus account. Claiming the full value of the bonus is very easy. You can make up to three qualifying deposits within sixty days of your first deposit. In addition to this, you can also get a free play worth $30 when you make a deposit of $20 using the code 'THIRTY' for your deposit. It is important to note that these two bonuses cannot be claimed together. You either claim the bonus with the 'STARS600' code, or the one with 'THIRTY'.

How 100% First Deposit Bonus works on PokerStars
When you make your first deposit on the platform, you will be required to earn some redemption points by playing games for real money. For every $1 USD you pay in rake, you earn 5 redemption points. In addition to this, you also earn 6.5 points per £1, 5.5 points per €1 EUR, and 4 points per $1 CAD when you pay for tournament fees. Whenever you acquire up to 180 redemption points, your accounts will be credited with $10 USD cash. You have a period of 4 months after your qualifying deposit to attain all the redemption points you need to claim your bonus money. You don't have to worry about making deposits in different currencies other than the USD dollar. PokerStars accept deposits in Euros (€), Canadian Dollar (CAD $), and British Pounds (GBP £). You can also receive your deposit bonus money through these currencies.
It is important that you read the wagering requirements of each bonus you come across before claiming it. Sometimes, it might not appear as simple as it seems. If there is anything you are not clear about on the wagering requirements or how to claim a bonus, you will do well to check the FAQs section for more clarifications. If you are still not satisfied with the information from that page, you should talk to the customer support team on the site.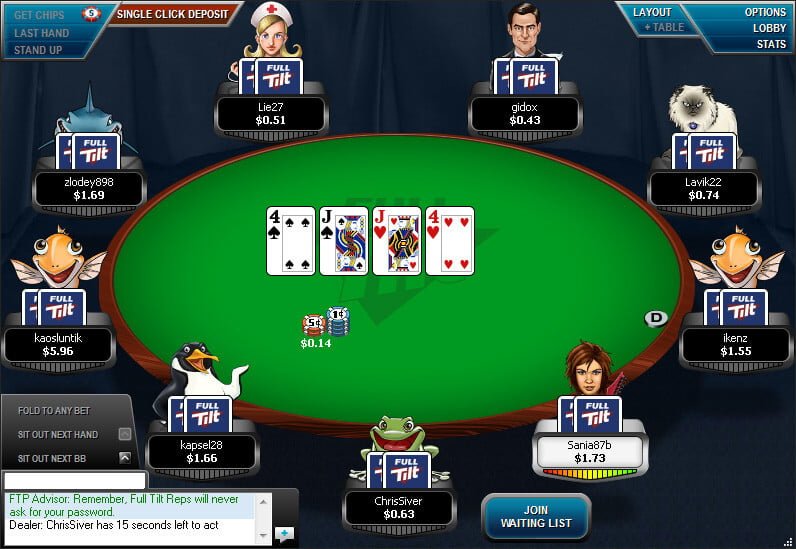 Poker Promotions at PokerStars Casino
As you already know, promotions and bonuses are what keep a casino site going. However, some platforms offer daring and incredible promotions more than others. PokerStars casino is your home of poker promotions. There are numerous promotions going on regularly on the site and if you know what you are looking for, this site might be exactly what you need. On-going promotional offers at PokerStars casino include MicroMillions, FlagHunt, Spin & Go – Win up to €1M, Showtime Hold'em, PokerStars Players NL Hold'em Championship, Stars Rewards Player's Championship Giveaway, Stars Rewards, Play the Deal, and Money Leader Boards.
Games at PokerStars
There are huge game portfolios at PokerStars, especially poker games. As a matter of fact, PokerStars is one of the few sites that offer consistent real poker games other than Texas Hold'em. To help you understand the numerous game offers on this platform, we have highlighted some top games that you might want to explore when you visit the site.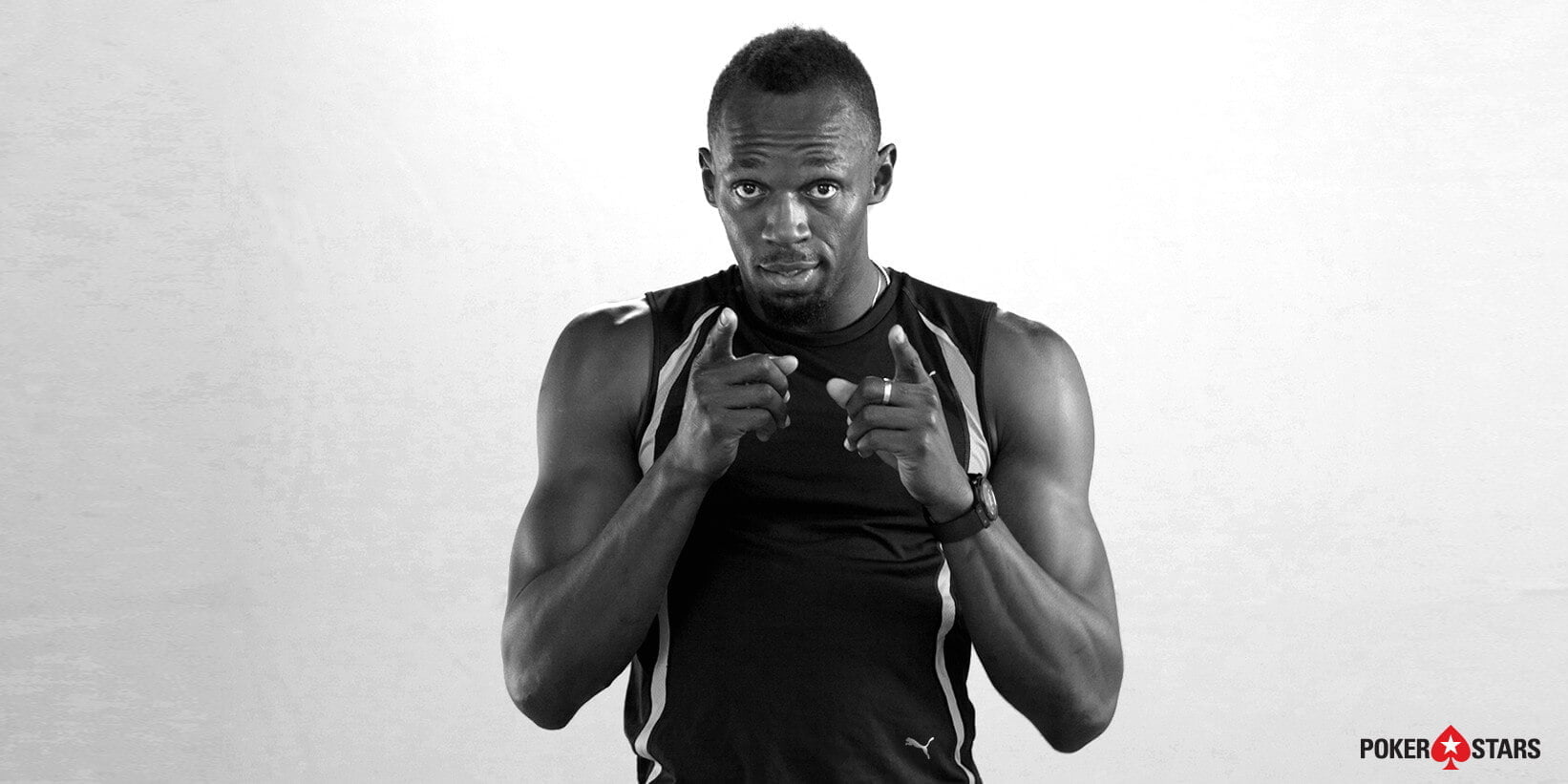 Cash Games
This is one of the top games on PokerStars with traffic as high as 10,000 active players on the site around evening time. In other words, if you want to get busy with other game players on the site, you might want to check these games out around evening time. Some of the most popular games played by players around this time include No-Limit Hold'em, Pot-Limit Omaha, No-Limit 5-Card Draw tables, and HORSE.
No-Limit Hold'em games range from $0.01-$0.02 and can go as high as $200-400$. Many of the poker players usually play at the low and micro tables. These are available in maximum of 6 and maximum of 9 formats. In addition to this, players also explore the high roller games which can go as high as $5-$10 in full ring games.
Limit Hold'em also has its teeming players vying for attention. Limit Hold'em stakes begin at $0.02-$0.04 and can go as high as a whopping $1,000-$2,000. Like their No-Limit counterparts, Limit Hold'em tables at $5-$10 tend to be the cut off amid full ring actions from heads up duels.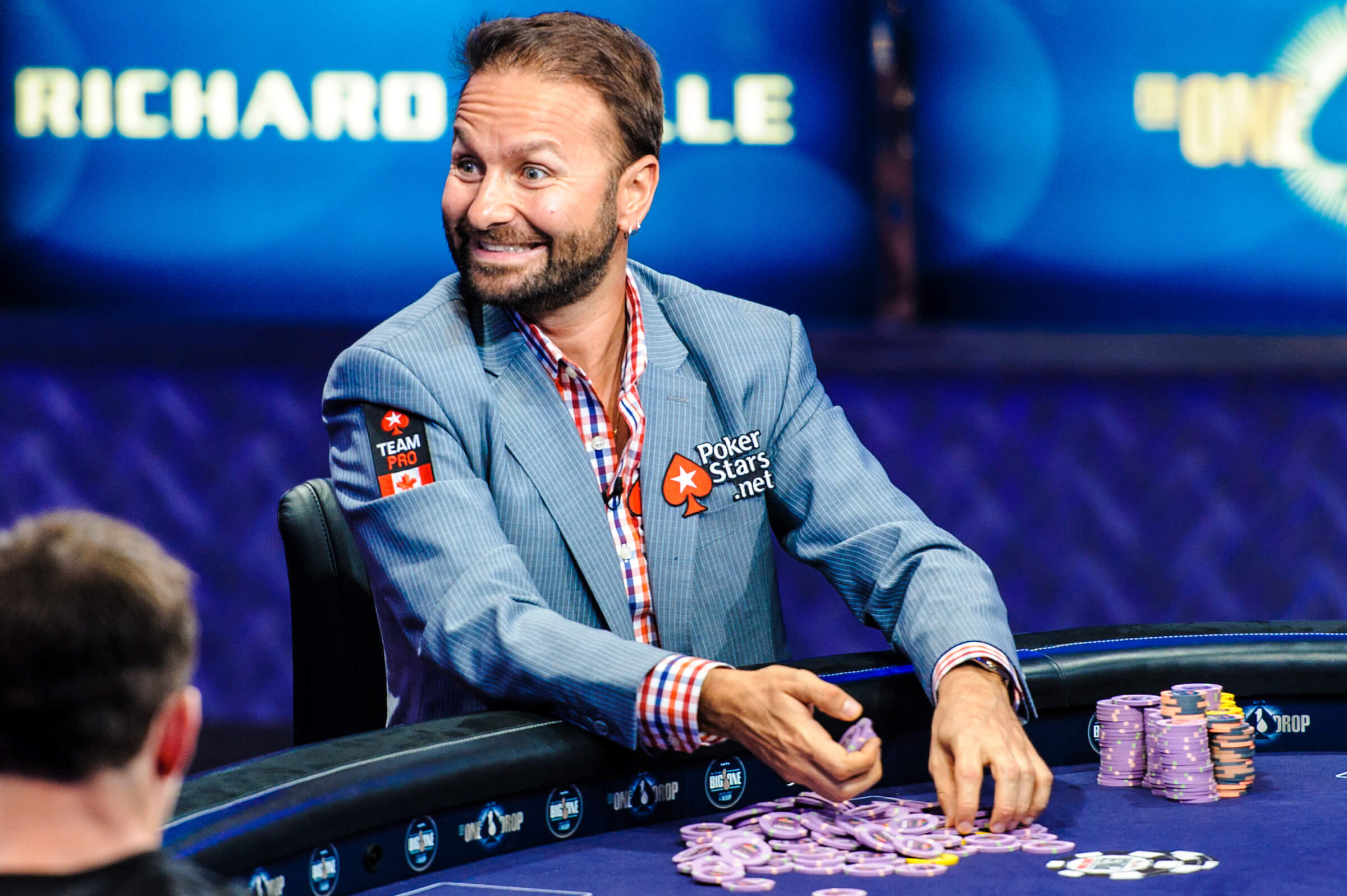 Omaha Games
Omaha games are also in abundant at PokerStar platform. In fact, the site is highly Omaha friendly. If you are looking for Omaha games, you can be sure to find an attractive table, especially if you are cool with the standard pot limit games. The stakes at the game starts at $0.01-$0.02 and can go as high as $200-$400. No doubt, Omaha active full ring tables are very easy to find on the site, even more than No-Limit Hold'em.
However, if you prefer playing safe and in your comfort zone, you might want to stick with the low and micro stakes. PokerStars supports both the 9-max and the 6-max. In addition to the above games, you can also explore Hi/Lo games, and Fixed Limit Omaha games on the platform. It is important to point out that active players on these two games are quite low.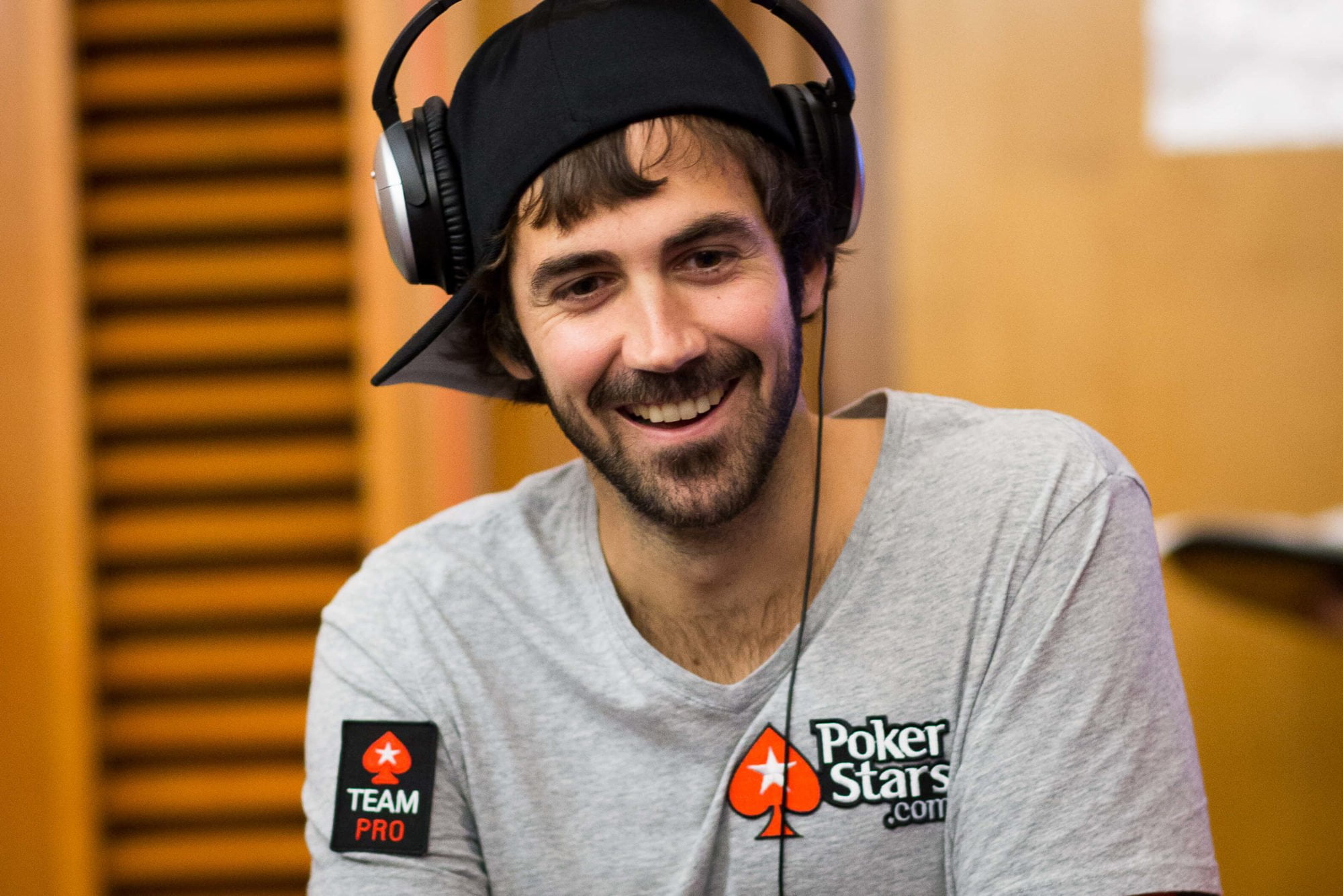 Mixed Games
PokerStars also offers mixed games for your gaming pleasure. However, you must be aware that these games require exceptional knowledge, skills and expertise. We guess this is why they are not very popular among the gaming portfolios. There are low and medium stakes available in an 8-game version. Most of full ring actions take place through these stakes. There are also HORSE games with very high potentials. The HORSE games have stakes that can go as high as $1,000-$2,000.
Apart from the aforementioned games, you can also enjoy NLHE-PLO mixed stakes on the platform. It seems however, that players on the platform are not very conversant with these games. This is simply because there is not much activity taking place on the games. As it is, only few high rollers are waiting for rivals at the stakes of $50-$100 and $100-$200 on the tables.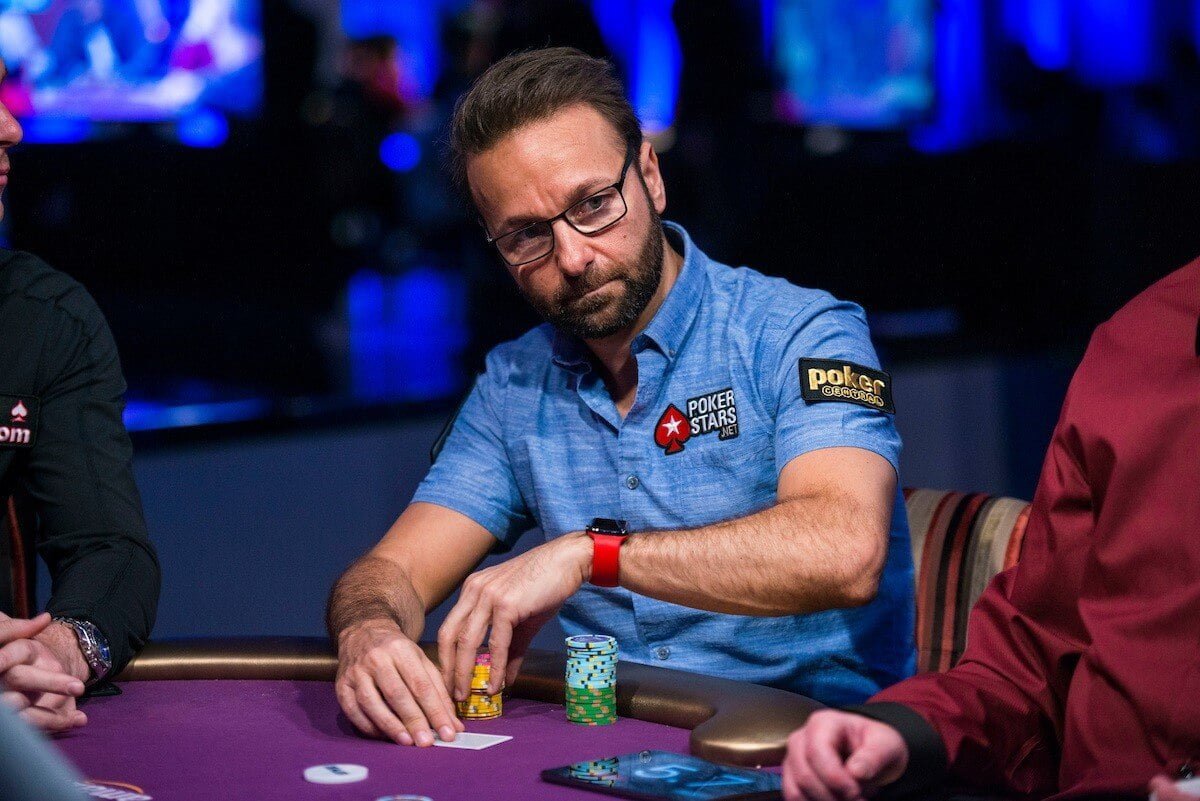 Multi-Table Tournaments at PokerStars
PokerStars is also very well known when it comes to remarkable scaling table interface. There are numerous options of multi-table tournament such as the Sunday Storm, to the very high stake events like the Sunday Million. Several thousands of poker players are attracted to these tournaments at regular basis, including the real money players. Really, if you are interested in enhancing your skills in different tournaments, PokerStars is the place to settle down.
Summary of Cash Games at PokerStars
Sunday Million: The format of the game is No-Limit Hold'em with a buy-in of $215. The Prize pool of the Sunday Million is $1,000,000 guaranteed. Each week, there are more than 5,000 entries and over 1,000 re-entries that come in for this game. It is a known fact that this tournament is the biggest recurring high stakes in the world.
Thursday Thrill:The format of this game is Progress Knockout – NLHE with a buy-in of up to $215-$2,100. The prize pool of the game is between $50,000 and $750,000 guaranteed. These events usually attract some well-respected and recognized names in poker online. During events when special appearances come up, a high percentage of the prize pool are usually paid out as free gifts.
Omania: This is a sequence of Omaha tournaments that play all through the week in a wide variety of formats. The formats include Limit Omaha, PLO, NL Omaha Hi-Lo. The buy-in of the game is between $4.40 and $530 with a prize pool of up to $75,000 guaranteed. Some of the Omania events can run with low stakes and some others with high rollers. It is important to point out that the payouts are not very great when compared to the recurring Hold'em events. This is probably because Omaha games attract less traffic during the tournament events.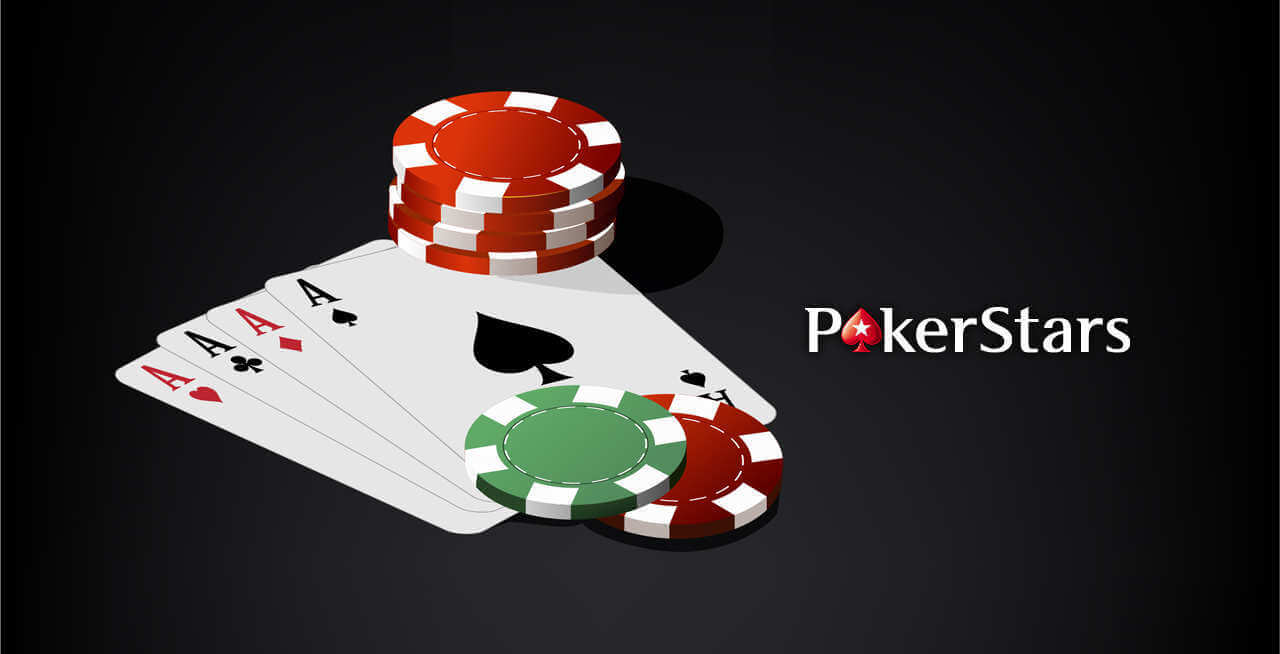 Other Poker Offers at PokerStars
Sit & Go Tournament
In addition to the standard cash games on the platform, there are other huge collections of Sit & Go gaming options on the site. The Sit & Go tournaments can be explored through a variety of poker games. The most popular among these are Pot-Limit Omaha, No-Limit Hold'em, Limit Hold'em, and No-Limit Omaha Hi-Lo. The pace of the game ranges from the Slow to the Turbo. The buy-in also ranges between $1.5 and $5,000 for PLO and $0.10 and $5,000 for the NLHE.
Spin & Go Tournaments
The Spin & Go game is a new format that was introduced by PokerStars. During each of the tournaments, 3-hands are played and before the kick-off of actions, a random draw is taken to decide the volume of the prize pool. In some games, you can get as much as $2,500 in a game of $0.25 buy-in. This is on a very rare case though, however, you can easily get the smallest of the prize pool which is usually two times your actual buy-in size. The ticket range for these tournaments is between $0.25 and $500.
Hyper Turbo Tournaments
These are tournaments that are considerably quicker than the regular Spin & Go. The range of the buy-ins For No-Limit Hold'em games is between $0.02 and $1,000 and $0.08 and $500 for the Pot-Limit Omaha. It is essential to point out that all Spin & Go tournaments are played in the format of Hyper Turbo.
Deposit and Withdrawal Options at PokerStars
There is a wide range of banking options that are available on PokerStars. However, some of the options are not available in specific countries. Before you opt to start playing on the site, it is recommended that you check the relevant page for banking options to know the ones that are available in your country. For instance, players who reside in Canada will not be able to use Neteller or Skrill for their banking option while residents of Switzerland can use both options for their transactions.
Deposit Options
PokerStars offer different deposit methods on the platform but your method will be dependent on your country. The major options available on the site include Visa, MasterCard, Wire Transfer, and e-wallet (Neteller, PayPal, or Skrill). Note that there are other options available but these are the major ones. You might want to go through the site to check for other options available.
Withdrawal Options
Withdrawal options available on the site include Entropay, Visa (you can expect your fund in your account within ten working days), Skrill, Neteller and other e-wallets (you can expect your fund immediately your request is processed by the customer support team). There is also the option of wire transfer which will be available in your local account within three to five working days.
As soon as you make a request on the platform, it will be processed within 72 hours. It is important to note that Webmoney, Visa, Entropay, and Skrill cash outs will only be available to players who have used any of the above-mentioned option for deposits in their account.
Customer Support at PokerStars
Customer Support at PokerStars is above average. We cannot say it is the best in the industry but it is fairly ok. The platform offers huge poker knowledge database for its customers. Even if you are just starting out in poker games, you can learn everything you need to learn on this platform. PokerStars offers tutorial support to players where they can learn how to play new formats of games as well as new games. There is also a comprehensive FAQs section on the site where you can get answers to most of your queries. If your queries are not properly answered through the FAQs section, you can go ahead to contact the customer care service team directly.
Unfortunately, there is no live chat on the platform but you can get in touch with them through e-mail. The e-mail service is available 24/7 and you can get helpful response to your queries within 60 minutes of getting in touch. The site also does not have a phone support which is quite awkward for a poker network site of this magnitude. Generally, you can expect to get all your issues resolved by the customer support team but you might experience a little delay due to the fact that support is through only e-mail.
Reward program at PokerStars
Players are well rewarded on PokerStars online platform. The reward program on the site is very unique. To qualify for the reward, you are expected to earn loyalty points, known as Reward Points on the platform. With the loyalty points, you unlock Chests which contain StarsCoins and personalized rewards. You can use the StarCoins to buy stuffs from the Reward Stores, live event packages, and online tournament tickets. For every $1 you pay in rake or tournament, you earn a total of 100 Reward Points. You can easily see these points on your on-screen progress bar when you login into the site. When your progress bar is filled up, you get to earn a new Chest. By opening your new chest, you also get rewarded for certain number of Reward Points. When you fill up four progress bars in a day, you get upgraded to the level of a better Chest. The standard Chest's worth can be up to $50 and the best Chest can worth as much as $1,000.
Conclusion
PokerStars is a fully licensed and regulated casino platform with headquarters in the Isle of Man. The casino platform regularly host poker games where players can wager with real money. This site operates by the law of the country of its business and is also a proponent of responsible gambling. If you are looking for a platform where you can play for real money with rest of mind, PokerStars is one of such platforms. There are great welcome bonuses, inspiring tournaments, active cash game environment, and many other benefits that you can explore through the site.