Dan Bilzerian: His Life, Poker Games, and Net Worth
Dan Bilzerian reputation always goes ahead of him. He is a professional poker player, a playboy, an Instagram celebrity, and a host of other things to many people. His lifestyle is as controversial as it can get but the fact is that Dan Bilzerian net worth is quite impressive in the poker community. The life of this young professional poker player is worth exploring, especially for the upcoming poker players who dream of making it big in the industry. So are you ready to learn all about the life of Bilzerian, including his personal life, poker tournaments, his controversial lifestyle, and of course his net worth? This article will definitely do justice to all these. Read on and explore the world of poker pro, and Dan Bilzerian net worth.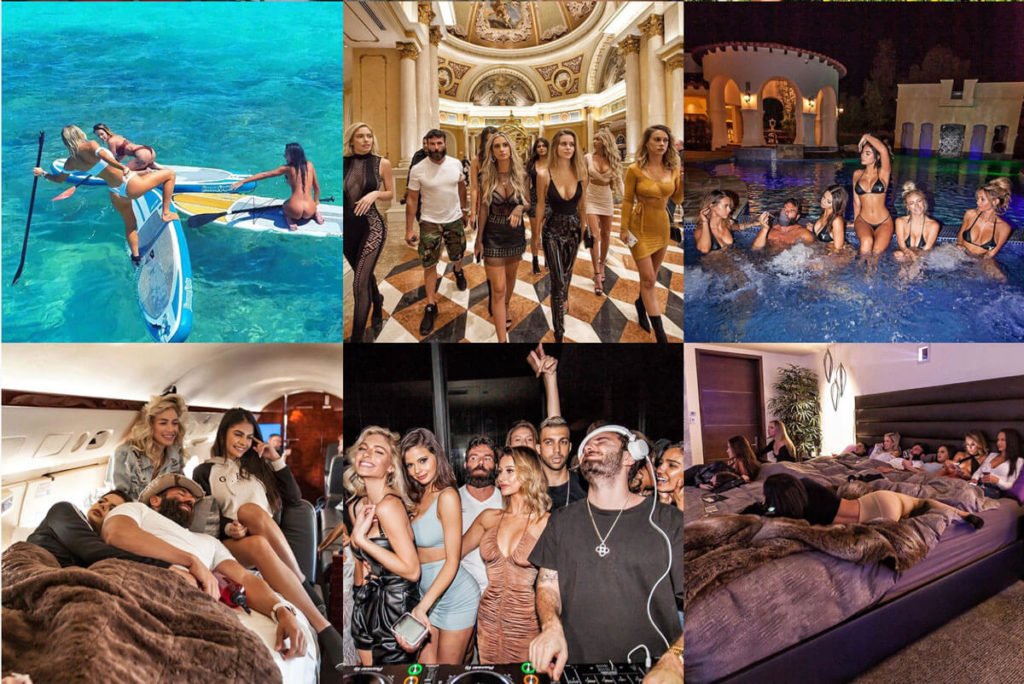 Dan Bilzerian and his Early Life
Born as Dan Brandon Bilzerian on the 7th of December, 1980, this young poker pro started his life as any normal child in Tampa Bay of Florida in the United States. He was given birth to by Terri Steffen and Paul Bilzerian, a corporate takeover specialist. His brother, Adam Bilzerian, is also a fellow professional poker player in the industry. Dan is of Armenian heritage and he has repeatedly mentioned that half of his family lineage was murdered during the horrific Armenian Genocide.
His dad was a corporate raider who already set up trust funds for his sons from their early age. Paul Bilzerian, Dan's dad was a well-known player in equity in the 80s. As a matter of fact, by the time he turned 36 years old, Paul had become a self-made millionaire with about $40 million USD net worth. Unfortunately, he was indicted in the year 1988 for security and tax fraud which made him lose practically all his life earnings. Dan's father declared bankruptcy in the year 2001 with a claim of only $15,000 worth of assets and $140 million USD worth of debt. Dan was just eight years old when all these happened.
When Paul Bilzerian was sentenced to prison, a lot went wrong for Dan which seemed to have contributed largely to his way of life. At a very tender age, he faced ridicule from his friends and classmates. From this stage, he began to rebel and show contempt for constituted authorities. Within a year, he was expelled from two schools and later ended up in a military school under drill instructors. After the release of Paul Bilzerian, the family moved out of their home and travelled over two thousand miles northwest to Utah. As soon as he was out on a parole, Paul started his life and business all over again and bought a company.
Dan Bilzerian enrolled for the Navy SEAL training program in the year 2000 but after many attempt, he left the program without graduating. According to report, he dropped from the training program due to 'safety violation on shooting range'. He went ahead to enroll at the University of Florida where he majored in Business and Criminology.
Sometimes in 2007, he showed up in the poker community and since then, he has been going steadily and undoubtedly, Dan Bilzerian net worth has continued to grow steadily over the course of these years. His first appearance at poker table was made in a Lake Tahoe Nevada Casino where he was seen walking into the casino with a suitcase filled with cash, looking for a game to play in. Since that time, he has been popularly referred to as the 'suitcase guy'.
According to Dan, the name given to him at his arrival is very apt. He has been asked severally about the source of his money from his early poker career but he has never clearly answered this question. Dan Bilzerian claimed that he received some money from his father, Paul Bilzerian, in a trust but refuses to specify the amount or the specific role that the fund has played in starting off his gambling career. Many people believed that the trust fund money is what he used to start off is career as a professional player while some others believed that Dan Bilzerian net worth has been made already before he had access to his trust fund.
For him, his gambling career has been quite lucrative, especially when you consider Dan Bilzerian net worth over time. According to him, he has earned $50 million USD by simply playing at poker table within 12 to 14 months at a stretch. According to him, he had also once flipped a single coin for a whole pile of chips that was around $2.3 million and unfortunately, lost everything. Dan said he has moved on to ultra high stakes and private games playing at seven figure bets with billionaires.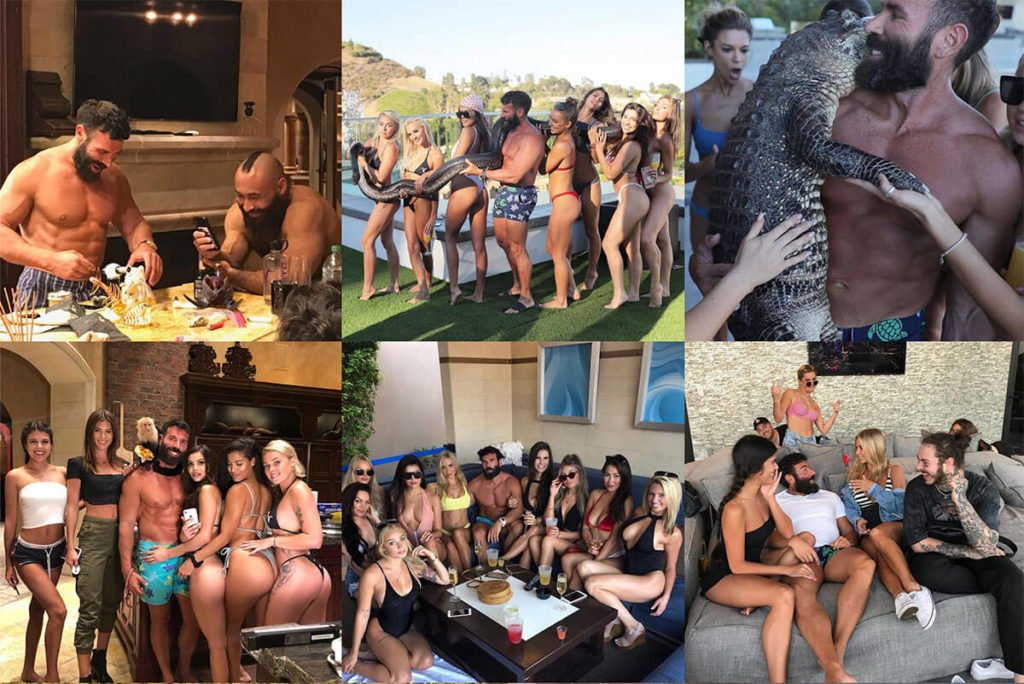 Dan Bilzerian Poker Career
According to Bilzerian, he learnt how to play poker when he was at the University of Florida. He enrolled in the university after his time in the Navy. He funded his education with his $6,000 per month disability allowance that he was awarded due to his injuries and honorable discharge from the Navy. By the second year in school, Dan had gone broke because he could no longer gain access to the assets he was previously a beneficiary to. He was forced to sell guns at this period and later turned to poker table. Bilzerian mentioned that he once turned his last $750 into $10,000. After this winning, he purchased a one-way ticket to Las Vegas where he turned his newly won $10,000 to $187,000 at the poker table. With this bankroll, he returned to the university to continue his education while continuing to develop his skills in various cash games. Well, Dan didn't actually complete his degree. According to him, he was making as much as $90,000 per week, so for him, there was no point continuing his education, so he dropped out. He was 27 when he became famous in the high stakes poker.
Dan has been involved in a number of public stunts. One of such stunts was when he wagered $400,000 USD on a drag race with his attorney. At some point, he was reported to have swum through a lake filled with alligators at midnight. He also reportedly fired at an RV in the desert with his 50-caliber machine gun until the RV burst into flame. In a moment of madness, Dan has flipped a single coin for $2.3 USD of chips and lost at the game.
Dan Bilzerian net worth has largely been attributed to his high roller stake games at professional poker circuit. He started playing professional poker at tables in 2007, although he has played a couple of games while in college. According to him, the games he played in school fetched him some good money but there were times he was very broke playing the games. He played during the Main Event of the 2009 World Series of Poker and finished at the 180th place, with a winning of $36,000 USD. He didn't give up on his games and he strived to perfect his gaming skills and become a better player.
Today, he is recognized as a seasoned professional poker player with multiple tournaments winnings under his belt. A couple of years back; Bilzerian played a single game of Heads Up No Limit Hold' Em with a stake of $5,000 to $10,000. At the end of the game, he won a huge $10.8 million USD and undoubtedly, this has contributed greatly to Dan Bilzerian net worth. After making this winning, he flew a private jet to the city of Mexico to celebrate his earnings. Dan was recognized as the Funniest Poker Player on Twitter by Bluff Magazine. He is also dubbed the King of Instagram by his Instagram followers.
Dan Bilzerian is a co-founder of the famous Victory Poker and he has made a tidy sum from this investment as well. Apart from poker games, he has also made appearances in quite a number of films among which are Olympus Has Fallen, The Other Woman, Equalizer, and Lone Survivor. He is a popular Instagram celebrity with more than 16 million followers with many more additions on a daily basis. Dan became highly popular on Instagram thanks to his uploads which highlighted his spectacular playboy lifestyle. With his crazy lifestyle, Dan has experienced three different heart attacks even before he reached the age of thirty two.
Dan Bilzerian net worth has increased substantially over the course of the year. It is quite obvious that his earnings from playing higher stakes poker have contributed immensely to his net worth. Dan doesn't play poker by himself alone, he also sponsor other professional poker players in the game. For instance, he sponsored his friend and poker pro, Jay Farber with $2,000 to play at an event. Jay placed second at the event he was sponsored for. At the end of the game, he gave $1 million USD of his winning to Dan. Of course, that was a great return on investment! Dan is investment-inclined as he has quite a number of investment holdings portfolio that has greatly impacted on the long term financial stability of Dan Blzerian.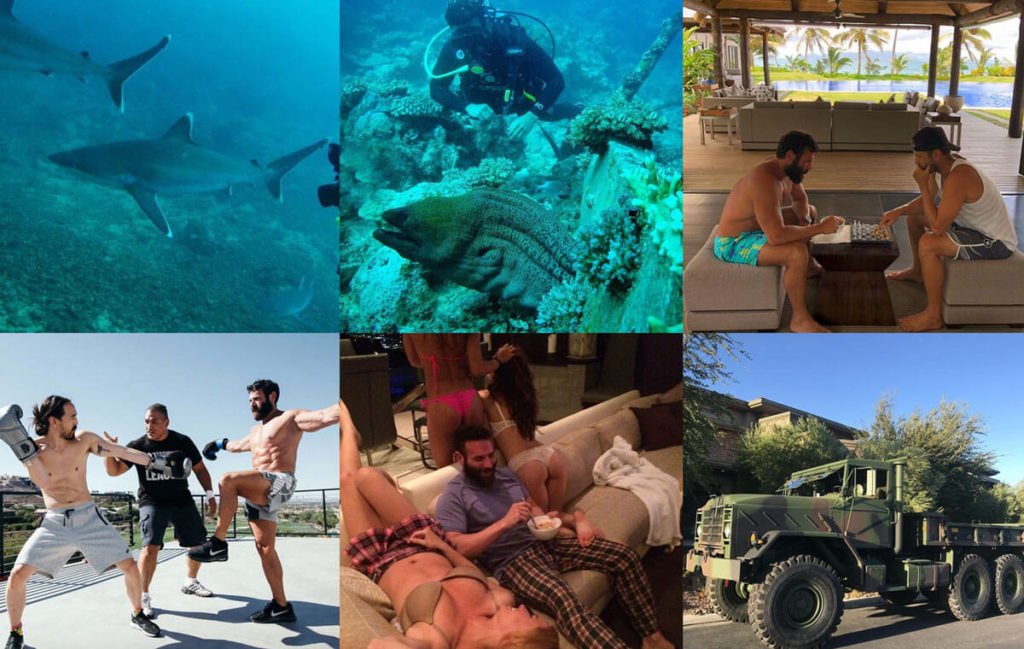 In the year 2011, Dan, alongside ten other poker players including Gabe Kaplan, Nick Cassavetes, and Tobey Maguire, were requested to return the winnings they had made in poker games while playing with Bradley Roderman, the Ponzi scheme operator. This request was made after Bradley was sentenced to prison and the money was meant to pay back the victims that he had stolen from during his criminal career. In the same year, Dan Bilzerian publicly supported Alex Rodriguez after he was accused of gambling illegally. Dan claimed to be present when the alleged gambling took place while Rodriguez was not at the event. In the year 2013, Dan posted an unverified claim where he said he won a total of $10.8 million in a single night while playing poker. Also in 2014, he said he won a total of $50 million USD playing poker in that year. According to him, he is no longer playing against poker pro but with billionaires in higher stakes private games. He also went further to claim that the highest he has ever lost in a single game was $3.6 million USD. Apart from playing poker, he is also a professional stuntman.
Bilzerian has built a reputation for himself as one of the famous faces of higher stakes professional poker player. He loves fame and doesn't miss a chance to push his image over the edge whenever he has the opportunity. He is also very famous for making lofty claims that many poker analysts believe are fraud. Irrespective of what anyone feels about him, Dan is unarguably a genius when it comes to poker games. He had once made a claim to have put almost his whole net worth in a single poker game and had won big; a statement that seemed quite absurd to many poker analysts.
His fellow professional poker players as well as many poker analysts have punched holes in this claim, stating that Dan was trying to cover up for his fraud. According to some people, Dan Bilzerian net worth is not singly from his own earnings but from the fund acquired by his imprisoned father. According to Doug Polk, a fellow poker pro, a lot of funds were reported missing after his dad was convicted and asked to pay about $60 million USD in fine. Instead of paying the whole money, Paul Bilzerian paid only a few millions and could not account for the rest of the money. This has led many to speculate that the father had used the trust fund of his sons to launder money to prevent him from paying the required fine. At the end of the trial, Dan's dad, Paul Bilzerian, spent quite a time in prison for fraud.
In all the controversies surrounding Dan Bilzerian net worth, the fact remains that he is good at what he does. He is a professional poker player and no one, not even Polk, can deny his capabilities at the felt table. A large portion of his net worth is from his earnings from poker, and as a stuntman, he has definitely earned a substantial amount from this career as well.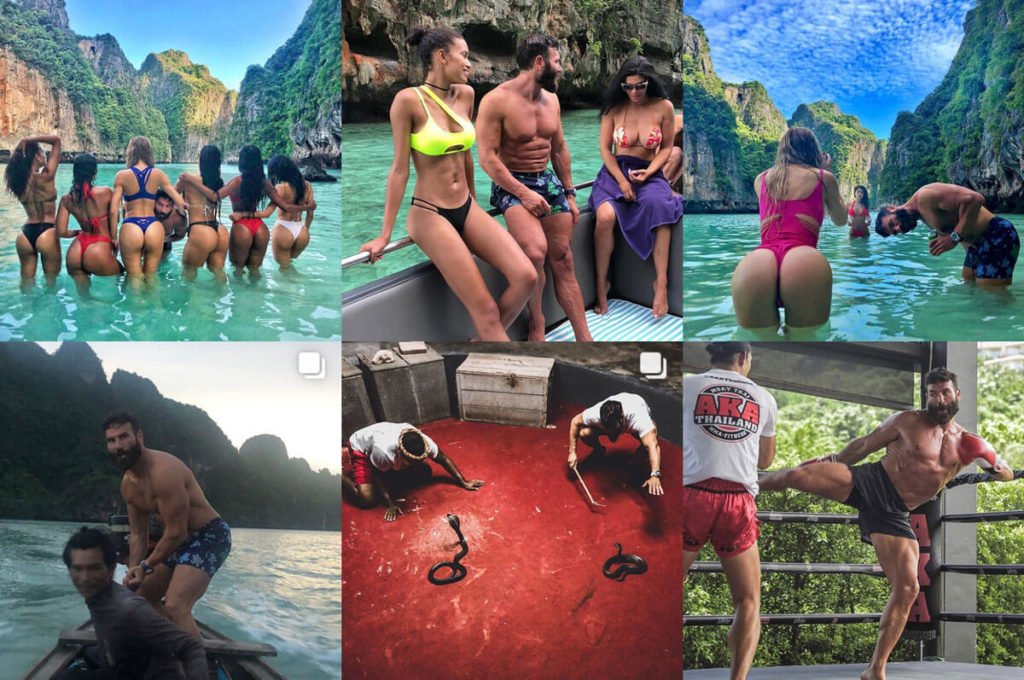 Dan Bilzerian Career as a Professional Stuntman and an Actor
Born in Tampa Bay, Florida, Dan spends his time between his homes in Las Vegas, Nevada, and Hollywood Hills, Los Angeles California. He later moved from Hollywood Hills to Bel Air, still within Los Angeles. On the 9th of March 2011, he raced and won Tom Goldstein at Las Vegas Motor Speedway for a wager of $385,000. Dan raced with a 1967 AC Cobra while Goldstein rocked a Ferrari 458 Italia. Bilzerian loves living on the edge and this has impacted greatly on his heavy drug use and lavish lifestyle. At the age of 32, Dan was reported to have suffered three different heart attacks. Probably learning from his father's investment acumen, Dan has made various investments that have contributed immensely to his net worth. In addition to earning his money from his games, he also has some cunning ways of extracting money from people.
In 2014 for example, he sued the producer of Lone Survivor where he himself played a role. According to his lawsuit, Bilzerian claimed that he loaned the producer the sum of $1 million USD for the production of the film in exchange for at least eight minutes of screen time as well as 80 words in dialogue. However, his role was drastically reduced to less than a minute with just one line of words. In his lawsuit, he demanded $1.2 million USD from the producer which interestingly covered his original loan and an additional 20% fine.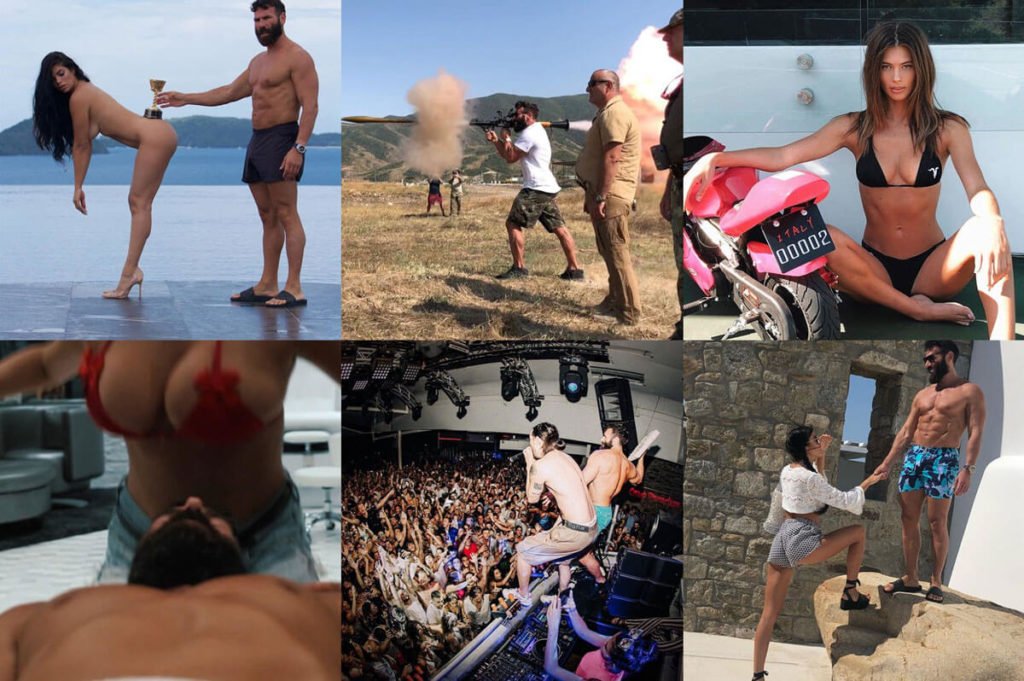 Scandals relating to Dan Bilzerian Image
Dan hit the headlines when footage of him kicking a model, Vanessa Castano, on the face while celebrating his birthday at a nightclub in Miami hit the screen. According to the woman, she was left by Bilzerian at the spot while she bled from the eye. Of course, Dan denied the allegation claiming that he was only defending another lady he had gone out with at the time of the incidence. This incidence resulted in his ban from the LIV Nightclub at Miami. Vanessa Castano filed a lawsuit against Dan for her injuries requesting for a claim of $1 million USD as a settlement for the suit stating that there might be higher punitive damages on his income if the lawsuit were to go viral.
Within the same year 2014, Dan was involved in another legal matter that involved Janice Griffith, a pornographic actress. Bilzerian allegedly threw Griffith from the top of a roof into a pool as part of the photo shoot for Hustler magazine. Unfortunately, she hit the edge of the pool, breaking a foot. The eighteen year old actress requested for $85,000 from Dan for her foot injuries, but as expected, the request was rejected. This prompted her to file a lawsuit against Bilzerian and Hustler Magazine. Dan's attorney responded to the suit stating that Janice Griffith was under a contract for an event by Hustler under which Bilzerian himself was hired, which means that Dan was not at fault.
On the 9th of December, 2014, Dan was arrested for unrelated bomb making charges at the Los Angeles International Airport. According to the Police Department of Los Angeles, he was arrested on renegade warrant from Nevada. According to the release made after his arrest, Bilzerian was charged with the violation of a law which makes it a crime to be in possession of any explosive or other incendiary devices with the intention to produce it. He was later released from the Los Angeles Police Department custody the same day after the charges were dropped. He was scheduled to be arraigned at the Clark County, Nevada, in the January of 2015. By February of 2015, the case was concluded when Dan pleaded guilty to misdemeanor charge relating to negligently failing to extinguish fire in the public. He was fined a sum of $17,231.50 at the end of the case.
It was not so shocking to people when Dan released a statement in 2015 stating his intention to run for the presidential seat of the United States during the 2016 election. He was faced with a lot of criticism during this period from both his fans and critics. He shelved his aspiration for the presidential seat in December of 2015 and returned his focus to poker circuit and his career as a stuntman.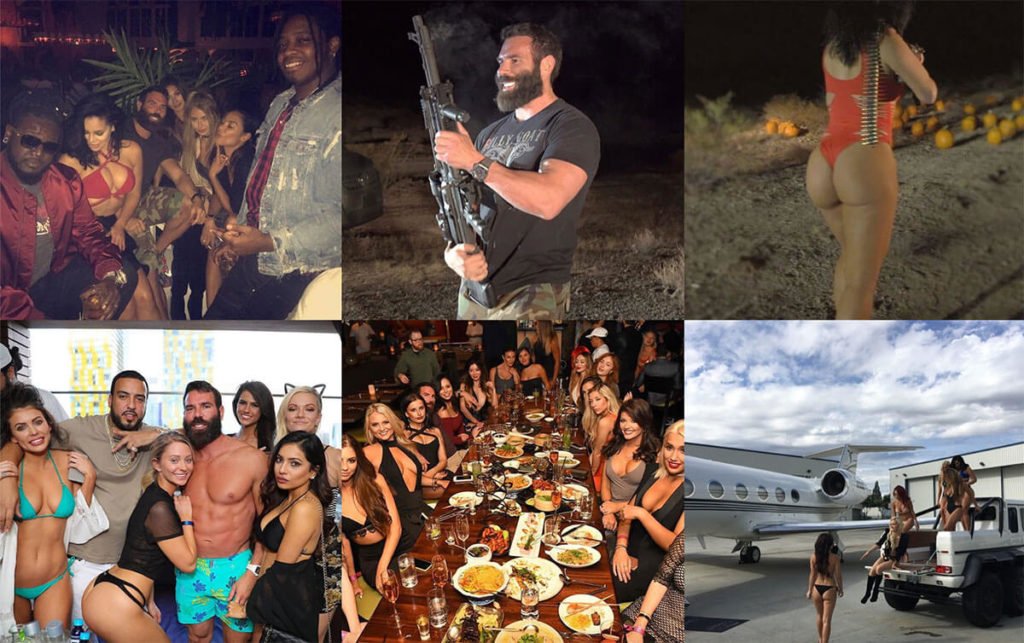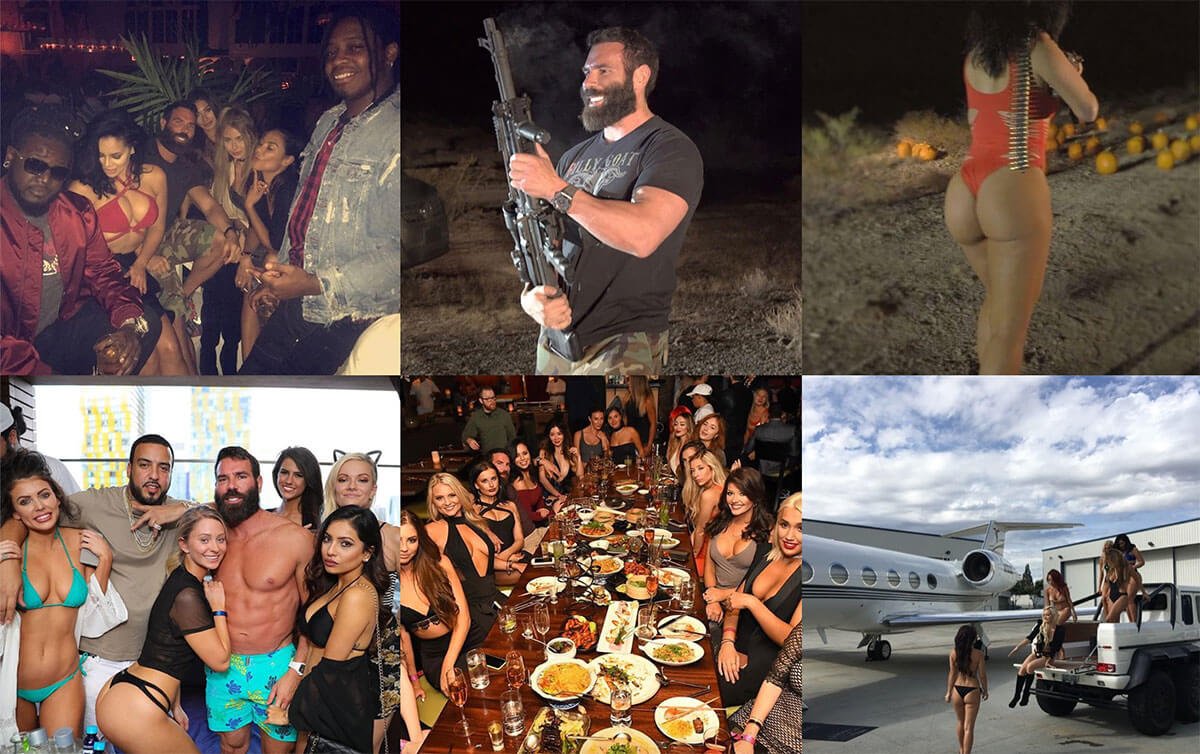 Dan Bilzerian Las Vegas Shooting
On the 1st of October 2017, Dan was at the venue of the Las Vegas shooting and took his time to film himself severally that evening. He later posted the videos on his Instagram page with various captions. In the first video, he filmed himself fleeing to safety while describing the shooting. In the second video, he filmed himself going back home, stating that he was going to grab a gun and return to the shooting venue.
He later posted two other videos stating that it was over and there was nothing much he could do. The media went agog with debate over his video. Many people praised him for his bravery to return while some others criticized him for filming and running away from the shooting scene. Some people went as far as labeling his action during the shooting incidence as 'disgusting'. Other videos later made their way to the media showing him running towards the police to ask for a gun, and he was refused.
Dan Bilzerian Lifestyle
Dan is a social media celebrity and has grown his fan base online to over 16 million. He is famous for his frequent posts chronicling his lifestyle of nightclubs, sports cars, and yachts. Dan Bilzerian net worth affords him the lifestyle he is living. Many of his critics have requested for him to clarify his source of wealth but he has expressly declined making any statement in this regard. Many people believed that his money is largely derived from the trust fund that his father left for him before going to prison.
Unfortunately, Dan didn't refute or corroborate this claim and this has made his wealth to be surrounded by a hint of mystery. Bilzerian has always lived on the edge and has been involved in various escapades. According to his critics, he is devoid of moral, legal and financial constraints, living a roller coaster lifestyle. His lifestyle typically revolves around the fastest sport cars, free females, and advanced weaponry. According to report, Dan gets his hair cut by naked women wearing bow ties. He was also reported to have bought a new pickup truck just to move around his 20mm anti-tank gun. He once posted mobile portraits of himself close to his customized Gulfstream IV jet.
When Dan is not posing nude for pictures, he is seen dressed in pseudo military dark T-shirt, cargo pants, and boots. His Instagram page is flooded with numerous videos and pictures of his lifestyle which consists of booze, women, weaponry, and race cars. Dan's health has experienced some big blow, with him suffering three different attacks before the age of 32. His recent attack was attributed to pulmonary embolism resulting from his overly ambitious poker schedule, sex, booze, and jetting between Hawaii and Las Vegas. Dan Bilzerian has been reported to have tons of guns in his home. As a report said, there are loaded guns casually left in almost every room in his home. Before a visitor would be allowed into his home, they will be stopped by security who will educate them about the weaponry and the reasons why they must not touch the weaponry for any reason.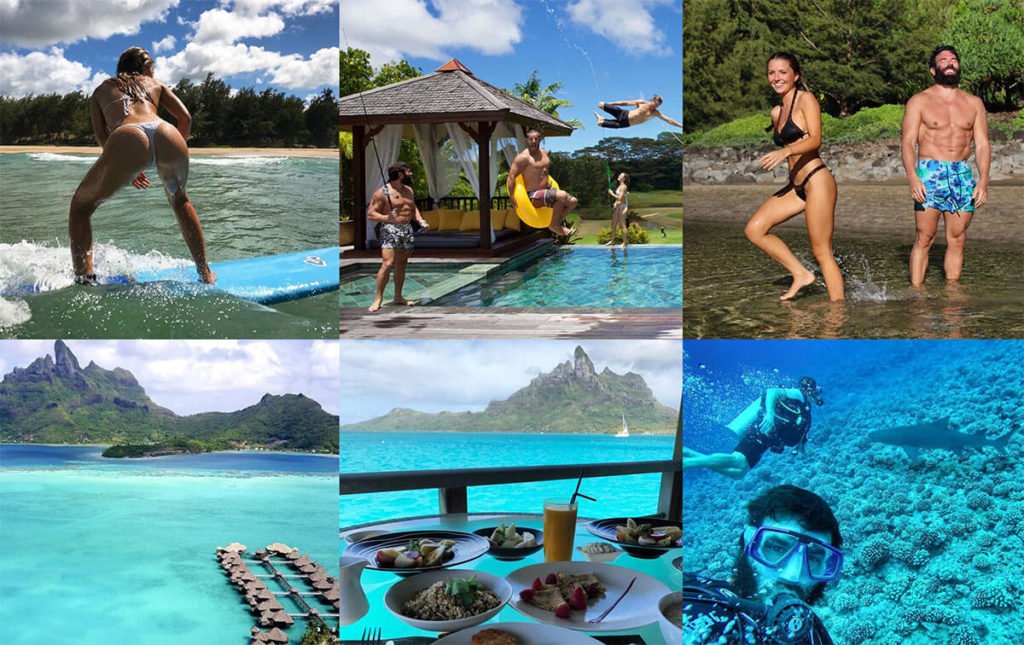 Dan Bilzerian Net Worth
Over a period of ten years, Dan Bilzerian net worth has grown to over $200 million USD. Earlier in 2014, he declared that his net worth was about $100 million, claiming that he has twenty employees, which include three chefs and three assistants. Within the next two years, his net worth has significantly increased with an additional $50 million USD. No doubt, Dan has made a great fortune for himself in the world of poker.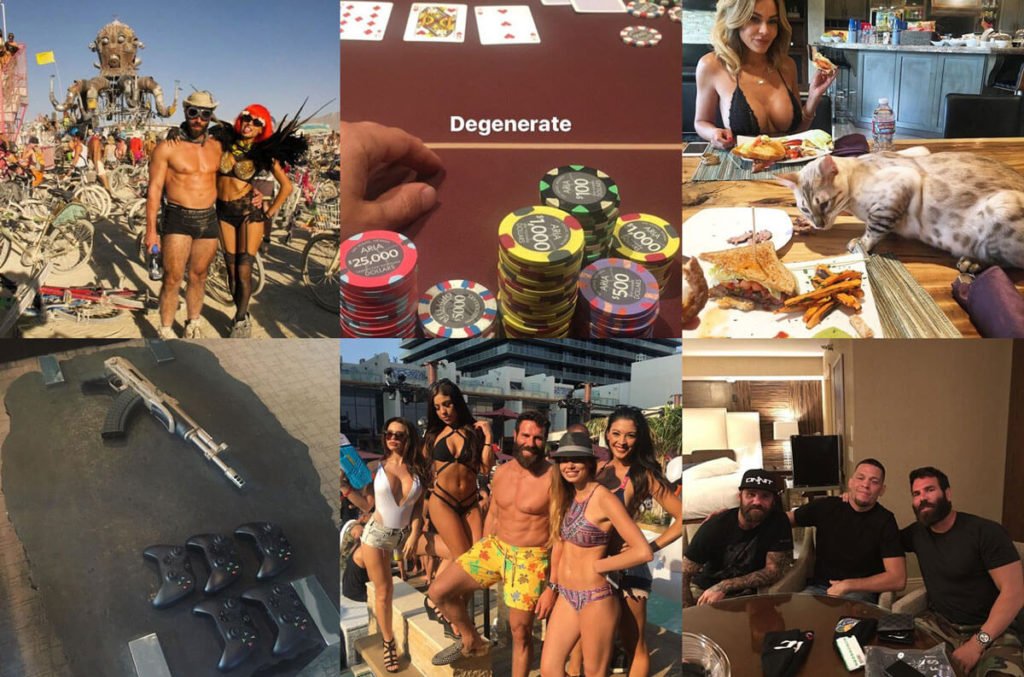 How Dan Bilzerian make his money
Over the years, there have been rumors surrounding the wealth of Dan Bilzerian. The reason for this is not far-fetched, considering the fact that Dan Bilzerian net worth is placed at about $150 million USD. Many of his critics have opined that Dan is a fraud and doesn't have the dexterity required to win so much from poker games. There has been news about his trust fund money, which many attributed to his huge net worth. However, Dan Bilzerian, also known as the King of Instagram, has come out to deny the accusation that his wealth is from the trust fund given to him by his father.
According to him, he rejected the trust fund money that he was supposed to get at the age of thirty and thirty-five. In his words, 'I gave it back… I gave it all to my brother'. He went further to reveal that he really didn't want the money because it doesn't belong to him and there is no way he could return the favor, so he gave the money away, well maybe not everything, actually. During the interview where he revealed what happened to the trust fund money, he mentioned that at the time he lost some money on a couple of deals, he took "a little bit" from it and gave the remaining to his brother.
Contrary to a popular opinion, Bilzerian reiterates that he doesn't suck at poker. According to him, he has made millions of dollars at single games in the course of his poker career, all of which have contributed to his net worth. So, the next time you want to talk about Dan Bilzerian wealth, always remember that he already cleared the air about his wealth, which is not from trust fund money but mainly from poker.
Conclusion
Dan Bilzerian is a professional poker player who has made a fortune and a name for himself in the industry. He has played in various tournaments and has won some great games. Dan Bilzerian net worth is largely attributed to his higher stakes private games with some top notch players in the industry. Currently, Dan resides in a gated estate within the Hollywood Hills with neighbors like Leonardo DiCaprio, and Sam Nazarian, the nightclub impresario and billionaire son. Bilzerian constantly lives on the edge with dangerous adventures. He is a social media celebrity with more than 16 million followers on Instagram. He is famous for his various posts that highlighted the kind of life he is currently living. Dubbed as the funniest poker player on Twitter, Dan has always been active on his various social media handles.