In the history of poker, Doyle Brunson was the first poker player to ever earn $1 million at poker tournament. He has also won a total of ten World Series of Poker bracelets throughout his poker career. He has been tied with Phil Ivey and Johnny Chan for a second all time, and he is a little behind Phil Hellmuth in bracelets acquisition. Brunson is one of the living legends in the world of poker and his earnings are a clear indication of what he has achieved in the industry.
Doyle Brunson net worth is huge, thanks to his numerous winnings at tournaments. On the 11th of June, 2018, Doyle announced that he was retiring from the world of poker. If you are a poker lover, learning all about Brunson is imperative. So let us explore the life and career of this great legend in the world of poker. We shall also be looking at Doyle Brunson net worth and how he has been able to accomplish all his earnings.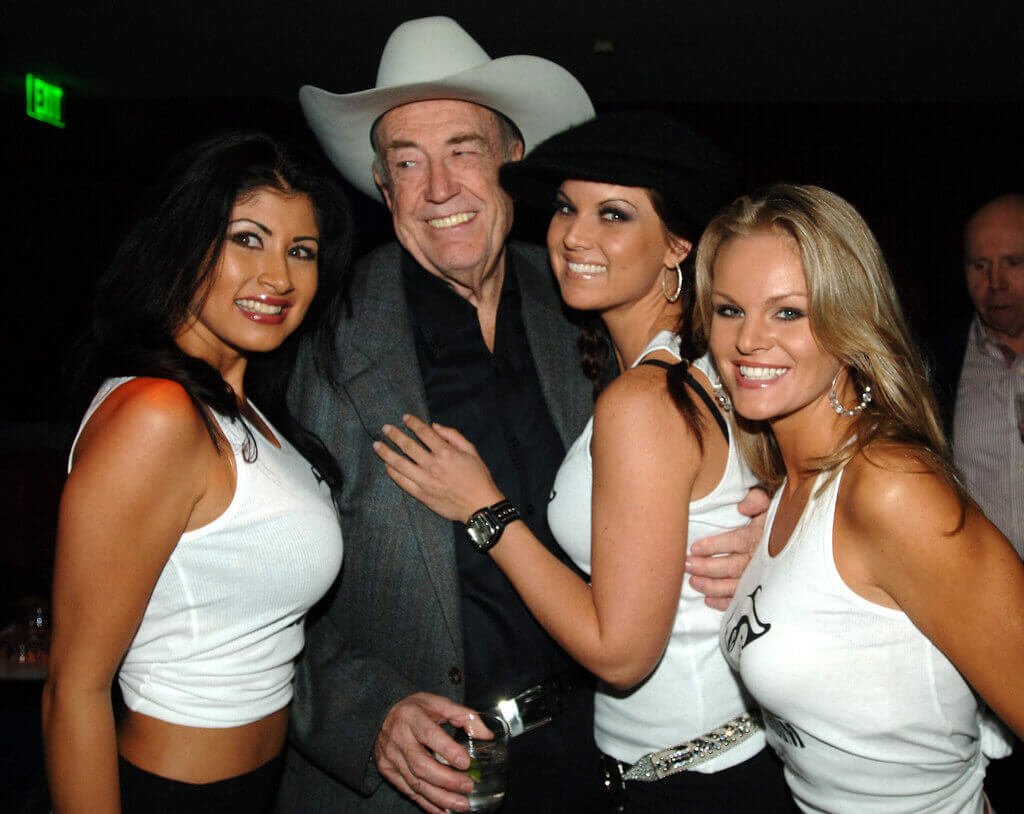 Early Life of Doyle Brunson
Born on the 10th of August, 1933, Brunson is an American professional poker player who has played in the field for more than fifty years. He was born in Fisher County, Texas and was very active in sports during his early years. He was also an active member of the All-State Texas basketball team. During the Texas Interscholastic Track Meet in 1950, Doyle won the one mile event within a 4:43 time duration. Although he received various offers from different colleges, he chose to attend the Hardin Simmons University, Abilene, Texas.
During his years of college football, the Minneapolis Lakers team of the NBA was interested in Brunson and would have taken him over but for a knee injury. This injury brought an end to his dream of becoming a famous professional basketball player. After healing from his injury, he started using a crutch to support himself and even till now, he still uses the crutch occasionally.
Doyle Brunson obtained his bachelor's degree and master's degree in administrative education in 1954 and 1955 respectively. After his degrees, he started working as a school principal. Before he had the injury that put an end to his hope of becoming a professional basketball player, he has started playing poker with five card draw. After his injury, he became a frequent player at the game and he was able to make a lot of winnings which paid for a huge part of his expenses.
At a point, he picked up a job as a salesman with a company. At his first day at work, he was called upon to play in a seven card stud poker game and he earned more than his one month's salary. Not long after that, he left his job as a salesman and focused on becoming a full time professional poker player. The decision to become a poker pro has greatly influenced Doyle Brunson net worth.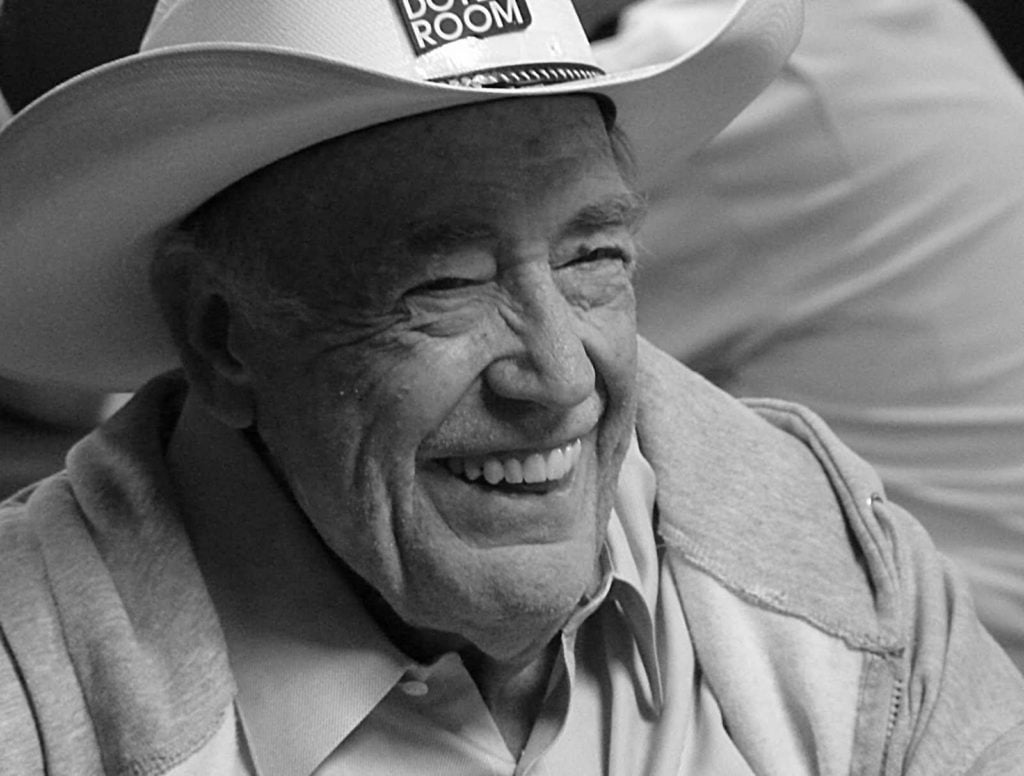 Doyle Brunson Early Poker Career
Doyle began playing at illegal games in Exchange Street of Fort Worth with one of his friends, Dwayne Hamilton. They were both very much involved in the game until they started traveling all around Texas, Louisiana, and Oklahoma, playing at bigger games. During their game tour, they met fellow poker professionals, Sailor Roberts and Amarillo Slim. It is important to mention that the illegal games that Doyle was playing at this time were games run by criminals that were usually member of different organized crime teams. Obviously, the rules of the games were not applied or enforced during the games. According to Doyle, he had experienced different episodes where guns were pulled on him and he had been beaten and robbed severally in the course of the games.
Hamilton, Brunson friend, returned to Fort Worth later while the others formed a team and began traveling around as a group, playing and gambling at poker tables, golf, and any other thing that caught their fancy. The team pooled their finance together for gambling and after a period of six years, they all made their first trip to Las Vegas to play at poker tables. Unfortunately, they lost all their money which was something in the range of six figure amount. At this juncture, they made up their mind to break up and stop playing poker as partners. Each went his separate ways to pursue his goal in life but they all still remained friends and were regularly keeping in touch for a long time.
After this breakup, Doyle Brunson settled in Las Vegas to pursue is poker career. Since the inception of World Series of Poker in 1970, Brunson has been a regular player. He played at the Main Event almost every year and he has also played at many other bracelet-awarding tournament events in the industry. Over the course of his career, he has made some World Series of Poker championship tournament event final tables prior to his back to back winnings. However, since the event was then a winner-take-all tournament, all his winnings are not regarded as cashes but the winnings still added up to Doyle Brunson net worth.
Apart from his two different championship victories in 1976 and 1977, his other Main Event tournaments' cashes includes:
3

rd

place in 1972

Runner up to 3-time champion, Ungar, in 1980

4

th

place in 1982

3

rd

place in 1983

16

th

place in 1997

53

rd

place in 2004

409

th

place in 2013
In 1978, Brunson single-handedly authored and published Super/System, a book resource on poker. This book is considered as one of the most authoritative resource books on poker in the history of the game. The book was credited with espousing poker by offering regular players excellent insight into how professionals in the field of poker, like Brunson, have played and won in the game. According to Doyle, the book has cost him a lot of money, not because of what it took to publish the book but because of the professional techniques that he revealed in the book. In 2004, a revised edition of the book, Super/System 2, was printed.
Apart from Brunson, there are many other top poker professional players who have contributed some chapters to the book. Top among these players are Mike Caro, Bobby Baldwin, Joey Hawthorne, Chip Reese, and David Sklansky. The book was also subtitled by Doyle Brunson and he titled it 'How I made One Million Dollars playing Poker'. He has also authored another book, called 'Poker Wisdom of a Champion'. This book was first published by Lyle Stuart as 'According to Doyle' in 1984.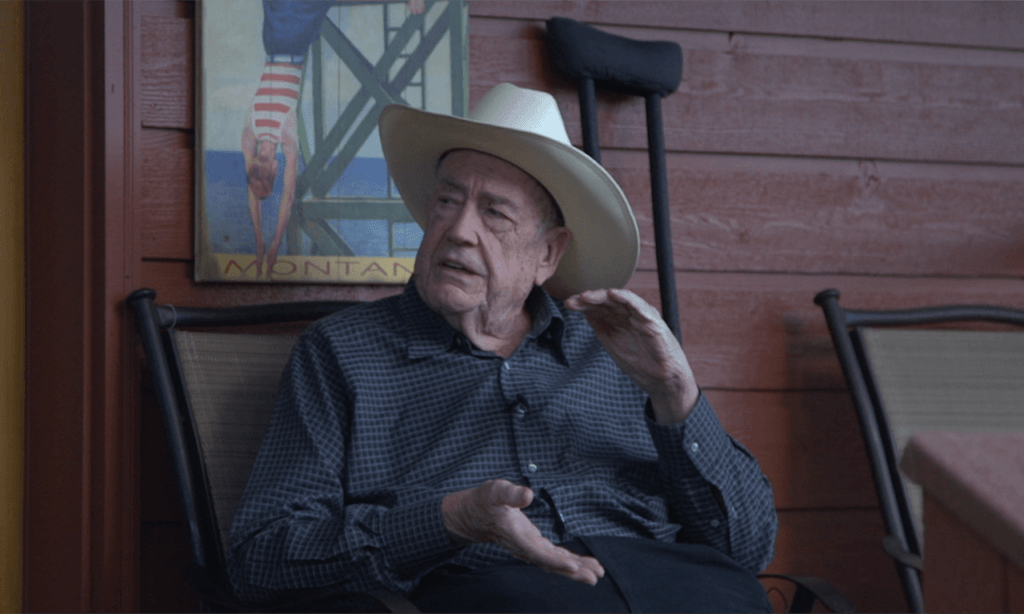 Doyle Brunson Professional Poker Career
Doyle continued playing at the largest poker games around the world. He played $4,000 or $8,000 limit mixed poker at Bobby's Room' in the Bellagio. He was also involved in various big time poker tournaments across the world. In 2003, he won his 9th gold bracelet during a mixed games tournament event. In 2004, he also finished in the 53rd place during the No Limit Texas Hold' Em Championship event. This game was in a field of about 2,576 players. He also became the winner of the Legends of Poker WPT (World Poker Tour) tournament event in the year 2004. At this game, Brunson won a total of $1.1 million as cash prize. This winning highlights Doyle Brunson net worth and it is a significant contributor to what his worth is today. He finished at 4th place at the World Poker Tour first championship tournament event.
In July 2005, barely one week after Chan won his tenth gold bracelet at the World Series of Poker Tournament, Doyle floored him at the 2005 World Series of Poker. Brunson has a total of ten bracelets which was short of five of the total bracelets of Phil Hellmuth. It is essential to mention that Phil earned his 15th gold bracelet during the 2018 World Series of Poker. Brunson cashed in the $10,000 No Limit Hold' Em Championship event at the 2013 World Series of Poker, which marks the 5th decade that he has won in the event. As at 2018, Doyle Brunson net worth based on his total live tournament earnings is over $6,100,000. In all his thirty seven cashes at the World Series of Poker, he has earned more than $3,000,000.
Doyle was the first poker player to have ever earned $1 million in poker tournaments. In the course of his career, he has won a total of ten World Series of Poker bracelets. He also happened to be one of the four players that have ever won multiple times at the Main Event of the WSOP. He won these games in 1976 and 1977. Brunson is also one of the two players to have ever won World Series of Poker tournament events in four successive years. The second player is Bill Boyd. Doyle is also the first of six players to have ever won both the World Series of Poker Main Event and World Poker Tour title.
In the January of 2006, the Bluff Magazine voted for Brunson as the most influential personality in poker world. He has two different Texas Hold' Em hands named after his person. In addition to this, the holding of 10-deuce is also named after him simply because he was the winner of the No Limit Hold' Em tournament event during the World Series of Poker in two consecutive years with a 10-2, both in 1976 and 1977 correspondingly. During both games, Doyle completed in a full house. He was also an underdog during the final hand at the 1976 and 1977 tournament events. The Ace and Queen of any type of suit are also referred to as a 'Doyle Brunson' most especially in Texas. This naming is based on the fact that he mentioned on the 519th page of his book, Super/System that he never plays this hand. In the revised edition of Super/System 2, he reworded the phrase into 'tries to never play this hand'.
Brunson has become a force to be reckoned with in the world of poker and he has a lot of winnings that attest to this fact. On the 11th of July 2018, he made the shocking announcement that he was retiring from the poker community in that summer. On the day he made his announcement, he entered the 2018 World Series of Poker $10,000 2-7 Single Draw. He came in 6th place at the game, earning the sum of $43,963.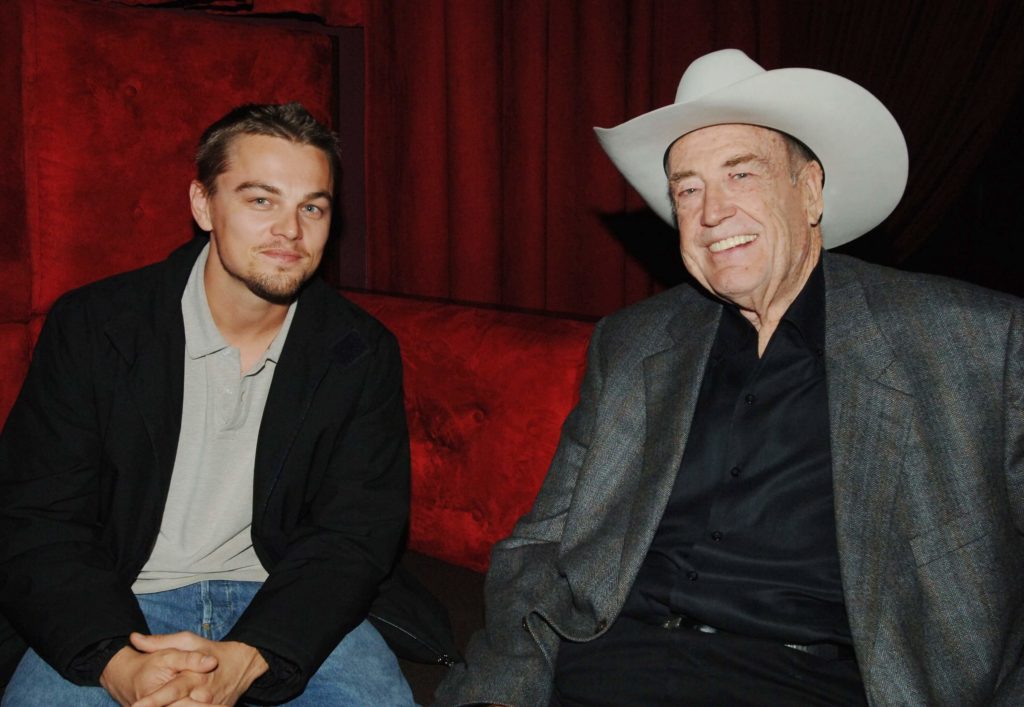 World Series of Poker Winnings
| Tournaments | Year | Prize |
| --- | --- | --- |
| $5,000 Deuce to Seven Draw | 1976 | $80,250 |
| $10,000 No Limit Hold' Em World Championship | 1976 | $230,000 |
| $1,000 Seven Card Stud Split | 1977 | $62,500 |
| $10,000 No Limit Hold' Em World Championship | 1977 | $340,000 |
| $5,000 Seven Card Stud | 1978 | $68,000 |
| $600 Mixed Double with Starla Brodie | 1979 | $4,500 |
| $2,500 No Limit Hold' Em | 1991 | $208,000 |
| $1,500 Seven Card Razz | 1998 | $93,000 |
| $2,000 H.0.R.S.E | 2003 | $84,000 |
| $5000 No Limit Shorthanded Texas Hold' Em | 2005 | $367,800 |
Family Life of Doyle Brunson
Doyle Brunson is a family man. He met his wife in 1959 and got married to her in August of 1962. Louise, Brunson's wife got pregnant shortly after. However, this joyful news was dimmed when a tumor was discovered on the neck of Doyle later in that same year. They had to quickly operate on him to take out the cancerous tumor. After the surgery, the surgeon discovered that the cancer has spread and there would be need for another surgery. The surgeon believed that a surgery would prolong Brunson life long enough to see the birth of his baby. The surgery was carried out and thankfully, after the operation, there was no trace of cancer on him.
According to Brunson, his healing and cure could only be a miracle borne out of the prayers of his wife and her friends. During the course of his illness, Louise and her friends were in regular contact with Kathryn Kuhlman, a renowned Christian faith healer. Shortly after his healing, his wife also developed a tumor which prompted her to go in for surgery. Her tumor was discovered to have disappeared before the surgery. In the year 1975, Brunson and Louise daughter, Doyle, was diagnosed with a disease called scoliosis. Within three months, her spine straightened out and she was healed. Unfortunately, she died at the age of eighteen as a result of a heart valve condition.
They also have a son, Todd, who is also a professional poker player. During the 2005 World Series of Poker, Todd won a bracelet at the Omaha Hi-Lo, making both of them the first father and son combination to ever win World Series of Poker bracelets. The daughter, Pamela, also played at the World Series of Poker 2007 and World Series of Poker 2009 Main Events. She outlasted both Doyle and Todd at both events.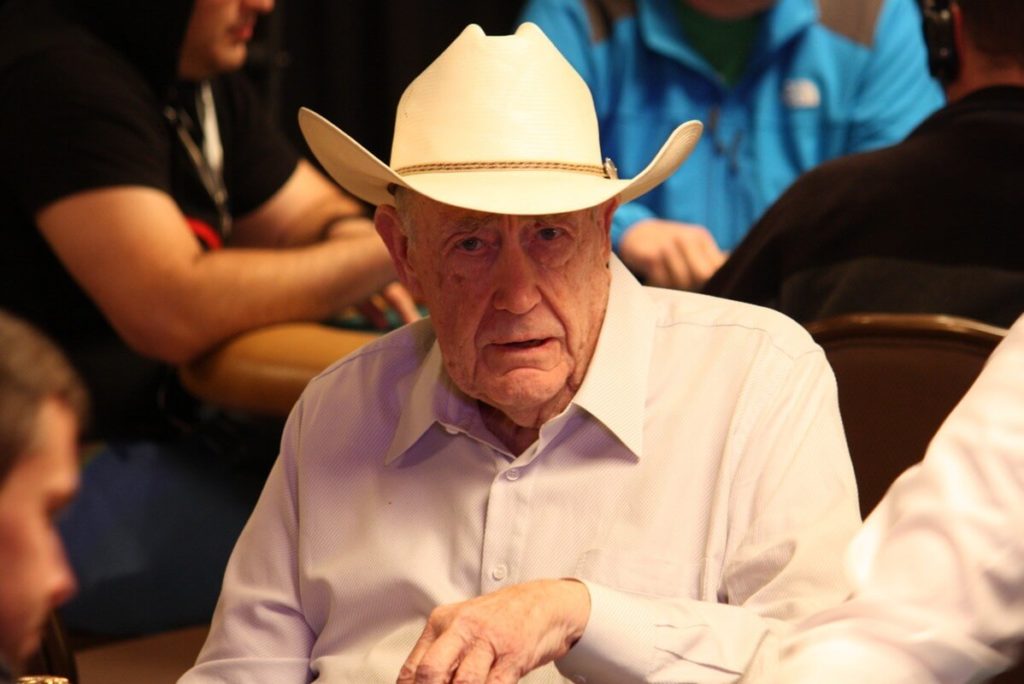 Doyle Brunson Episode with Securities and Exchange Commission (SEC)
On the 14th of December, 2005, the SEC engaged in an action against Brunson to enforce the summons that was issued to his attorneys. This summons was due to his uninvited offer to purchase WTP Enterprises, Inc., at a very high amount more than its then market value. Not long after this, the Commission opposed a website that Doyle endorsed and the PR firm he hired that announced the offer publicly.
The Securities and Exchange Commission affirmed that a publication of such offer which was massively publicized in the media had triggered a sharp increase in the WPT Enterprises, Inc.'s stock price in the record of its trading volume. Immediately they were asked for more details, Doyle and his team of lawyers stopped corresponding with the media and the WPT. Instead of making any remark, he quickly withdrew from the partnership, even after making the offer. When the company announced that Brunson and his team of lawyers were not responding in terms of their agreement, the stock price of WPT suddenly declined, which cost investors a huge loss, running into millions of dollars in market value of their stock.
The Securities Exchange Commission formally carried out an investigation on the case to see whether the offer of Doyle, as well as its widespread publication was in violation of any federal securities laws, including the Securities Exchange Act of 1934 relating to anti-fraud provisions. As an aspect of the investigation the Commission summoned testimony and documents from Doyle's lawyers but following the advice of his team of lawyer, he invoked his 5th Amendment right which was against self-incrimination and went ahead to reject the summon to testify during the investigation. He also informed his lawyers not to provide some documents and to also not testify on certain areas of the offer. This was done under work product doctrine and the client-attorney privileges. After a long deliberation between the SEC and the team of lawyers of Doyle Brunson, the case was dropped in 2007.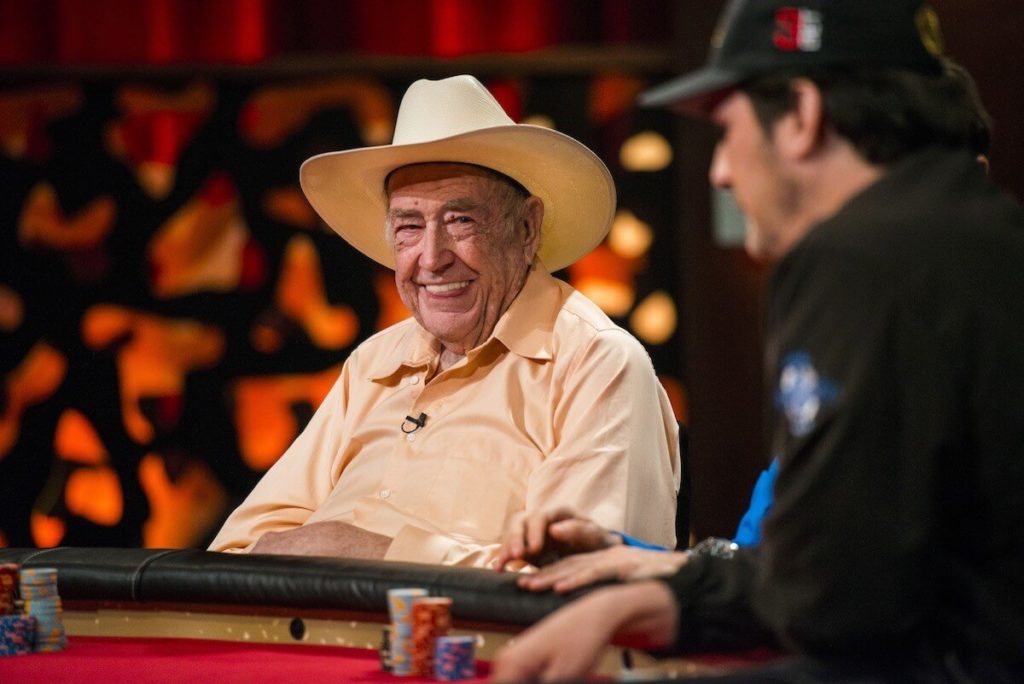 Doyle Brunson Poker Room
In 2004, Brunson established an online poker room which he called Doyle's Room. It was initially on the platform of Tribeca Poker Network, but in 2007, it was moved to Prima (Microgaming) Poker Network. It is important to mention that Tribeca Poker Network is currently a part of Playtech iPoker network. In 2009, Doyle's Room was yet again moved to Cake Poker Network. In the January of 2011, it was moved again to Yatahay Network. The online poker room was seized on the 26th of May, 2011, in accordance with the investigation that was carried out based on the suspected violation of online gambling laws by the poker room. After the case, Doyle Brunson totally discontinued his relationship with Doyle's Room. The Poker Room was later acquired in October of 2011 by Americas Cardroom.
The History of Doyle Hand: 10-2
Known as the most popular starting hand moniker in Texas Hold' Em, the 10-2 will continue to be regarded as 'Doyle Brunson hand'. It is very common to have hand monikers in poker games. As a matter of fact, it is an integral part of poker game since inception. However, the Doyle Brunson Hand has remained the most popular and arguably the best in history. So how did it start? Before the online poker game came into existence, the table game still held its extraordinarily bad beats.
For instance, during the final hands of the World Series of Poker Main Events in 1976 and 1977, Doyle's crowning hands in his back-to-back championships suck out two times against some dominating hands. No doubt, Brunson, popularly known as Texas Dolly, remains a living legend and one of the biggest professional players to have ever participated in the felt. He could not be stopped as he held his favorite hand. Interestingly, he held the 10-2 to win the two World Series of Poker titles.
Technically, the 10-2 hand is a useless hand when it comes to the game of Texas Hold' Em. In fact, it has technically zero potential at the table, even for professional poker players of Doyle's class. Up till date, the 10-2 hand has become known as Doyle Brunson Hand by players of poker in cardrooms all over the world. This hand remains the favorite of Doyle himself and he uses it as much as he can when he is at a table. It is of import to also mention that in the year 2005, he won his tenth World Series of Poker bracelet while holding the similarly insignificant 10-3 hand.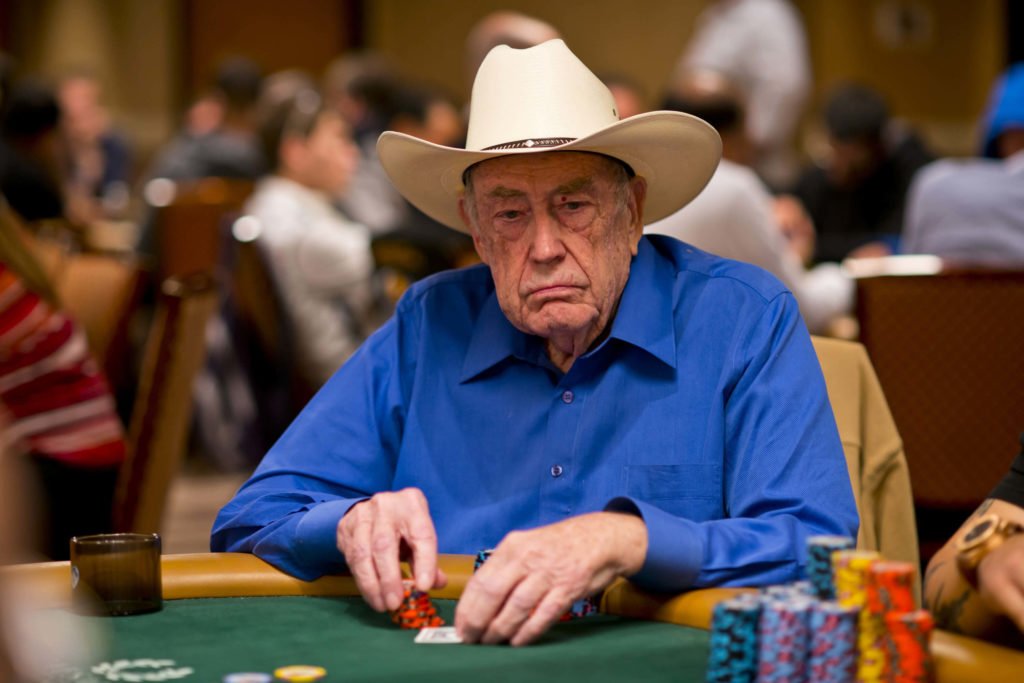 Doyle's Use of 10-2 at the World Series of Poker 1976
The WSOP celebrated its 7th year anniversary in 1976 and by this time it has grown in popularity. At this period, Brunson was at the early stage of his professional poker playing career. As a very ambitious individual, he was aiming to earn his first Main Event title at this event. He got to the final table where he made an indelible mark in the world of poker. He was paired with Jesse Alto who had his A-J hand, which is actually a good heads-up. At preflop, Alto raised his A-J hand and Brunson called with his almost useless 10-2 hand, both spades. Alto's A-J-10, with the 2 hearts and another 1 spade was actually the flop.
With high 2-pair on the flop with many draws, Jesse put up a pot sized bet. Brunson moved an all-in with his chip lead with the intention to induce the fold from Jesse Alto. Naturally, Alto called and was a leading favorite for double up. One 2 on a turn enhanced the Brunson's hand but he still had 2 smaller pairs when compared to Alto's Jacks and Aces. On the river, he spiked another ten for a runner/runner full house. Doyle Brunson walked away with the first place prize of $220,000 and a WSOP title from the event.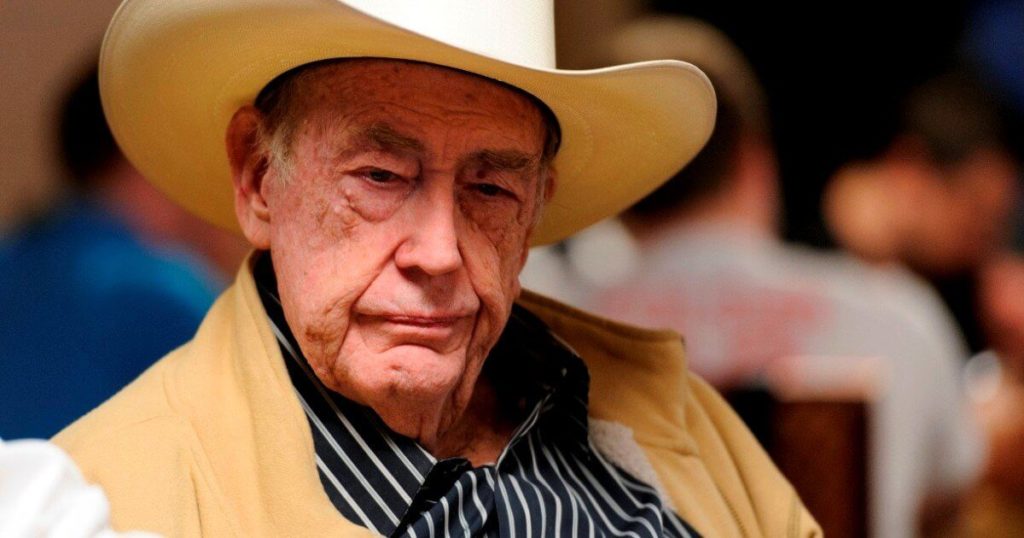 Doyle Brunson's Repeat-Play in 1977
In the year 1977, he controlled the game field again and made a strong run during the back-to-back World Series of Poker championships. He came head to head with Bones Berland and he dealt with his 10-2 again. The 1977 game was a bit different from that of 1976. During this game, Doyle was up against another set of trash hand with Bone's 8-5. Both of them felt they didn't have great hands and neither of them showed any stunt at preflop. At the flop, it came with 10-8-5 rainbow which offers Brunson top pair while giving Bones Berland the bottom two pair.
The pace of both players' hands slowed at this point and the turn offered Brunson the special 2 for an amazing two pair. At this time, he bet out with Berland raising him in an all-in. Naturally, Doyle made the call. Interestingly, on the river, the 10 gave him another full house which resulted in his winning for the second time in a row at the World Series of Poker Main Event. He walked away with the first prize of $340,000 at the end of the Main Event. Doyle Brunson became poker legend with is seemingly insignificant 10-2 hand. Till date, the 10-2 hand carries the nickname of Doyle's name.
Doyle Brunson Net Worth
After 50 years in the field of poker and series of poker games under his belt, Doyle has come a long way in the industry. With 10 bracelets having his name inscribed on them, Doyle Brunson net worth is nothing short of $75 million USD. After his appearance at the 2018 World Series of Poker where he played at the $10,000 No Limit 2-7 Lowball Draw Championship; we might not be seeing much of the elder statesman of poker at WSOP anymore. The 84 year old veteran said he can no longer play poker for long hours.