Gambling is a game left for risk-takers who play to either lose or win money or something of monetary value from the opponents. The outcome of the game is usually uncertain for most people and that is why fewer people engage in it. Card games including poker and blackjack among others are the most popular gambling games that one can either win or lose big. It is not a bad thing; however, you need to understand the game and the risks that come with it so that you don't regret a thing. Some people were born with the luck of winning these risky games and have so far earned their big names because of that. Rick Salomon, for instance, is one of the well-known poker players in the United States with a series of winnings.
Rick Salomon is a name popular to many because he is a well-known figure in America. Many know him for the bad publicity of the leaked sex tape a while back. However, his reputation is way above the bad publicity with his entrepreneurship, film production and also a great poker player. Rick Salomon net worth of $30 million comes as no surprise given that he delves in almost all exciting businesses that flourish. On this blog, apart from Rick Salomon net worth, we are going to talk about everything else you need to know about the socialite and including his poker games.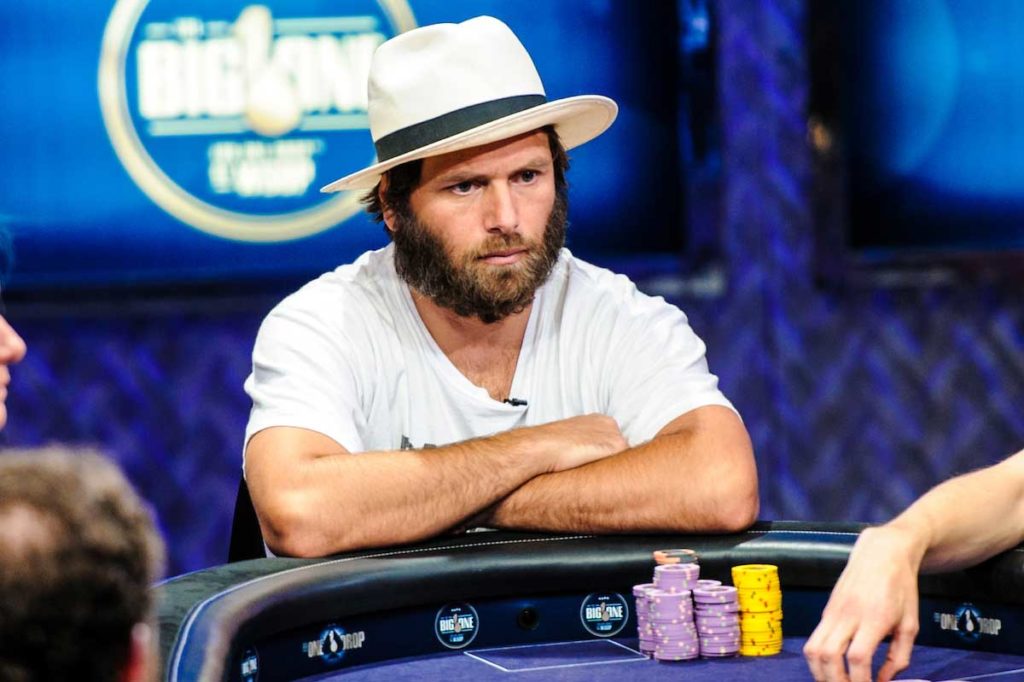 Who is Rick Salomon?
Rick Salomon is an American born poker player who is also famous for other things including his numerous relationships with celebrities. He was born on January 24th, 1968 in Neptune Township, New Jersey, USA. He was given the name Richard Allan Salomon and born to the famous Warner Bros. former executive vice president, Robert Jess Salomon. As you can see, he comes from a rich and famous background given that his father held such a position in the world's biggest movie studios. However, that is not the reason he rose to fame. There are plenty of reasons that you will read about on this article as you scroll.
Rumor has it that Rick Salomon had a gambling site before and that aided in his fame. However, none of them have proven to be true since the name of the site is yet to be known. This is expected for any rising star to have people making up stories to make their read juicier. In 2002, he was the executive producer of the movie, American Girl. That, also, did not bring him much fame until his romantically involvement with several high profile celebrities. These celebrities include Shannen Doherty, Pamela Anderson, and the famous Paris Hilton.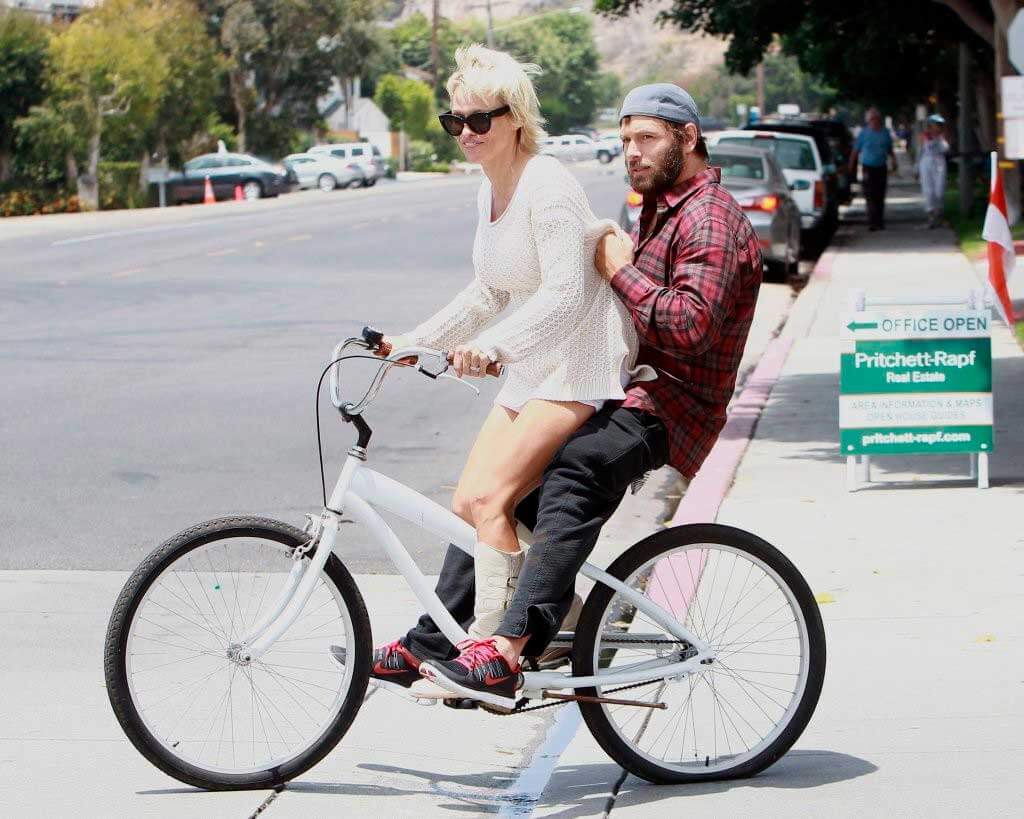 Rick Salomon sex tape
It is during his relationship with Paris Hilton that shot his name up in the e-world because of the leaked sex-tape in 2003. This brought up plenty of mixed reactions and resulted in Rick Salomon to file a lawsuit against the distributors of the tape and also against Paris Hilton family. He accused them of sullying his reputation and also claimed a 10-million-dollar suit. However, Hiltons' representatives claimed that the Paris Hilton was underage and discouraged the media outlets from playing the tape. Months later Hilton took legal action against the company that released the sex tape claiming it caused her emotional distress and also violated her privacy. She asked for $30 million.
Later the next year, Rick Salomon started distributing the tape via the Red Light District Video adult film company. He gave it the title; 1 Night in Paris. After two months, Salomon dropped the lawsuit against the Hilton family. This was after Paris's lawsuit was denied in court. Thereafter, Salomon and the company that he distributed the sex tape to agreed to give her $400,000 and keep including her in the percentage profits of the tape's profit. The profits accrued from the sale of the tape also played a huge role in Rick Salomon net worth.
Relationships and marriages
With Rick Salomon, the relationships were quite serious. In 1995, he got married to Elizabeth Ann Guttman who is popularly known as E.G Daily or Elizabeth Daily. She is an actress based in America, voice artist, singer and also a comedian. She voiced Tommy Pickles in Nicktoons Rugrats as well as All Grown Up and many more. The marriage bore them two daughters and the couple stayed married till 2000 when they divorced. The reasons for their divorce are not known.
Salomon also got involved with Nicole Marie Lenz between 1999 and 2000. He stayed for close to three years and married the actress Shannen Doherty in 2002. Apart from being an actress, she is also a producer and a television director. Most people know her for the roles played as Jenny Wilder in Little House on the Prairie and also Maggie Malene in Girls Just Want to Have Fun. You can also recognize her in Beverly Hills as Brenda Walsh and also 90210 and Charmed. The marriage only lasted for nine months and broke up in 2003. In 2005 he was in a relationship with Stefani Morgan till 2006.
It was until September 2007 when Salomon got involved with Pamela Denise Anderson, who is a Canadian actress, model as well as animal rights activist. Anderson has appeared in the Playboy magazine and also works on the television series Home Improvement, V.I.P and Baywatch. The couple went to Las Vegas for the marriage license application. But when asked on the Ellen DeGeneres, Anderson did not reveal the name of her fiancé and only referred to him as a poker player. This left the whole world guessing who it could be. The couple later got married in October 2007 at Planet Hollywood Resort.
In close to ten weeks, Rick and Pamela parted ways and in the mid-month of December, Anderson filed for divorce. 48 hours later, the two were seen shopping which caused a lot of confusion to their followers. Anderson later cleared all doubt by posting on her website that they were working things out with the poker player. The marriage ended in the third month of 2008. In 2014, Anderson and Salomon announced that they have remarried at an unspecified date. However, this said marriage only lasted till the 3rd of July, 2014 when she filed for divorce. At the same time, Salomon filed for an annulment in Nevada citing that Pam had defrauded and deceived him.
What exactly did he mean by these allegations? Rick Salomon after filing for the marriage annulment said that it should happen in the state of Nevada. He went ahead and asked the judge to rule out that there was no community for the property. He claimed that Pamela was a 'serial baby killer' because she terminated her pregnancy after begging him to impregnate her. Rick also said that Anderson did the exact thing to Kid Rock not once but twice. When asked about the allegations, Pam said that Rick wanted to kill her with a pillow while they were having sex. She further said that Rick is usually emotional unstable whenever he loses on poker games and becomes abusive. It was until 2015 April the 29th when Anderson was granted divorce with a settlement of $1 million.
Salomon then got into a new relationship with Tatum Miranda, a Belgium actress. The relationship lasted from 2012 to 2015, making it three years. According to Rick Salomon, he has slept with Drew Barrymore and Devon Aoki. Since then, Rick's relationship and love life has been kept in the dark. Today, he is thought to be single as no records show he is in any relationship. All the relationships and marriages had a great impact on Rick Salomon net worth.
Rick Salomon's career
Rick Salomon comes from a filmography background where his father was part of the biggest movie production house in the world. That is why he has been accredited for plenty of titles in the film industry. These careers have played a big role in Rick Salomon net worth. In 2002, he was the executive producer of the movie, American Girl. 2004 was the year he released his sex tape and accredited the producer. In 2006, he was the executive producer in the TV series DMX: Soul of a man and in 2007, he was the co-executive producer of who's your Caddy? He was the producer in the TV series documentary, First In that aired from 2008 to 2009. In 2018, he was the executive producer in Gotti.
Rick Salomon also took part in acting and achieved four credits. These include Bob's video in 2000 as Doug, Alpha Dog as the salesman in 2006, My Sister's Keeper as Bailiff Bert in 2009 and the latest Red handed as Dale in 2019. He also has three credits in the TV series Entourage where he was Himself in 2010, The Most Shocking Celebrity Moments of 2004 TV Movie documentary in 2005 and the 1 Night in Paris video documentary in 2004. The earnings from the filmography increased Rick Salomon net worth.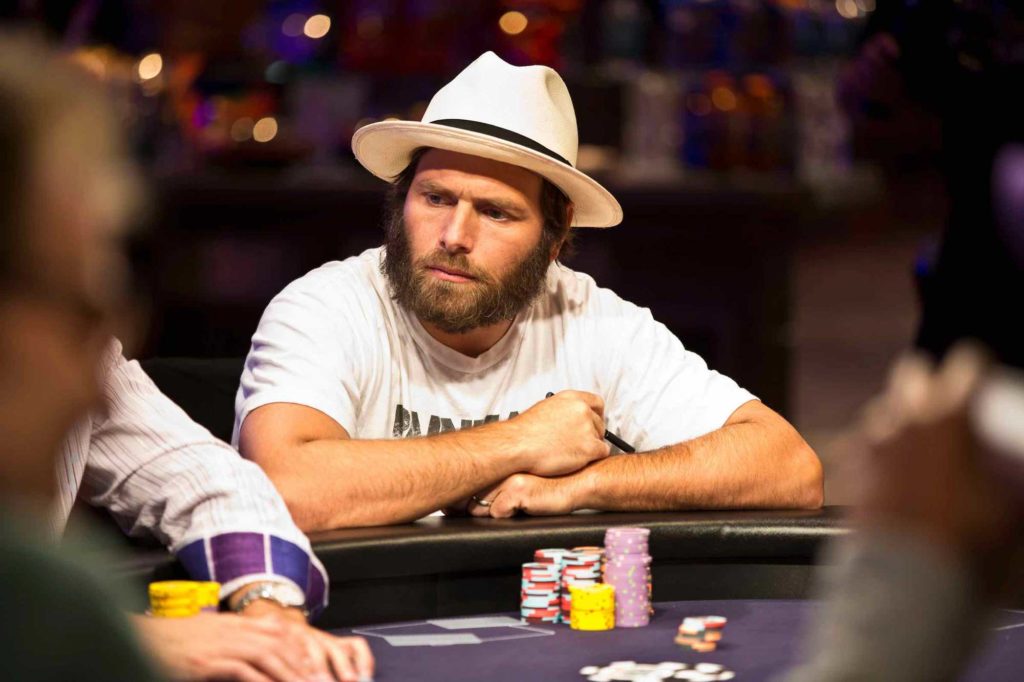 Rick Salomon Rise to stardom
Most people struggle to follow their passion and also keep a career because, oftentimes, the two don't correspond. However, there are a few lucky ones that can do both and also turn their passion into professions. Rick Salomon falls perfectly into this category of the lucky ones. As mentioned earlier, it is said that Rick owned an online gambling site back in 2003. This further proved that Rick Salomon had a great passion for poker. Though these were just rumors, Rick never rejected the rumor and continued to pursue and stuck to playing poker. This is unlike most people who hear any controversy about their lives and panic, abandoning their passion altogether.
Rick Salomon is a highly renowned American poker player whose fame was attributed to the numerous romantic link-ups with celebrities. Undoubtedly, Rick is a charmer and this often leaves him in the limelight. The love and passion for poker have greatly increased Rick Salomon net worth. He was known as the big home game player in Los Angeles. It is between that time that he is said to own an online gambling site. Since he was still in the limelight for his romantic relationships with various celebrities. What's more, he has married three times and also divorced.
While still in the gambling game, Rick Salomon's life had a huge turn around that not only changed him, it increased his confidence in the game. This was after winning a 2.8-million-dollar cash prize in the World Series of Poker Big One for One Drop. It was then that he became the man of the hour and this victory put him in the limelight and that is when he rose to fame and recognition. What's more, this victory at the World Series had many talking about him and his high profile link-ups. The victory played an essential role in impacting Rick Salomon net worth.
Rick Salomon Early Poker Career
Rick Salomon only had the passion for playing poker and that is when he is purported to have had an online gambling site. At the Main Event- No-Limit Hold'em on July 30th to 31st 2005, Salomon participated at the Hustler casino and emerged the 13th out of 117. He ended up cashing $4,800. In 2006, he got his first World Series cash in the main event. So many players about 8773 players were competing for the first position and Rick Salomon was among them. He employed all the skills up his sleeves and managed the 196th position. The same year was when the record for the biggest prize pool for the Main Event was broken. The one who took the first place was Jamie Gold who won a $12-million prize and the record remains unbroken to date.
After realizing he could go further, Rick Salomon went ahead to sign up for the $1000 No-Limit Hold'em event. He emerged the 60th making $8,232 in 2007. This boosted his confidence and did not allow him to quit gambling as it contributed to Rick Salomon net worth. In Bellagio Cup III, he held the 4th position out of 39 in the $5000 No Limit Hold'em event and won $18,905.
Rick Salomon World Series of Poker
In the World Series of Poker, Rick Salomon is known to have cashed in only four times. This totals up to a sum of $5.69 million. As mentioned earlier, he won the 196th place in the World Series cash 2006 Main Event earning $42,882. In 2014, he was the fourth in the $1,000,000 Big One for One Drop whale. That was a great feat because high buy-ins always attracted the best poker players all around the globe. At the table, he was face to face with big names like Daniel Negreanu, Christoph Vogesland and Dan Colman. Dan Colman took the first place that day which earned Salomon the fourth position. This, in turn, had him getting a whopping $2.8 million.
Four years later, in 2018, World Series of Poker put up another $1,000,000 One Drop event. Rick Salomon was up to the task and emerged the 4th, again. In 2018, there were a few people who bought in for the event, close to 27. Therefore, only five places paid, and Salomon won $2.84 million. He sat with the likes of Fedor Holz, Dan Smith, and the famous Justin Bonomo. Justin Bonomo in 2018 was among the greatest heaters in poker history. The earnings contributed to Rick Salomon net worth.
Rick Salomon's Live Tournaments
Rick Salomon has $9.906 million in career earnings of all his live tournaments. This is according to the Hendon Mob site. With these earnings, Salomon is among the top 100 on the all-time money list. Rick's profile displays only 13 individual cash amounts. This means that he plays high buy-in events to have such an amount.
In July 2005, Rick recorded his first ITM finish where he ended up in the 13th position in the $3000 tournament earning $4,800. Exactly after one year, Rick won a $1000 Bellagio Cup chasing $125,715. This was his first 6-figure earning on his sheet.
November 2018, Rick finished the 2nd in a $100,000 Fall Madness high roller held at the Aria. He put so much effort and came close to winning over the title against David Peters. That day, he bagged $672,000 which helped improve Rick Salomon net worth.
Rick began celebrating his biggest live tournament cash in 2016 from October. He placed the third position at the Monte Carlo One Drop Extravaganza during the €1,000,000 Big One for One Drop event. He ended up winning €3,000,000 which when converted to US dollars was 3, 307,206. These winnings as you can see greatly had an impact on Rick Salomon net worth and also made him one of the best poker players in the world.
Rick Salomon Live cash Games
Rick Salomon is a regular player in the infamous super high stakes private cash games in Las Vegas. However, the results from the games are not publicly known, but they are evident. He has done a great job of concealing the facts of the games he plays privately. It was during the divorce with Pamela Denise Anderson that some of the figures came to light. Anderson's attorneys had claims that Rick Salomon won $40 million against Andy Beal, who is an American banker and businessman in court. This was in a cash game that was held at Bellagio in 2014, around the time the two were still together.
It was until 2017 when Salomon showed appearance on the Poker Central revived version of Poker After Dark. During that time, he played a broadcast session of $300/$600 No Limit Hold'em. It was during that night that he got in an enormous pot (about $1,000,000) against Aaron Zang. He won the pot straight over Zang who had set of 8. The video of the game started making rounds on the internet and had many people talking about the poker player. The game had $300,000 initial buy-in which spawned one of the greatest pots in the history of the show. That week's line up included Bill Perkins, Haralabos, Brian Rast, Phil Galfond, Zang, and Rick Salomon. Perkins sat at the front and center and Salomon was to his right. Zang was seated off to the side.
The Doug Polk Incident with Rick Salomon
Rick Salomon found himself rubbing shoulders with the likes of Doug Polk. Doug Polk is known for his unique storytelling dexterity and is now a former professional poker player based in America. He is always entertaining his fans but this time, Doug Polk got on the wrong side of Rick Salomon. Salomon claimed that Doug Polk had called the police on him. This happened about five to six years ago when Doug Polk heard that the Venetian was hosting a $1000/$2000 high-stakes cash game. He spent a long time getting cash and waiting on the long lines of the valets just to get to the Venetian. Polk said at his arrival at the game, it was a warning sign between Salomon and his friend.
When he asked if he could join the game, Polk was denied the opportunity and was asked to leave the table. Polk thought that since he had already invested too much time to just come to the game, he stayed to play regardless. Salmon and the unspecified friend let him play after Polk acknowledged that he was on the wrong. During the game, Salomon and the friend went ahead to haul insults and rude comments at him for close to 20 minutes. All this time, the Venetian host just stood there enjoying, laughing and doing everything else apart from helping out. After all was said and done, Salomon and his friend took their leave and the game ended.
Later, after the game, the unknown friend who was with Salomon got arrested for possession of drugs. This was when Salomon alluded that Polk had called the police on them. When asked, Polk fervidly denied the allegations. He further said that he should have just left the Venetian when he sensed bad blood but denies ever calling the police on Salomon and the friend. He narrated the whole incident hilariously. This, however, did not affect Rick Salomon net worth.
Rick Salomon in wrangles with Dan Bilzerian
Rick Salomon rose to fame due to the sex tape that leaked in 2003 and later released it in 2004 featuring him and Paris Hilton. He has always enjoyed playing poker games and is famous for the victory he garners in the games. However, such names are always in the limelight and almost nothing ever happens in their lives that we don't get to hear about. Dan Bilzerian, an American actor and internet personality and sometimes a gambler disagreed with the famous poker player, Salomon.
Bilzerian had completed a bike ride from Las Vegas to Los Angeles in less than 48 hours and had bet with Bill Perkins and won $600,000. This was in March 2016. Drama arose when it was time to collect his $250,000 side bet Bilzerian cut with the poker player, Rick Salomon, a week earlier.
Perkins was okay with paying his cut but Salomon, on the other hand, refused to pay up. Salomon and Bilzerian had a hilarious, yet dangerous bet. If Bilzerian died or suffer brain damage during the 48-hour ride, Salomon would be the sole owner of Bilzerian's Gulfstream IV jet. However, if he would go ahead and complete the ride without any difficulties like dying or addled, Salomon would pay him $250,000.
The reason why Salomon didn't want to pay up, according to the New York post is that Bilzerian drafted behind the van. He took the bet with Bilzerian with several professional gamblers. In times when gamblers come to such disagreements, a resolution is interceded by three unbiased gamblers that both Dan and Rick choose. However, Salomon would have just made the terms clearer before taking up a bet with the Instagram personality. Most people including Jay Farber, Bilzerian's friend said that Rick Salomon made a stupid bet. It is not known whether he paid up or didn't.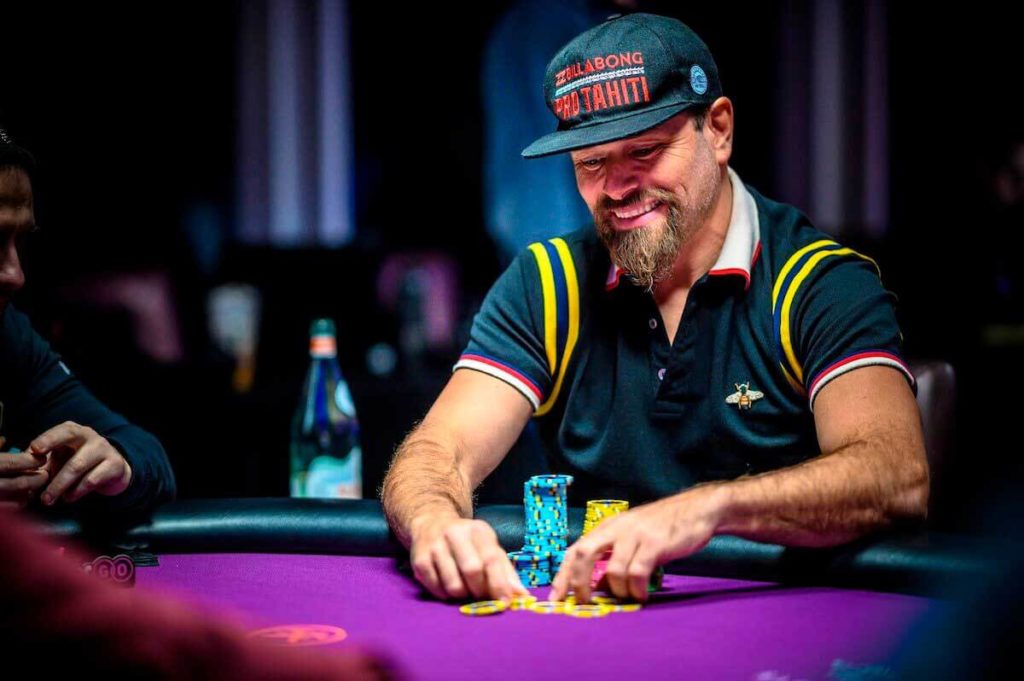 Conclusion
In summation, Rick Salomon is a great name in the world of poker. He comes from a wealthy background and that aided in his success in the film industry and other things. However, this has little to do with his love and passion for playing poker games. All these have contributed to Rick Salomon net worth. His involvement with numerous celebrities, sex tape with the famous Paris Hilton and all the failed marriages, Salomon remains a huge name to many and especially in the poker world. During his relationships, he has won and lost, and this greatly affected Rick Salomon net worth. However, the 51-year old poker player is single, or so he claims and prefers keeping it that way. Rick Salomon net worth sits at $30.2 million and hoping that it will continue to grow.