The world of poker games has produced some great professionals who have made it big in the industry. Among these big names is Fedor Holz. In this article, we will look at the life of this young man and how he has made his impact felt in the poker industry. How well do you know Fedor Holz? Would you like to know all about his poker gaming exploits, his biggest winnings and losses, his net worth, and of course his private life? This write up is dedicated to this young poker guru, Fedor Holz. Read on to know more about him.
Fedor Holz Early Life and Game
Born on the 25th of July 1993, Fedor Holz is originally from Saarbrucken in Germany. He is a professional poker player who is popularly referred to as the CrownUpGuy. He lives in Austria, Vienna specifically and his main focus is on high roller tournaments. Fedor Holz was ranked as the best online MTT player in the year 2014 and 2015 by Pocketfives.
He had his first ever live cash in 2012 during the €500 No Limit Hold'Em GPT II Deep-stack Series Main Event. At this event, Holz finished in second place for the sum of €15,320. His focus on high roller tournaments has landed him a great deal of attention and good money. He was listed on the Forbes' 30 under 30 in his country of origin, Germany, and a special spot as the number four on the All-Time Money List.
In 2014, Holz became the winner of the World Championship of Online Poker for a whopping 1.3 million USD. In the year 2015, he also finished in the 25th place during the World Series of Poker Main Event winning the sum of $262,574. In 2016, he won his first ever World Series of Poker bracelet at the $111,111 High Roller for One Drop with a winning of $4,981,775. According to the Global Poker Index, Holz is currently the fifth highest ranked live tournament poker player.
In the January of 2016, he also became the winner of the Triton Super High Roller for a sum of $3,463,500. Later in the same year, Holz went ahead to finish as a runner up during the Super High Roller Bowl where he won a sum of $3,500,000. As at 2017, December, Fedor Holz was the first player on the German All-Time Money List with a career liver tournament winnings that is worth more than $26,700,000.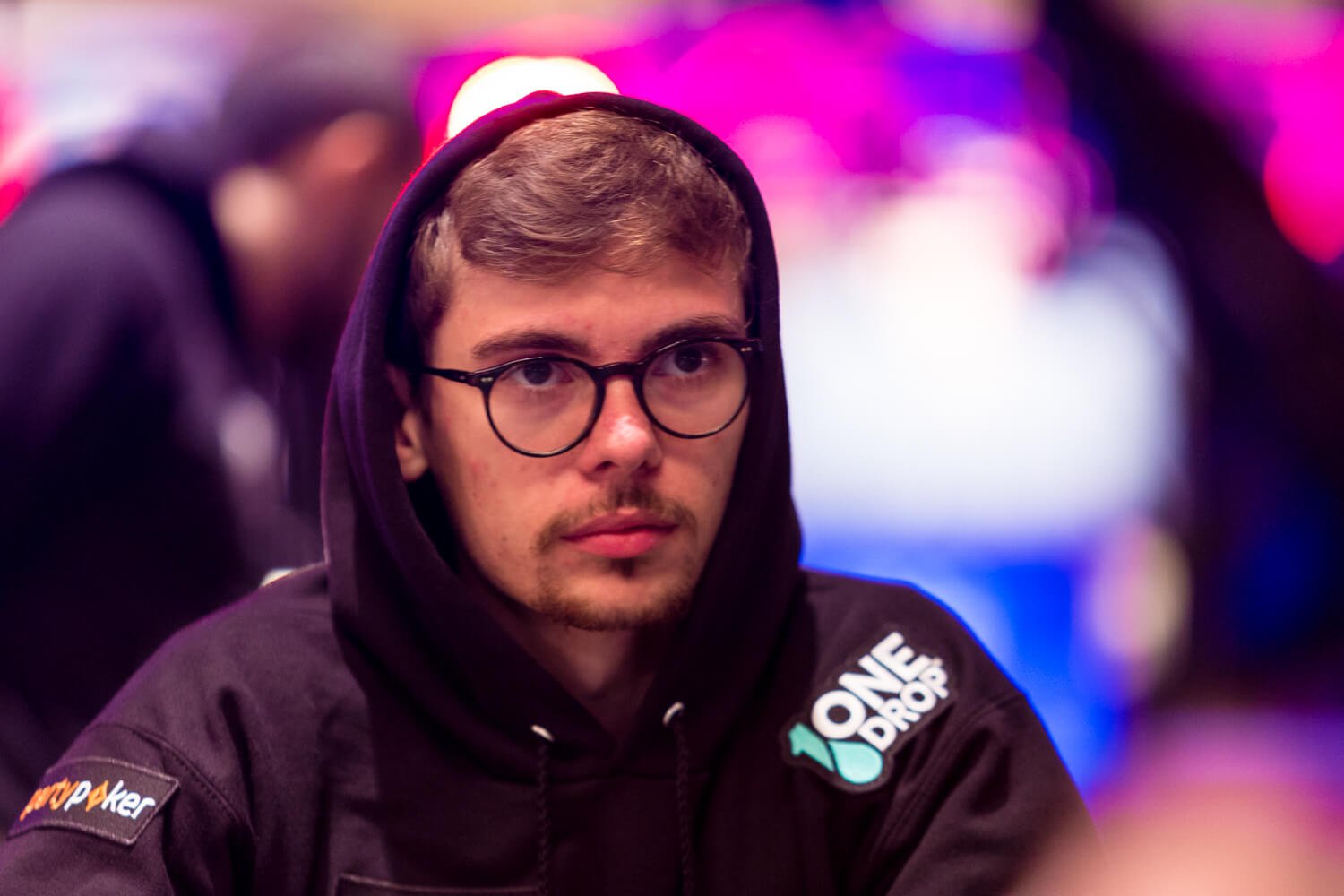 Highlights of Fedor Holz Career till Date
Holz came to lime light when he played his first cash in 2012. Over the years, he has continued to raise the bar and made big winnings. In 2012, He played his first cash in a tournament, GPT II Deep-stack Series Rozvadoy for the sum of $19,288. In 2013, he moved to Vienna, Austria where he attained his first victory in a tournament known as Lebanese Poker Tour.
In 2016, he entered for the World Series of Poker where he won the WSOP Bracelet in the High Roller for One Drop. He won a large sum of $4,981,775 at this event. His latest win was in 2018 during the World Series of Poker where he made the biggest cash of $6,000,000 at the WSOP High Roller for One Drop game. He placed 2nd at this tournament.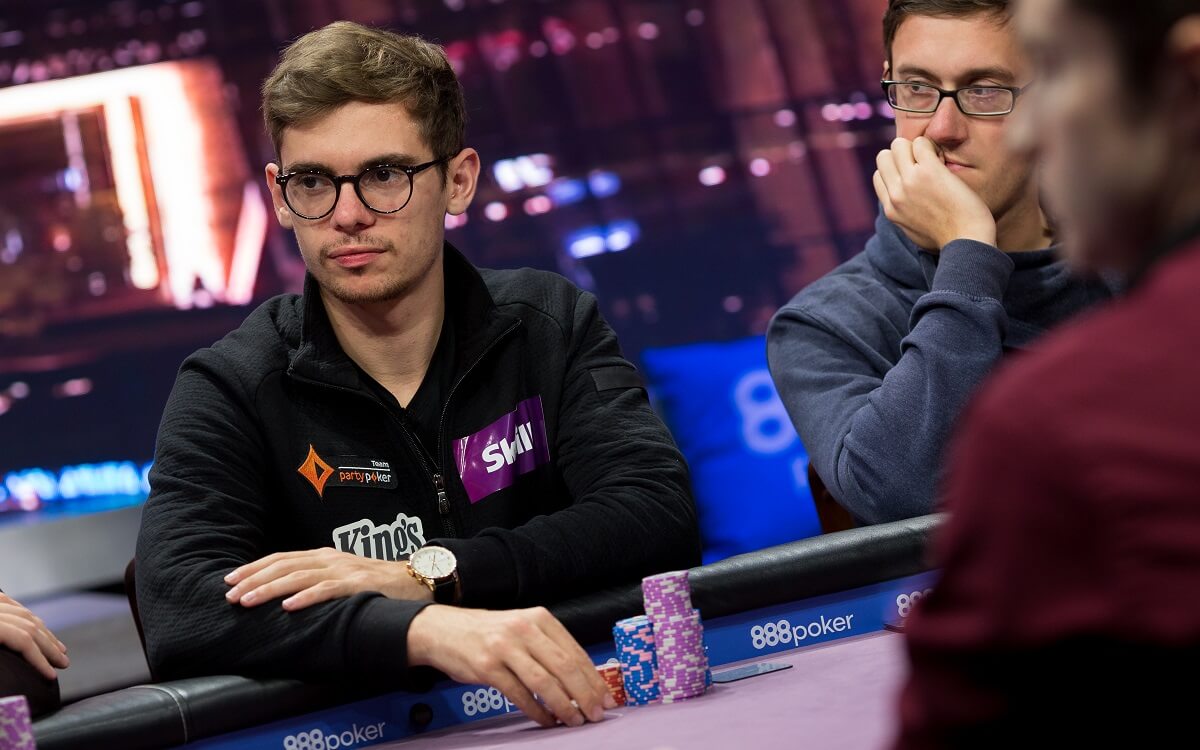 The Career Path of Fedor Holz
Fedor started his life in the town of Saarbrucken in Germany where his mother, a seventeen years old girl who left school to become a journalist, gave birth to him. According to Fedor, his childhood was full of love and happiness but not devoid of challenges. He was raised by only his mother who was quite poor. Growing up for him was difficult as he had to put up with a lot of bullying and teasing from his school mates. Although he was a very smart boy, he had to skip school many times.
He finished high school at the age of seventeen and decided to move away from home. He enrolled at a university where he started studying informatics. Unfortunately, he didn't find his schooling very interesting. At his free time, he began to play poker with a couple of his friends instead of studying. When he first started at the game, he noted that his friends were always beating him at the game but he didn't feel demoralized about this. Rather, he was quite impressed by the abilities of his friends to win between one to two thousands per month while playing poker. He didn't give up on the game; he kept playing, learning, and improving in the game.
When he became eighteen in 2011, he shifted his focus to online poker where he started sharpening his skills in the game. He started raking in about €300 to €400 per month. He rapidly improved in the game and went ahead to take part in higher stakes at a remarkable rate. In the year 2012, Holz was wagered against by a reputable MTT player who later enrolled him as a protégée and coached him to become a professional poker player. This coaching and his determination to become a world class professional poker player resulted in his first huge win while playing at the €500 No Limit Hold'em GPT II Deep-stack Series Main Event at Rozvadoy.
Fedor finished second for the sum of €15,320. In 2013, Holz took a drastic decision that set the chain of events that led to who he is today. He dropped out of the university and began touring the world as a poker player. In the year 2014, he decided to make Vienna his home and he began playing poker from there. In September of 2014, Fedor Holz won a large sum of $1.3 million when he placed first at the World Championship of Online Poker.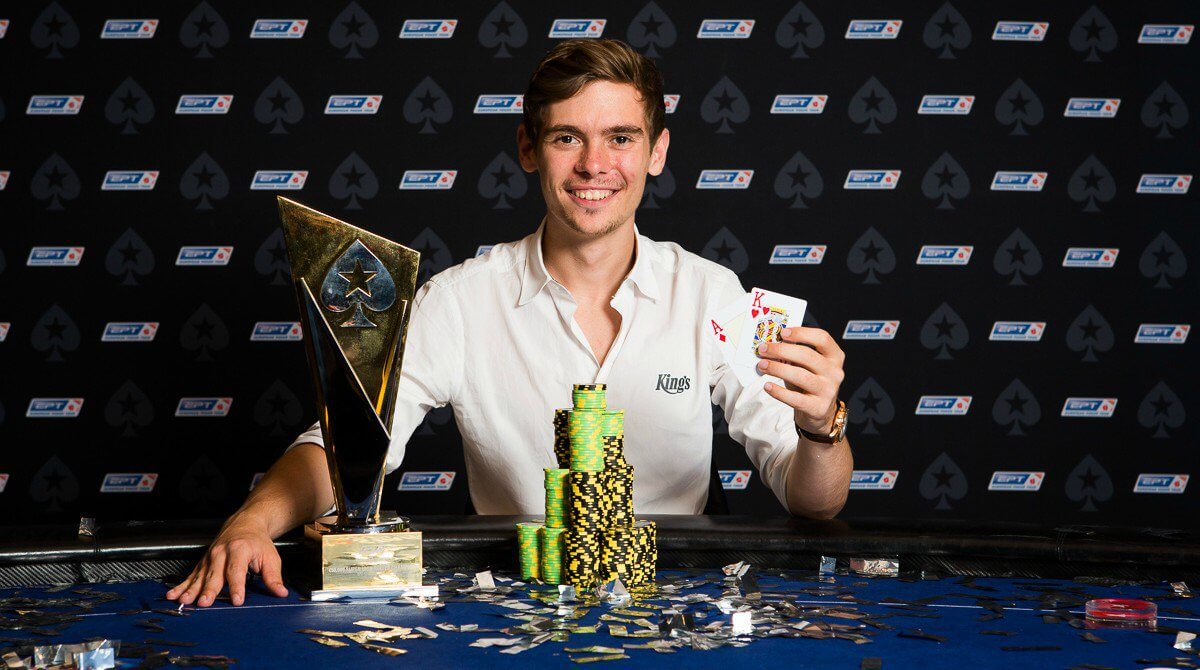 Fedor Holz at World Series of Poker Tournaments
Holz started playing as a professional poker player at World Series of Poker tournaments in 2015. At his game in 2015, he finished in the third place at the $10,000 No Limit Hold' Em 6-Handed Championship where he won a total of $268,463. In 2016, he finished in the first place at the World Series of Poker where he played for $111,111 High Roller for One Drop Hold' Em. He won a sum of $4,981,775 at this game which brought his winnings to more than $10 million within a space of six weeks.
Following his big success, Holz made the shocking revelation that he will not continue to play as a professional poker player anymore. However, he has continued to play and win since he made this statement. Many of his fans and critics within the industry have taken his declaration as one of the poker world jokes.
In 2018 at the World Series of Poker event, Fedor Holz made his biggest winning in cash with a huge $6,000,000. He placed as a runner up to Justin Bonomo during the $1,000,000 No Limit Hold' Em The Big One for One Drop event. Holz has also played in the World Poker Tour events with 5 money finishes and one major final table. He won a total of $5,112,777 in the World Poker Tour events which increased his poker winnings on a long short. His biggest win at WPT event was during the 2015 World Poker Tour Alpha8 Las Vegas. His total winning at this event was $1,589,219.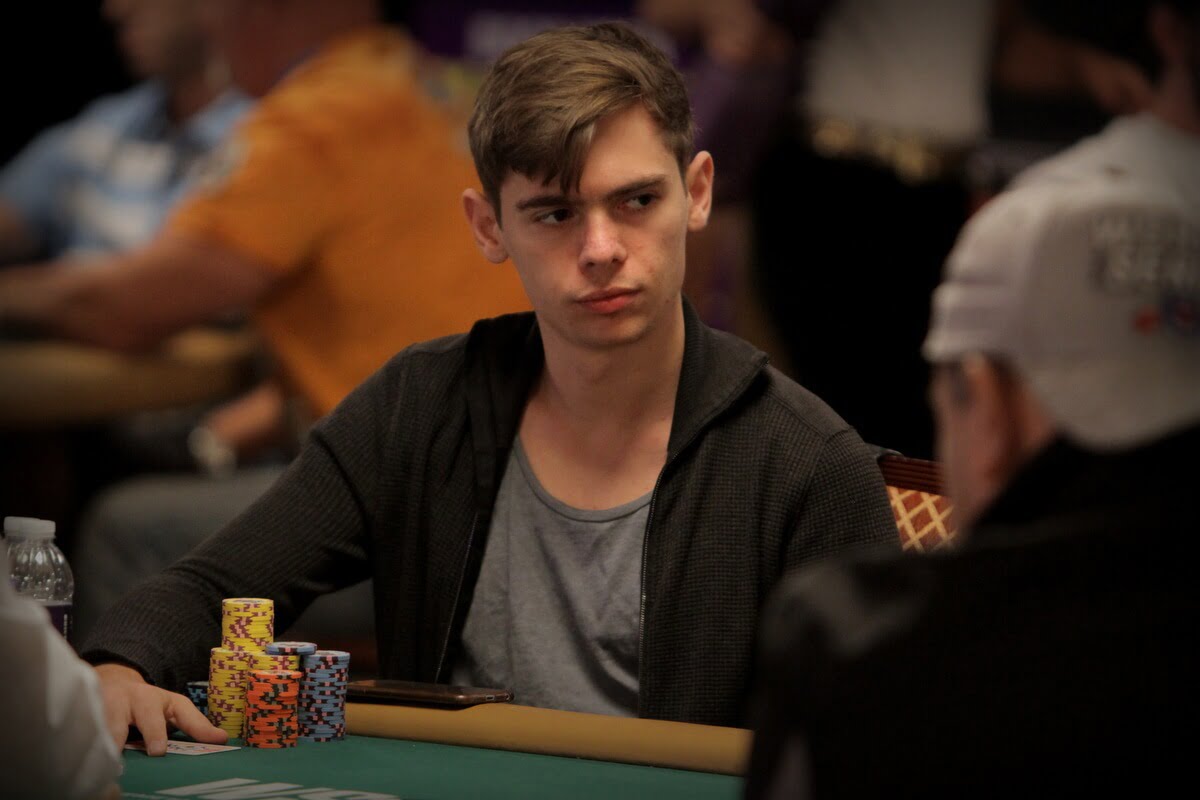 Fedor Holz Other Tournaments
In addition to the World Series of Poker and World Poker Tour, Holz has also taken part in some other tournaments which have contributed immensely to his winnings. The details of his winnings at the other poker events are highlighted below.
2012:  In September of 2012, Holz played at the €500 No Limit Hold' Em Main Event GPT II Deep-stack Series, Rozvadoy, Czech Republic. At this event he came second with a winning of $19,288.
2013: Fedor played a series of games in 2013 that gave him a couple of winnings.
In February, he played first at the $500+50 No Limit Hold' Em event, the 2013 Bounty Lebanese Poker Tour. He won a total of $4,695 at the game.
In April of the same year, he played second at the €1,850+150 No Limit Hold' Em event, the High Roller 8-Handed ESPT Valencia. He played for the sum of $8,877 during the game.
In May of 2013, he placed second at the €1,000+10 No Limit Hold' Em event, the Turbo EPT Monte Carlo. He played for $45,894 at this game and in November, he also placed second at the $6,800+200 Lucky Number 7-High Roller Event, the Caribbean Poker Tour where he played for the sum of $35,000.
2014: In the August of 2014, Holz placed first and fourth at two different EPT Barcelona events. He won five cashes totalling about $150,000.
In November of the same year, he placed first during the 2014 Mega Poker Series where he played with €700+70 No Limit Hold' Em MPS Main Event. He played for $38,610 at the event.
2015: In April, 2015, Holz placed fourth and seventy at two different Super High Roller events during the EPT Monte Carlo where he won $372,208 and $369,152 respectively.
In August of the same year, he made two cashes at the EPT Barcelona for the sum of $112,663 and $36,590 respectively.
In October, he placed second at the EPT Malta €2,000+200 Number 47 No Limit Hold' Em event for the sum of $71,627. He placed in the sixth place at the World Series of Poker Europe High Roller event in the same month for the sum of $109,613.
In November, he placed seventh at the ACOP High Roller event for the sum of $114,691, and in December, he placed in the first position at the World Poker Tour Five Diamond World Poker Classic 2015 event where he won a large sum of $1,589,219.
2016: In January, he placed first during the World Poker Tour National Philippines Triton Super High Roller Series Cali Cup even for the sum of $3,072,748.
In May, he placed second at the Aria $300k Super High Roller Bowl event. He played for $3,500,000 at this game.
In the month of June of the same year, he placed first at three different Aria High Roller events. He won $276,012, $393,120, and $637,392 respectively.
In July, he placed first during the High Roller for One Drop No Limit Hold' Em event where he played for $4,981,775. He placed first again at the EPT Barcelona €50k Super High Roller event in August. At this game, he played for the sum of $1.3 million.
To crown the year 2016, he played at the $98,000+2,000 No Limit Hold' Em Aria Super High Roller event where he came fourth. He played for the sum of $299,880 at this game.
2017: Holz played at two different Aussie Millions event in January of 2017 where he came second and fifth. He won $266,445 and $253,002 respectively in the game.
In April, he placed second at the HK $388,000+12,000 No Limit Hold' Em PokerStars Championship Super High Roller event. He played for the sum of $868,518 at the game.
In June, he placed first during the Aria SHR 20 event and the 21 US $50,000 event and was pulled out for a third place in another event. In all these games, Holz won a total of $800,000.
He also placed first during the Triton SHR HK $250K 6-Max game in July where he won $444,893.
In September of the same year, he placed third at the Poker Masters Las Vegas $100,000 No-Limit Hold' Em event for a total of $504,000. He also came second at the $50,000 event where he won $550,000, and in October, he placed second during the Triton SHR series at Macau.
It is essential to mention that Holz only plays live cash poker game when the games are very big and when he is playing against people he is familiar with. The biggest game that Holz has ever played in was a €4,000/€8,000 game.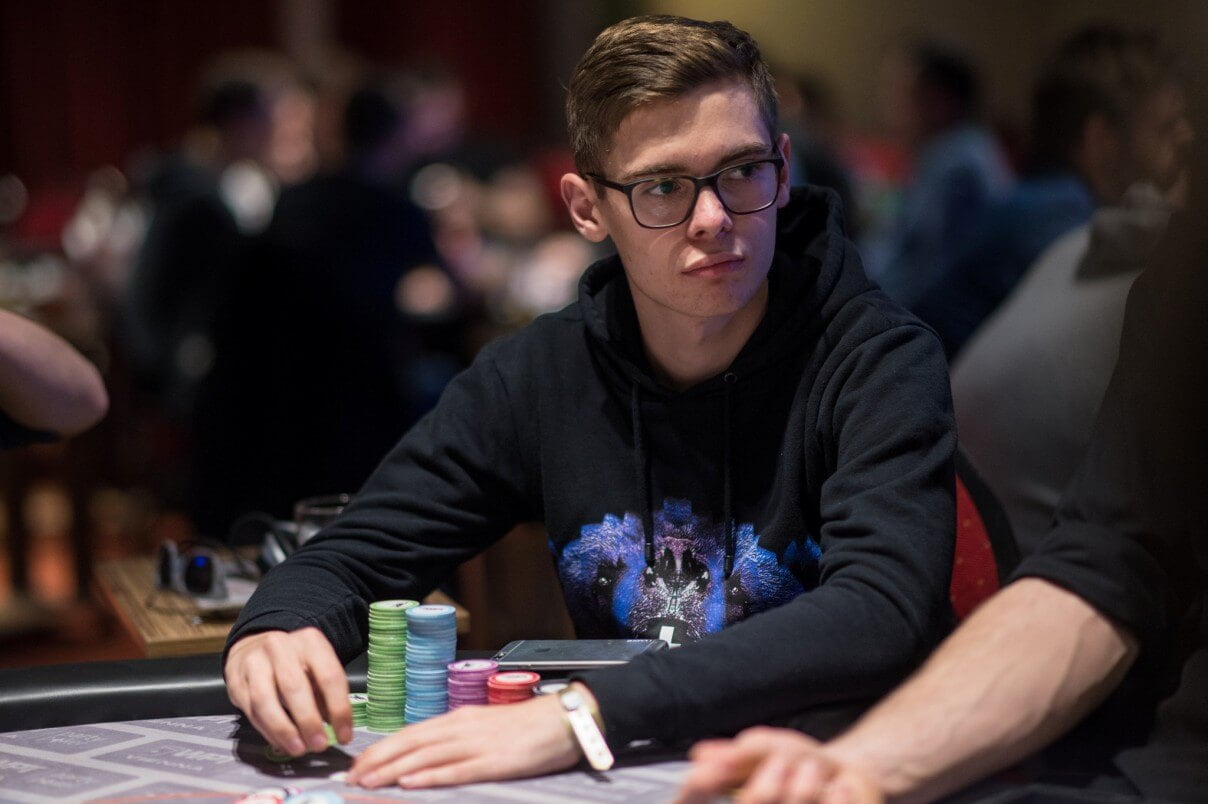 Fedor Holz Online Poker Games
Holz is also very popular at the online platform when it comes to poker games. In fact his accomplishments so far in the world of poker games comprise of a WCOOP Main Event title and a special spot on the WCOOP All-Time Money leader board. Fedor also came second at the WCOOP Super High Roller event that took place in September of 2016 where he won the sum of $1,067,639.
Some of his regular successes at the online platform include his winning at the PokerStars Sunday $109 Rebuy, and PokerStarts Sunday 500. These two games won him a total of $150,000 which was given to him twice topping the then Pocket Five Leader board. It is important to mention that Fedor Holz won the PokerStars High Roller events in the month of November, 2017 for the sum of $178,498.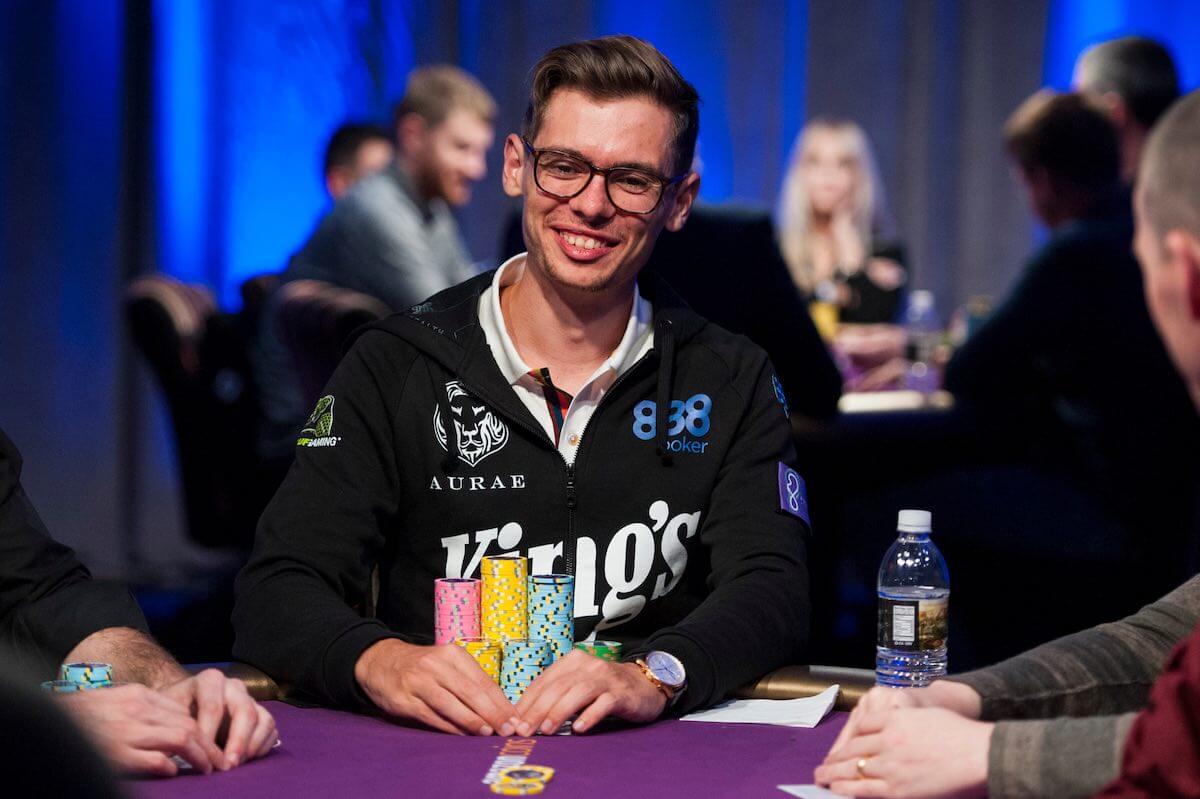 His Sponsorship Deals
In his career as a professional poker player, Holz has signed a couple of sponsorship deals with some organization. In September of 2017, he signed a sponsorship deal with the famous PartyPoker. He was also featured in the 'Life of a Champion'; a six episodes mini-series produced during the Poker Masters event at the Aria Casino Las Vegas. The series was sponsored by PartyPoker and Skrill.
Fedor Holz in Business
Apart from playing poker, Holz definitely has other activities he is engaged in. In addition to being a poker guru, he is also a business guru who has invested in various forms of businesses. Some of the businesses that Holz has puts his passion into are highlighted below.
Stacking: Even though Holz is a prominent staker, he still prefers to coach young and budding players in whom he has seen great potentials. He acts as a mentor to many potential poker professionals and he has developed a strong relationship with a good number of them. He is passionate about seeing other prospective players excel in the field of poker games.
Primed Group: In the January of 2017, Holz was a part of the team that established the Primed Group. This is an investment based start-up company in Vienna that was established on the conviction of the limitless potential of people's minds united through the platform of technology. The Primed Group activities focus on improving and financing disruptive technologies that sustain the enhancement of the performance of humans.
Primed Mind: As part of its innovative strategy, Primed Group just launched another platform that is called 'Primed Mind'. This is an engaging coaching app that is available on mobile devices. This app provides visualized goal setting approach and fascinating audio contents. The idea of the Primed Mind was originally from Fedor and Eliot Roe, his poker coach. The app is designed to inspire users via the collective thoughts and imagery that are expected to bring the best results for each of the users.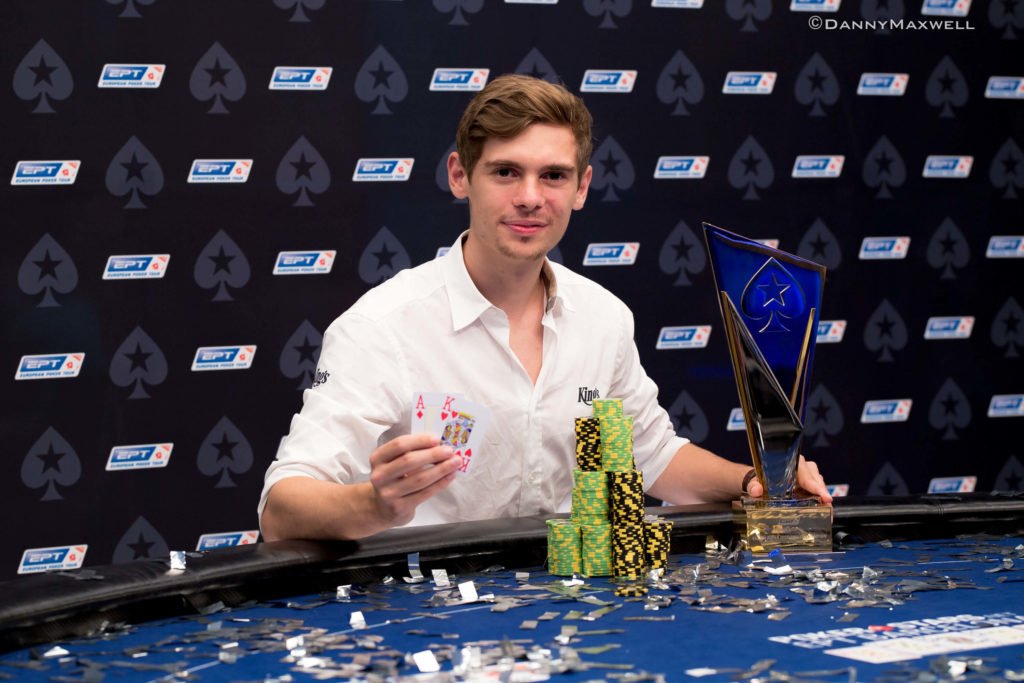 The Private Life of Fedor Holz
In the area of love, the life of Holz remains a well-kept secret. Holz is a social person with strong presence on social media but his love life has been a mystery since he came to limelight. He usually posts some pictures of himself in the company of a woman whom many assumed to be his girlfriend. However, nothing has been confirmed about his relationship with this woman or any other woman for that matter. It is believed that Holz really want his private life to be what it really is – private.
On other aspects of his life, it is obvious that Holz is not only about poker games. According to a report on Reddit "Ask me Anything" that Fedor took part in, it was reported that he is a traveler and an ardent football fan. He has travelled far and wide across the globe and some of the places he has travelled to include Bhutan, New Zealand, Nepal, Canada, Australia, Tanzania, Austria, USA, Portugal, Hong Kong, and Switzerland. With regards to travelling for poker games, Holz has travelled and played in Lebanon, Malta, Macau, Austria, Spain, Monte Carlo, Germany, Cyprus, Bahamas, Australia, Czech, USA, England, Montenegro, and many other locations.
Fedor Holz is not the stereo typed poker player. He is very conscious of his health and he tries to live a healthy lifestyle, even though he is not a vegetarian. He rarely goes partying or drink beer. Interestingly, he does not drive a car himself. He is very fascinated with Elon Musk and he is regularly seen posting about the self-development and philosophical books that he has read. He also shares how he practices the act of yoga and how he employs body control and Wim Hof breathing techniques.
Holz is one unique character in the poker world with his 'no porn' philosophy which is a bet he placed on himself for the whole of his life. What this means is that he will never be engaged in the act of watching porn under any circumstance. He believes that avoid this activity will enhance a better and more rewarding relationships with women.
Holz enjoys playing video games, especially the 90s games such as Mario Kart 64, Age of Empire, PUBH, and Overwatch. He is also very active on social media as could be seen in his different posts on Twitter, and Instagram. Holz has a total of 47,000 followers on Twitter and 51,700 followers on Instagram.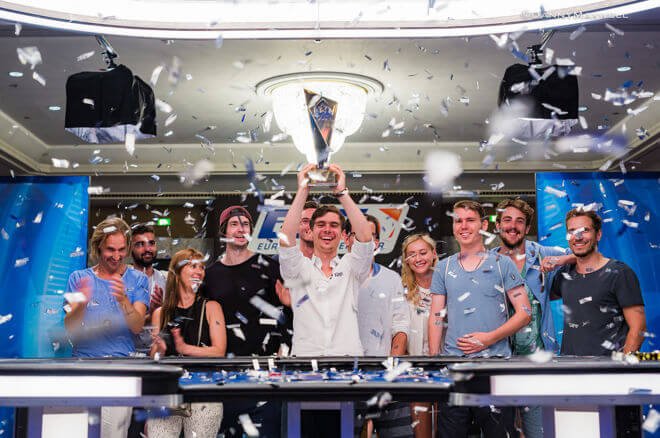 Fedor Holz Net Worth
Holz has made it big in the world of poker. According to report, Holz is said to have earned a total of about $32,550,886 USD in live cashes as at July of 2018. This earnings place him in number six position of the All-Time Money List. The first spectacular purchase that Fedor made with his tournament earnings was a beautiful house in Germany for his supporting family.
Fedor Holz Outlook on the Future
Being one of the very few poker players to talk about the future, Fedor has a very clear perspective about the future. According to him, one thing he has to strongly think about is his education. He is not particularly talking about going back to school but engaging in some form of learning that will add value to his life. Holz is of the opinion that self-improvement is draining based on his personal experience in poker education. He is looking at exploring other areas which he believes will bring back the 'childish naïve joy about many things'.
On his plan to retire early, Fedor Holz mentioned that he will be retiring from the game soon. Well, after making millions of dollars, what more can you want if not to retire and enjoy your money. Fedor Holz is currently Germany's number one All-Time tournament earner. He holds high spot in the rankings of Global Poker Index. He also takes the position of the 9th player in All-Time earnings across the world.
For many people, all the accolades are pointers to the fact that the best is yet to come for him but for Holz, it is a signal that it is the perfect time to pull out of the game and pursue other goals. On what next after leaving the world of poker, Holz said he is still not very sure. Although he has vested interest in various businesses but he is not sure of the grand idea that he will want to purse after leaving.
Many people think that when Holz said he is saying good bye to poker, he means it is for good. Well, Holz has tried to correct this impression. He said that many people are misinterpreting his intention to quit poker. He explained that he is not going out of the picture entirely as he will still be playing on the circuit. He mentioned that he will play Aussie Millions, Barcelona, a short trip to Macau, Las Vegas, and Monte Carlo.
In other words, he will play on his terms and relax and enjoy life. Fedor Holz is no doubt a multi-millionaire and even when he is not playing, he is still making money by wagering with other top flight professionals. His friend, Rainer Kempe, who took the title of SHRB in a very long heads up battle against Fedor Holz, shared a large part of his $5 million USD first prize with Holz. Fedor sees money as a tool to achieve things and not something that should be pursued with no regards for others.
Conclusion
Fedor Holz is a great poker player and since he entered the circuit, he has been pushing the bar and aiming higher and higher. His life is a clear example of how determination and focus can help to achieve great feat. There is no way the history of poker games and World Series of Poker will be recounted that Holz's name will not be mentioned. He remains one of the best in the industry and when he finally decides to leave the poker scene for good, the poker community will definitely feel his absence.