Chris Ferguson Net Worth: His Life, Poker Career, and Net Worth
From being a poker prince to a recluse and back to a poker champion; this is the summary of Chris Ferguson poker career journey. Nicknamed 'Jesus'; Chris is one of the few poker players who have experienced the roller coaster of poker career and live to tell the tale. There are lots of things to learn from the career of Chris, especially for upcoming poker players. If you are passionate about making a name for yourself in the industry, learning from the lives, mistakes, failure, and success of professional poker players is critical. In this article, we will look at Chris Ferguson net worth, his poker career, personal life, winnings, and losses.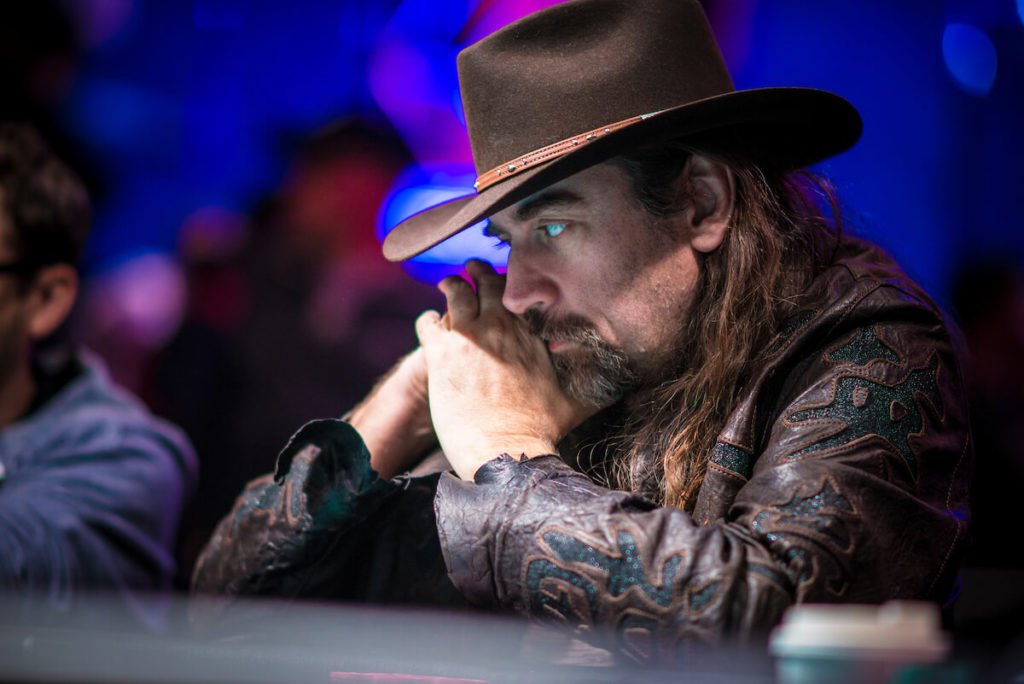 Early Life of Christopher Philip Ferguson
Born on the 11th of April, 1963, in Los Angeles, California, Ferguson is an American professional poker player who has won a total of six World Series of Poker (WSOP) events which include the 2000 World Series of Poker Main Event, and the NBC 2008 National Heads-Up Poker Championship. Both his mom and dad have doctoral degrees in mathematics. His father teaches theoretical probability and game theory at the UCLA.
Chris also attended UCLA and earned a PHD in Computer science with focus on virtual network algorithms. While going through his education at UCLA, he made an appearance on the Ricky Jay TV Special as an assistant in 'Learned Pigs and Fireproof Women'. Ferguson earned his PHD degree after spending five years as an undergraduate student and thirteen years as a graduate student. The name of his advisor while taking his PHD courses was Leonard Kleinrock.
It is important to point out that Chris Ferguson started playing games at the age of ten. Thanks to his mathematical background and knowledge, he has been able to devise his personal style of playing poker which has enabled him to win six World Series of Poker events which include the NBC 2008 National Heads-Up Poker Championship and the 2000 World Series of Poker Main Event. He also participated in Tilt Ware alongside Bitar Ray and Howard Lederer, who started the Full Tilt Poker online gambling website with him.
On the 20th of September, 2011, the United States Justice Department made a case to amend the civil complaint on Chris Ferguson and three of the directors of the website. The complaints filed against the site was based on the allegation that the website was running a Ponzi scheme which paid out about $444 million USD of customers' money to the firm's owners and of course, to the directors.
Popularly called 'Jesus', Chris became one of the famous poker players in the industry, especially during the period of poker boom in the late 2000s, Chris has an uncanny ability to throw poker cards fast enough to cut through carrots, bananas, and any other kind of fruits. Between his beard, long hair, flat rimmed black hat, sunglasses, and his calculated, quite conduct at poker tables when engaged in a hand, Chris is practically a fascinating opposite to the noisy Mike Matasows and Phil Hellmuths.
Chris Ferguson is a self acclaimed computer guru who grew up in Los Angeles and spent like forever attending UCLA. Well how long you spend to earn your degree is not really relevant as long as you have something to show for it. Although not a product of his academics, Chris Ferguson net worth is definitely something to show for all his perseverance and dedication to getting what he really want. Chris is a multi millionaire and he is exceptionally brilliant when it comes to computer systems and mathematics, which has greatly helped him in his career as a poker player. Apart from playing poker, Ferguson is also a talented dancer and he has been seen showing off his skills at various events.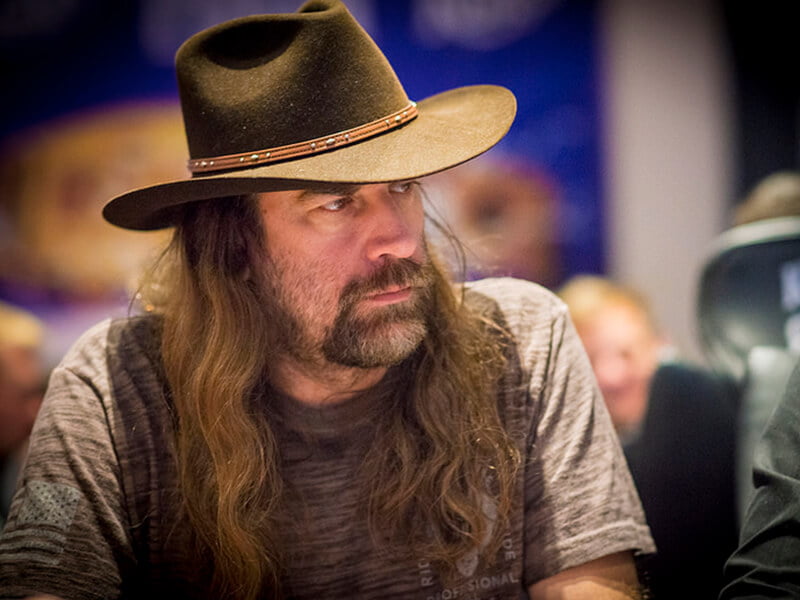 Chris Ferguson Poker Career
Ferguson started playing poker at a tender age of ten. While in the college, he was able to develop his skills on IRS poker by playing online at the chat rooms. In the year 1994, he started engaging in tournaments games in California. In the year 1995, he took a giant step and enrolled for his first ever World Series of Poker (WSOP) event. Chris is very strategic and quite while at tables. He is known for adopting a characterized motionless pose when he wants to prevent his opponents from getting any information from his non-verbal stance.
He is popular for his signature ensemble; long hair and bear, sunglasses and wide brimmed hat, which he normally wears to poker tables. He is nicknamed 'Jesus' simply because of his trademark beard and long brown hair. Chris Ferguson is a genius when it comes to mathematics and with his strong knowledge and insights of developing computer simulations and game theory; he has been able to significantly enhance his understanding of poker game.
During the 2000 World Series of Poker event, Chris won his first ever bracelet at the $2,500 Seven Card Stud event and walked away with a winning prize of $151,000. After this winning, he went ahead to defeat poker pro, T.J Cloutier during the Heads-Up of the Main Event and won a whopping $1.5 million USD. All these winnings, have contributed immensely to Chris Ferguson net worth. Also in 2004, he took part at the World Series of Poker Main Event and finished in the 26th place out of a total of 2,576 professional poker players. He earned a winning of $120,000 at this event.
He also finished in the runner up place to Phil Hellmuth during the 2005 National Heads-Up Poker Championship. At the 2006 event, he made it to the final but finished in the second place just like the previous years. However, he lost to Ted Forrest this time around. In the year 2008, he made it to the final again for the third time in a roll and this time; he won the title by defeating poker pro, Andy Bloch.
During the 2017 World Series of Poker, he set a new record with a total of 23 cashes. He won his 6th bracelet at the World Series of Poker Europe (WSOPE), which happened to be his first bracelet at the WSOPE event after fourteen years of participation. He won the bracelet in the €1,659 Pot Limit Omaha Hi Lo 8 or Better event. With all these winning Chris Ferguson net worth and winnings increase significantly. In addition to this, he also won the World Series of Poker Player of the Year award in the same 2017. As at 2017, Chris Ferguson net worth from his total live tournament winnings grew to about $8,900,000. His 90 World Series of Poker cashes amount to more than $6,000,000 of the total winnings.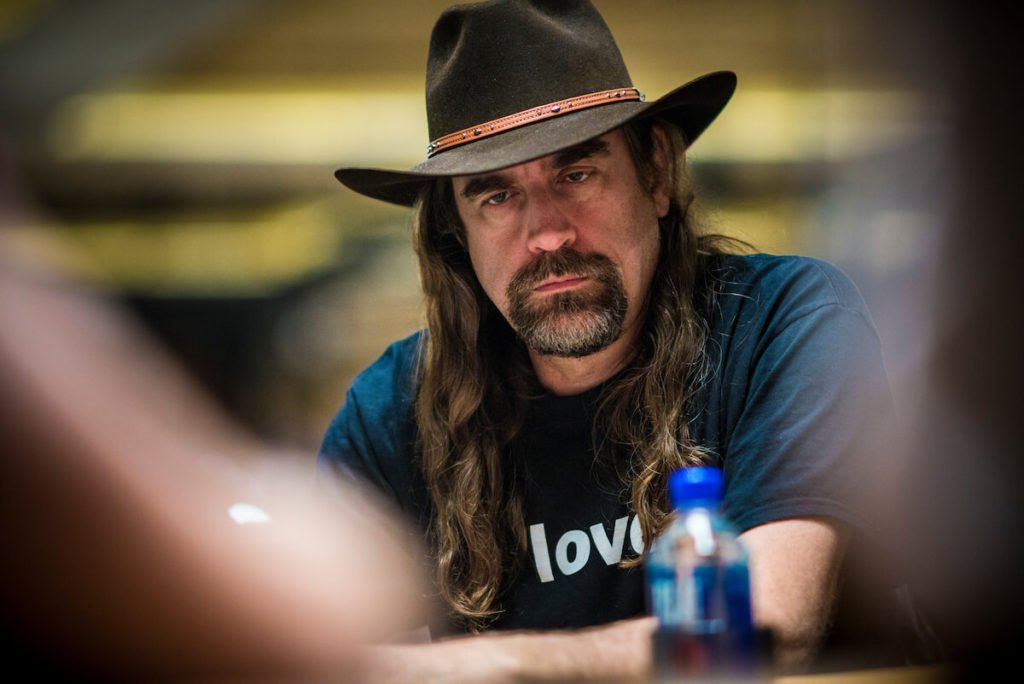 Chris Ferguson World Series of Poker Bracelets
| Tournament | Year | Winnings |
| --- | --- | --- |
| $2,500 Seven Card Stud | 2000 | $151,000 |
| $10,000 No Limit Texas Hold' Em World Championship | 2000 | $1,500,000 |
| $1,500 Omaha Hi Lo Split Eight or Better | 2001 | $164,735 |
| $2,000 Omaha Hi Lo Split Eight or Better | 2003 | $123,680 |
| $2,000 ½ Limir Hold' Em – ½ Seven Card Stud | 2003 | $66,220 |
| €1,650 Pot Limit Omaha Hi Lo Eight or Better | 2017 | €39,289 |
Apart from the six bracelets he won, he was also the first poker player to have won a total of three World Series of Poker (WSOP) Circuit rings.
Chris Ferguson Poker Gaming Escapades
It is believed that Ferguson exploits in the field of poker was ignited from his tender age when he first started playing poker at the age of ten. He started playing on poker internet sites where you don't need to play for money. Over time, he started playing in low limit hold' em and stud in Las Vegas and Southern California. Leading to his poker breakthrough in the year 2000, he had played at events with a string of high finishes which impacted on Chris Ferguson net worth.
In the year 2000, he outlasted a total of 511 other professional poker players, including the poker legend, T.J. Cloutier where he won a whopping $1.5 million USD at the Main Event. This tournament and the final table were immortalized in 'Positively 5th Street', a bestselling book authored by poker fan, Jim McManus. Interestingly, Chris was more popular for is escapades of throwing cards at fruits than his winning at the World Series of Poker Main Event. It is important to mention that poker had not gone so popular when Ferguson won his first championship. However, it took him additional three years and funny promotional feats to gain his fame in the world of poker.
Chris was featured in numerous broadcasts and repeats of the ESPN World Series of Poker coverage between 2003 and 2004. He was shown throwing card to slice a banana, carrot, and other vegetables and fruits. He was also featured in ESPN where he was engaged in ballroom dancing. Ferguson had made various earnings from his gaming exploits in Poker field. As highlighted, he had won a total of six bracelets as a poker player and in the World Series of Poker Circuit Event; he also won three different rings and cashed in at six different events. He won a total of $1.3 million USD at this period. Ferguson also finished in the second place at two occasions after winning the NBC National Heads-Up Poker Tournament.
Chris Ferguson and his 10K Challenge
For Chris, poker is more than a mere source to earn a living or make millions of dollars. For him, his passion is about the metal challenge and the strong strategy involved in the game theories. He is driven to win so as to show his mental prowess more than he is motivated to play for the money. This is expressed in his 0 – $10,000 challenge. At the time of the poker boom, a lot of bankroll challenges and stunts were experienced but only very few professional players attracted the attention of the poker community like Ferguson's highly publicized challenge. On two different occasions, starting from the year 2006, Chris ran a challenge starting with a Full Tilt account with zero dollars with the intention to turn it into a minimum of $10,000. Of course, starting a challenge with absolutely nothing in your account is a big challenge already but aspiring to hit at least $10,000 in your account in the process is on another level of challenge. Interestingly Ferguson succeeded in this challenge.
He achieved this by engaging in free rolls play, where the winner will get a little amount of money or entry into a general play-for-money- tournament event. According to report, it took many months before he could turn his free-roll play into six dollars. Chris meant business when he started this challenge and he was very serious about it. All through the challenge duration, he adhered to the stringent bankroll guideline which stipulated that he should never put any amount that exceed 5% of his total bankroll in a play at any single game. In addition to this, he did not give himself the pleasure of paying more than a mere 2% of his bankroll for any tournament participation. In the process of this challenge, Chris also stopped himself when his chips amounted to the sum that was more than the 10% of his whole bankroll.
At the early stage of the $10,000 challenge, Chris went broke from his $6 winnings at free-roll playing 0.5/0.10 cent No Limit Hold' Em. He was forced to quit and return to the free-rolls play. According to him, it took him long nine months to get his Full Tilt bankroll from $0 to $100, and another long nine months to achieve his $10,000 goal. Overall, it took him about one year and a half to complete the $10,000 challenge.
Chris Ferguson challenge has gone viral online with many online players adopting the challenge everywhere, although with varying targets and results. In most cases, the result of the players is largely dependent on the level of discipline that they have been able to imbibe.
Chris Ferguson Full Tilt Scandal
Being a poker player and a computer guru, Chris Ferguson has the flair for developing gaming software. It is therefore very normal for him to develop the gaming software for what later became one of the biggest online poker platforms in the world. The gaming site that came out of Ferguson ingenuity was the Full Tilt Poker. The gaming platform was launched like any other gaming site but within a short period, it exploded in terms of popularity and player base. Of course, this was great news for the company and the investors as they began to rake in the money. Unfortunately, on the 15th of April, 2011, the world of poker sites turned to Black Friday as the United States Government shut down all poker sites which led to the crumbling of Full Tilt business. The crash of the company was as fast as it took to grow it.
Riding on this shut-down, a lot of things went wrong for the company, coupled with greed, mismanagement, and problem with payment processor. All these became a serious problem to the point where poker players on the site could not withdraw their funds from the platform. The players were furious when they learnt from various reports that the owners and sponsored professionals of Full Tilt had pocketed millions of dollars; money that should have been in accounts of players. This act did affect the image of Chris Ferguson up to the point that he became one of the most hated players in poker world. According to the lawyers representing the United States Government, Full Tilt was referred to as a global ponzi scheme throughout the court documents of the civil suit that the government filed against Ferguson and other owners of Full Tilt; Ray Bitar, Rafe Furst, and Howard Lederer.
Based on the report by Wall Street Journal, the total stake of Ferguson in Full Tilt is about 20%. When the organization was shut down, it owed poker players across the United States more than $150 million USD and additional $150 million to players across the world. According to report, Full Tilt had made payment to the tune of $444 million USD to its owners, including Chris Ferguson, and other associates. Although Chris Ferguson net worth was not exactly known but the U.S. government initially went after the poker professional for a total of $42 million USD in assets. According to another brilliant investigative report provided by SubjectPoker.com, it was reported that Chris received more than $60 million USD from the company since the year 2007.
On the 19th of February 2013, Chris Ferguson arrived at a settlement plan with the Department of Justice. In this settlement plan, he didn't admit to any wrongdoing. As a matter of fact, Ferguson's lawyer denied all allegations and suggested that the lawsuit was probably because of the company's mismanagement and not malice. However, he agreed to forfeit all monies in an unknown account in addition to another $2.35 million USD in another account. He also agreed that he would not 'derive income' from any kind of illegal internet gambling operation within the United States. On the 19th of February 2013, the lawsuit was dismissed with Ferguson paying the money he agreed to in the settlement plan. In addition to this, limitations were placed on Full Tilt site as well as the general legality of online poker.
On the 23rd of May of 2018, Chris took the initiative to apologize through Vimeo video and claimed that he regretted his inability to prevent the dreary Black Friday that caused the big loss to poker players on Full Tilt. He also claimed that after the Black Friday incident, he worked tirelessly to make sure that all the players on the site were refunded. However, he didn't clarify what his role was in causing the downfall of the company, and neither did he mention why it took him a whole seven years to tender his apology.
The Vimeo video was released few days to the commencement of the 2018 World Series of Poker event which made many people believe that the apology was just a cover up and an attempt to avert the hatred and insults that have trailed his appearances at the past two World Series of Poker tournaments.
Personal Life of Chris Ferguson
Ferguson is not all about poker; when he is not playing poker, he would be found dancing out. He is an ex president of a swing dancing club at his alma mater, UCLA, and he enjoys going out to dance at the club anytime he is free. He is very experienced in dancing, having taken various classes learning the tango, ballroom dancing, waltz, the mambo, and the foxtrot. One unique hobby that has made Ferguson very popular is his flair for throwing cards at different vegetables and fruits in a manner that can cut the fruit in half. According to him, this method of using cards to cut fruits and vegetables is his favorite way of making fruit salad.
There have been various videos showing this feat in short segments of the World Series of Poker broadcasted in ESPN. On relationship, Chris is currently single. Of course, he has had various girlfriends in the course of the years but unfortunately, none of his relationships lasted for long. Ferguson has labeled himself a lone wolf who do not require a romantic relationship to live a happy and normal life.
What is Chris Ferguson up to now?
On the 4th of June, 2016, Chris made his low key return to the felt table at the World Series of Poker felt. This appearance was the first after he left in the summer of 2010. When he appeared at the Rio All Suites Hotel and Casino to participate in his first World Series of Event, other players around him were surprised to see him after such a long time. He participated in the $10,000 buy-in Seven Card Stud World Championship. Unfortunately, it seems the last time Ferguson played at the felt table in 2010 was the last time he touched poker cards because he got busted very early in the game without a single cashing. That was quite shocking for a professional player of his caliber.
However, he made a comeback at the 2016 World Series of Poker event where he made an improved impression on everyone at the table. Ferguson made a total of ten cashes during this event which include one final table appearance. At the $10,000 No Limit Six Handed event, Chris finished at the 4th place and made a winning of $183,989. At the World Series of Poker event of 2017, Ferguson cashed in at 17 different events. This was quite unexpected, especially with his poor performance during the previous event. At the 2017 WSOP event, Chris set a new record for the most cashes earned in a single year in the history of World Series of Poker. Of the 17 cashed he made, two of them were from his final table appearances which include a 2nd place finish at the $10,000 Seven Card Stud Championship. At this event, he made a cool $151,700 as his take home earning.
On the 31st of October, 2017, Chris won the €1,650 buy-in Pot Limit Omaha Hi Lo Eight or Better event during the World Series of Poker Europe (WSOPE). With this winning, Chris Ferguson net worth from all his lifetime tournament events rose to a total of $8.9 million. He ended the year 2017 with an award of World Series of Poker Player of the Year.
Chris Ferguson Net Worth
Ferguson has participated in various poker games and has grown his wealth to a reasonable stage. Chris Ferguson net worth is about $80 million USD. Although during the Full Tilt scandal, he had to part with some of his money to pay off settlements as agreed with the U.S. Government's lawyer. This period also brought to the fore the fact that Chris had some accounts that no one knew about. It is therefore possible that Chris Ferguson net worth is more than the information that is available to the general public.
Conclusion
Chris started playing poker at an early stage and thanks to his knowledge of mathematics; he has been able to master the strategy of the game. He started making appearances at poker tournaments in California, and made his first appearance at the World Series of Poker in 1995. Over the course of his career, Chris Ferguson had won six World Series of Poker bracelets and made a total of sixty three money finishes. He also won the 2008 National Heads-Up Poker Championship which rounded up his titles to six. Chris is the only player in the field of poker who has ever won three World Series of Poker circuit events.
Although he has gone through a lot in his career, including a scandal, the story of poker tables cannot be complete without talking about him. In addition to this, Chris Ferguson net worth is a clear indication that he is indeed a professional poker player that is worth his salt in the industry.