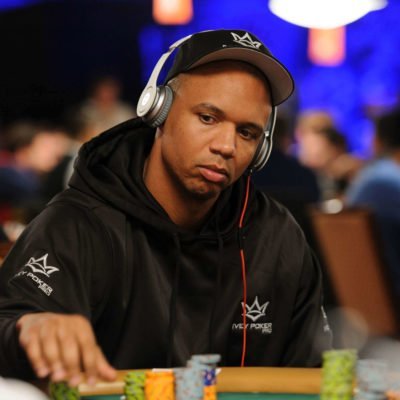 Phil Ivey is one of the most proficient and skilful poker players of all times. He was born in 1976 in California, America. When he was eight years old, he would look at his grandfather playing poker, who even taught Phil how to play five- card stud poker. After completing his high school, he joined a firm in New Jersey where he played poker with his colleagues. He was so bad when he initially started playing poker that famous player such as Daniel Negreanu and Barry Greenstein thought that Phil was an extremely easy target.

However it wasn't far when things started changing for Ivey for the good. In 2000, when he was in his early twenties he won his first WSOP bracelet. Ivey has an unusual personal trademark which is that he stares into the eyes of his opponents during the tournament. Further in 2002, he received three WSOP bracelets. He is the youngest player who has received ten WSOP bracelets. He is also one of the few players who have won the Big game at the Bellagio Hotel. There is also a room named after Ivey known as the Ivey room at the Aria resort and casino. According to celebrity net worth dot com (celebritynetworth.com), Ivey has a net worth of approximately $100 million. He has also been given the title of 'Tiger Woods of Poker'.

Along with being one of the best at poker, he launched 'Ivey Poker' in 2012 which is a free poker app giving the players to connect with Ivey as well as other players. Ivey also works as a philanthropist with his mother. In 2017, he lost a case at the UK Supreme Court to reclaim ₤7.7m of his earnings he had won at the Crockfords club at Mayfair in 2012. The court dismissed the case giving the verdict that Ivey had cheated in that game.