Who is Natalie Hof?
Although she is yet to win a World Series of Poker bracelet or a World Poker Tour title, Natalie Hof is still a professional poker player in her own right. The young 32 years old poker pro has been around for a while and she is popular in the world of poker. In this article, we will look at the life and poker exploit of the education theorist, poker player, and German presenter. We will look at how far she has come in this money making community, known as the poker community. We will also explore the early life of Natalie Hof, her personal life, poker career, and other non-poker activities she is engaged in. We assure you that it will indeed be a great read and you can be rest assured that you will learn a couple of things from her career as a professional poker player.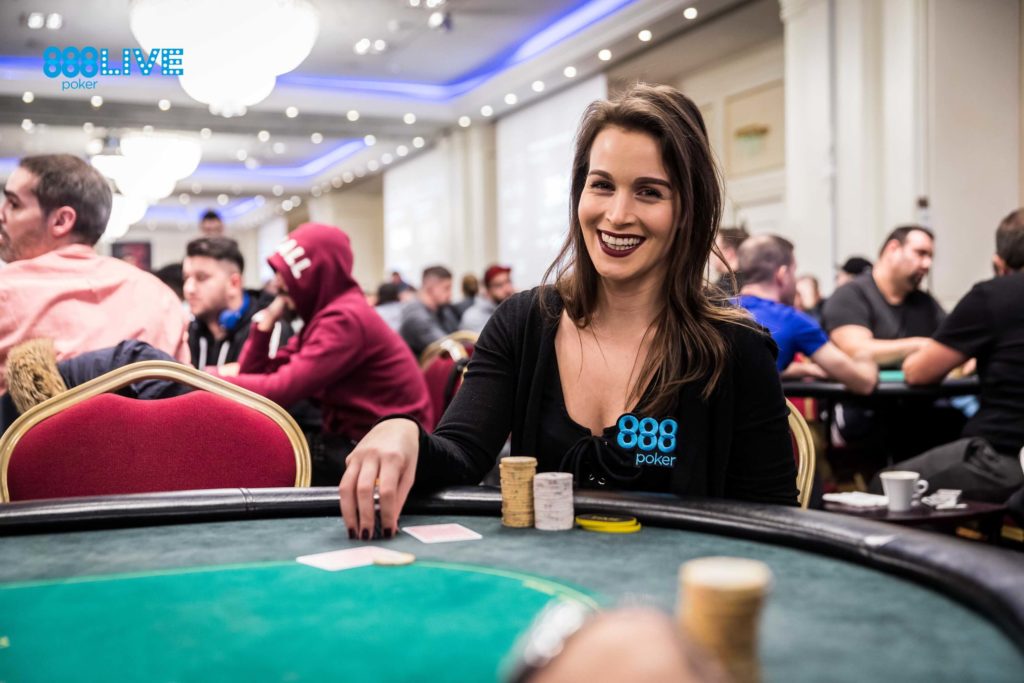 Early Life of Natalie Hof
A native of Ostfriesland, Natalie Hof was born on the 15th of February, 1986. She is both a professional poker player and a German presenter. When Hof was a kid, she wanted to be everybody. She could not decide exactly what she would like to be when she grows up. All she knew was that she will become someone in life and have money while at it. She enrolled at the University of Osnabruck where she graduated with a Bachelor of Education and Theology. She graduated with a final grade of 1.9. When asked about her reason for taking up an Education and Theology course, her simple answer was that she has no definitive reason for choosing the course.
At some point, she wanted to be a vet but for someone who doesn't like studying, this was a no go area for her. We guess it was just a wishful thinking. When Hof finished high school, she just wanted to further her education and study and when she came across Education and Theology, she felt that the name 'sounds nice' and it seems fun and like 'parties and wild nights', so she decided to go for it. She graduated with very poor grade because according to her, she was very lazy while in school. She didn't really like the learning stuff and was not connected to the educational aspect of life. Natalie felt learning was too tough and didn't really have the heart for it. While in school, she was asked to choose between Educational Science, Theology, or Mathematics. She felt Theology was pretty easy, so she registered for Theology and Education Science. Unfortunately, she still found it hard to go through the study and finish successfully. Hof would have dropped out of school earlier but she is a finisher so she stuck with it until she finally graduated.
Apart from playing poker and being a TV host, she is also an educational theorist by qualification. She believes that life is quite colorful and restricting yourself to a single thing is sort of boring. According to her, being an education theorist doesn't mean she is a teacher, rather her qualification gives her the opportunity to work like a social worker where she can help children that are having problems with their family. In her bid to find meaning and purpose in life, she has stumbled upon a couple of career paths until she finally tried her hands on poker. Natalie Hof was practically living everyday as it comes until she turned 30 when she felt she needed to get serious with her life. According to her, although she is still playing poker and actively involved in her career as a TV host, she is looking to explore other areas of career. She believes she would probably be exploring a career as a therapist. She is of the opinion that she is good with people and she would like to 'make people feel good'. In a couple of years, we should not be surprised if we see Natalie Hof working as a therapist, like a life coach, a life trainer, or any other career path that has to do with working with people and making them feel good about themselves.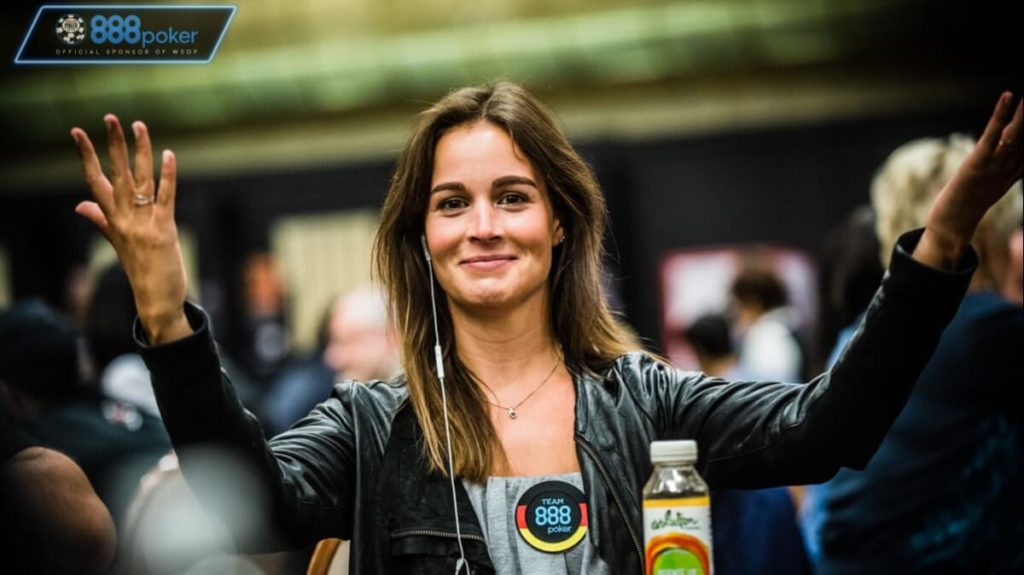 Natalie Hof Poker Career
Everyone in the poker community should be familiar with Natalie Hof. She has been the German TV presenter for the European Poker Tour (EPT) since the 8th season of the show. Her first contact with poker was in 2005 when she played her first poker with her best friend. She made her first appearance at a live tournament on her nineteenth birthday. In 2006, she learnt how to play Chinese Poker and discovered Hold'em poker came. She fell in love with the game and played at a live tournament where she made it to the final table. Hof has always played No Limit Hold'Em since she started in the industry. She began playing serious poker in 2007 while she was still at the university in Osnabruck, German, where she studied education sciences and theology. Before she made it to the position of a TV presenter for the European Poker Tour, Natalie Hof was only playing poker. She was more interested in the game then, than anything else. She had a big circle of friends who she played poker with. Then, she was playing cash games in Groningen, Osnabruck, and Bremen.
Going by the nicknames 888NatalieH, HaveUMetNat, and Natalie Hof, this young professional poker player has been involved in a couple of live tournaments since her debut in the world of poker. Although she has not earned millions of dollars in live tournaments, she has made a couple of winnings up to date and it is believed that it is a matter of time before she starts raking in the millions. Her highest prize money in live poker tournament was $23,595 and her total prize money was $79,874. She has made one-cash finish in World Series of Poker. She is yet to receive any bracelet in World Series of Poker or a title from World Poker Tour. However, she has made two different winnings at the Main Event of the European Poker Tour.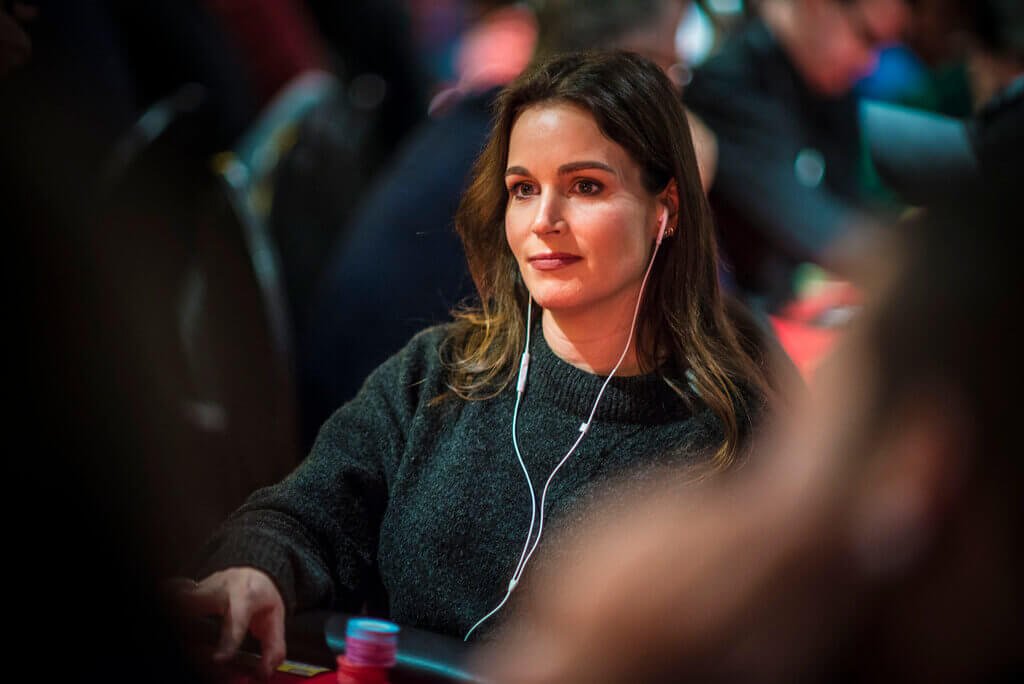 One major reason why Natalie Hof might not have had great chances at the World Series of Poker and World Poker Tour could be because she spent a lot of her time in front of the camera, hosting the European Poker Tour. She only plays poker during her downtime. Up to date, her biggest cash game came at the time when she finished at the 39th position in the European Poker Tour Berlin Main Event and won a total of €18,000. A month later, she also participated in the €300 No Limit Hold' Em Turbo Side Event at the PokerStars and Monte Carlo Casino European Poker Tour Grand Final. She placed 4th at this event and made a winning of €3,180. She has also played a couple of online poker games. These include $2,000 USD cash during an $11USD Deepstack.
She also made cash winning of $5,000 USD at the big $109 USD online game on PokerStars. According to Natalie Hof, since she started playing poker as a professional player, she has dreamt of becoming a member of the Team PokerStars. Thankfully, her dream has become a reality. She is a presenter and also an ambassador of PokerStars at poker tables. She is definitely looking forward to play at many major events and travel all over the world. When asked about her expectation in the poker world, she said she doesn't have a specific expectation but she is determined to do her best and work hard to get a title that every professional poker dreams of. She believes that by doing what she does, she is inspiring other women and encouraging them to get involved in the world of poker.
In the year 2011, Natalie Hof participated in a casting show, named Das Pokerstars.de Ass. This show was sponsored by PokerStars and during the event; Natalie displayed her poker prowess at the table and made it to the final table, taking the position of a runner up. It was at this period that her career in TV show began. Natalie Hof is a beautiful and likeable person, and she is also good in the game of poker. She is also very conversant with every German player and she has some of them that she looks up to. Hof hosted the WCOOP Radio shows for Germany, in the city of Edinburgh. Natalie has come a long way in her poker career since she walked into the scene in 2007. She was one of the ambassadors of PokerStars and she was very excited about this. With a wealth of poker experience and a strong run at the European Poker Tour Berlin, Hof has a combination of a strong personality and gaming skill that makes her a force to be reckoned with at poker tables.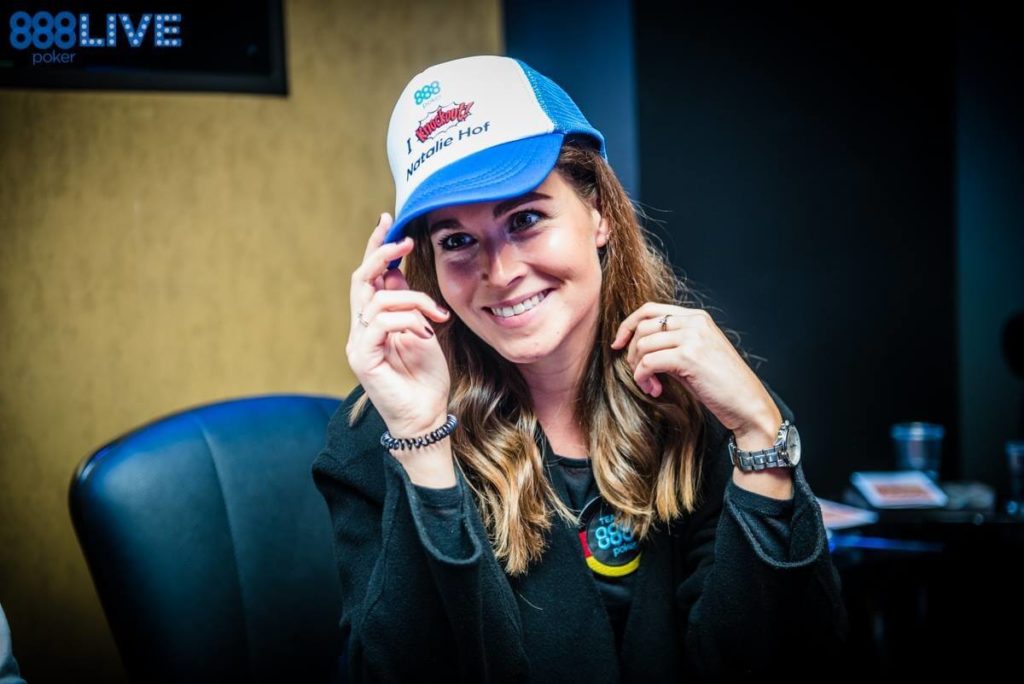 When she took up the casting show that was broadcasted by ProSieben PokerStars Poker Ass, she ranked second to Jens Knossalla and during this period in her career, she gained a strong notoriety in the community. She reported for the TV channel, Sports1 of the EPT (European Poker Tour) as well as the World Championship of Online Poker. She has been moderating for the poker program, German High Roller, till this day.
Natalie Hof made an appearance at an event of Eureka Poker Tour in Czech Republic, Rozvadov, and made it to the final table. She finished at the 2nd place in March of 2013 and won the winning prize money of over €12,000. So far, her biggest winning was at the European Poker Tour Main Event that took place in Berlin. She made it to the 39th place and left with the prize money of €18,000. She was inducted into the infamous Team PokerStars on the 1st of October, 2013 as a Friend of PokerStars.com. By the 17th of December, 2013, Natalie was seen moderating as the successor of Jessica Kastrop. She moderated with Michael Korner about twelve times of the originally staged event by Stefan Raaab TV total PokerStars.de Night. This was an adaptation of the 2016 The Big ProSieben PokerStars.de Night.
In March of 2014, Natalie Hof won the European Poker Tour (EPT) Women's Event at Vienna. She made a winning of close to €5,500 in prize money for her victory at the live tournament. She made it again to the European Poker Tour Main Event in the August of 2015 at Barcelona. She finished in the 139th place. In 2015, she also participated in the popular poker program tagged 'The PokerStars Shark Cage where she played with actor Don Cheadle and Antonio Esfandiari at a table. At the end of the contract of Natalie Hof with PokerStars in 2015, the contract was not renewed, so Natalie had to leave PokerStars. However, she was later signed by 888poker and she regularly played under the nickname of 888NatalieH. She made her appearance at the World Series of Poker at Las Vegas where she finished at the 95th place in the Ladies Championship event. She left the event with a winning of $1,500 USD. As far as live tournaments in poker games are concerned, Natalie Hof net worth is about $80,000 USD.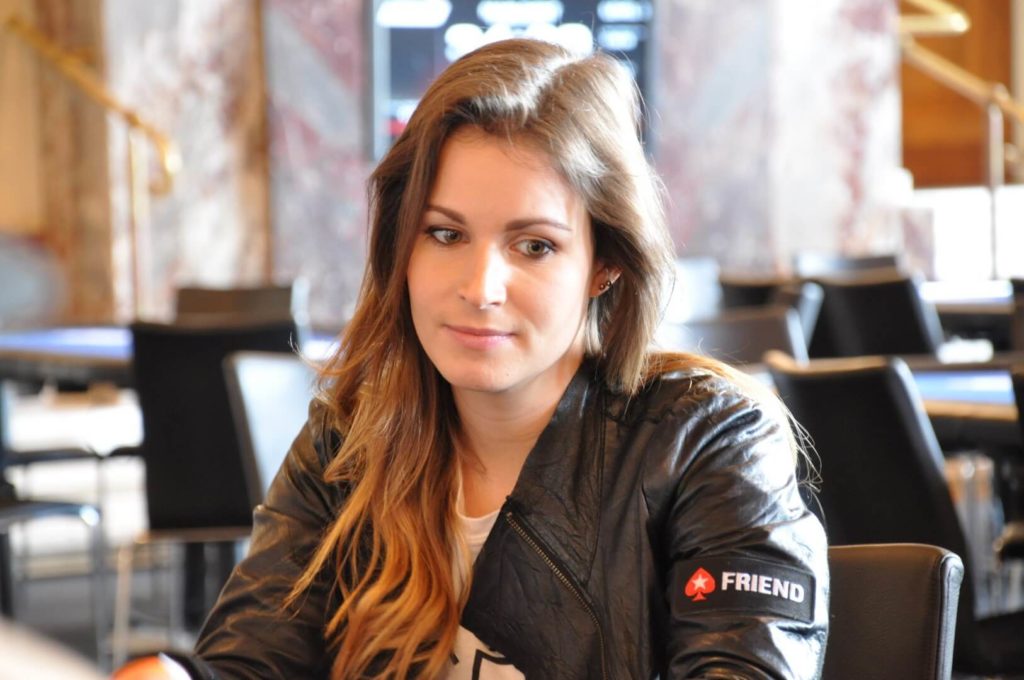 By joining Team Pro roster at 888Poker, Natalie has also raised her status a notch higher. It was quite a pleasant surprise when Hof, a native of Cologne in Germany was signed up by 888Poker. Although she has worn the stylish PokerStars patch when she made various appearances at live tournaments on Red Spade's circuit, Natalie was quite cool with ditching the patch of PokerStars and picking up that of 888Poker. Hof is a television presenter for German coverage of the EPT (European Poker Tour) and has played at various live tournaments. She now plays online with the nickname 888NatalieH and she played her first live tournament with the new company at the 888Live Poker Festival which took place at Aspers, Stratford, United Kingdom. Other fellow ambassadors that joined Hof at the live tournament are Chris Moorman, Kara Scott, Dominik Nitsche, and Sofia Lovgren.
It was also reported that Antonio Esfandiari was also schedule to make a professional appearance at the event. By 2014, Natalie Hof has made a total of $74,000 USD in live tournament winnings and this includes the European Poker Tour Ladies titles which she won at Vienna in 2014. It is essential to mention that she finished in the 18th place at the European Poker Tour Main Event which took place in Berlin in the year 2013. Suffice to mention that before Natalie was signed up with 888Poker, Jackie Glazier was the ambassador of 888Poker. However, when her contract expired, she signed a two-year contract with PartyPoker to become their ambassador. To replace her, Natalie was signed on as an ambassador of the brand.
Highlights of Natalie Hof Recent Poker Games and Winnings
| Event | Place | Winning |
| --- | --- | --- |
| LIPS National Championship $250 No Limit Hold' Em 2018 Summer Poker Series | 18th | $984 |
| $1,000 No Limit Hold' Em Ladies Championship 2017 World Series of Poker | 95th | $1,545 |
| 2016 €606 + 60 No Limit Hold' Em Main Event | 16th | €2,380 |
| 2015 €300 + 30 No Limit Hold' Em European Poker Tour XII/ IPT-Malta | 27th | $847 |
| 2015 €330 No Limit Hold' Em European Poker Tour XII/ IPT-Malta | 19th | $699 |
| 2015 €5,300 No Limit Hold' Em European Poker Tour XII/ IPT-Malta | 135th | $13,340 |
Natalie Hof Poker Top Cashes
| Event/Tournament | Place | Winning |
| --- | --- | --- |
| 2013 European Poker Tour Berlin Main Event | 39th | $23,595 |
| 2015 EPT Season XII €5,300 No Limit Hold'Em | 135th | $13,340 |
| 2014 EPT Season X €330 No Limit Hold'Em Ladies | 1st | $7,349 |
| 2011 PokerStars.com EPT No Limit Hold'Em Turbo | 4th | $6,561 |
| 2017 WSOP $1,000 No Limit Hold'Em Ladies | 95th | $1,545 |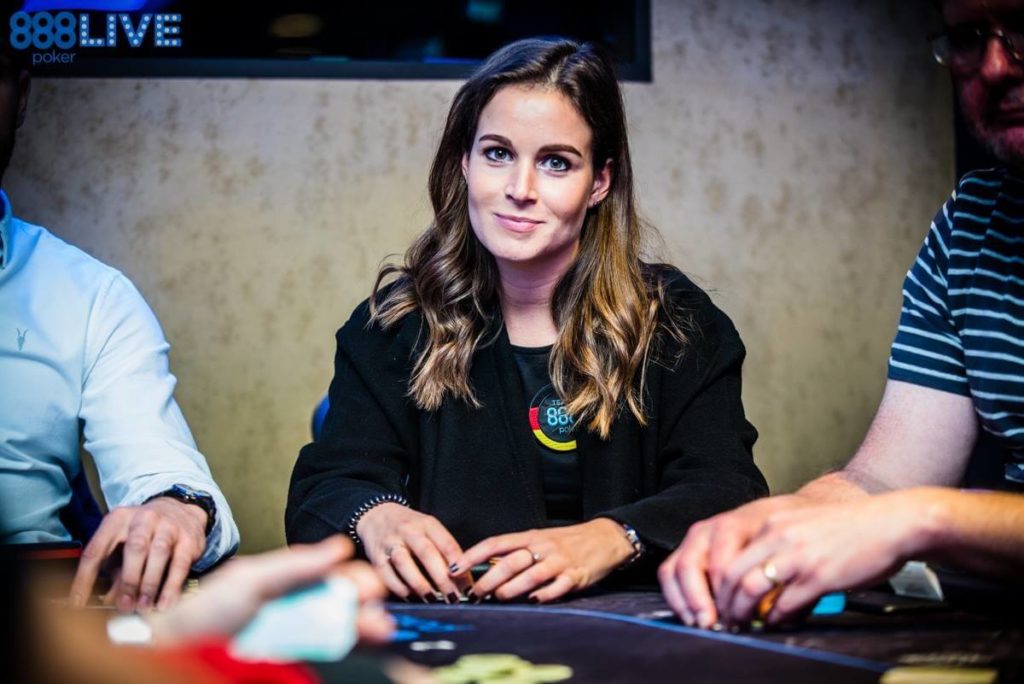 Natalie Hof Career as European Poker Tour TV Host
Apart from playing poker, Hof is also the face and the TV host of the European Poker Tour and presenter for Germany. According to her, the best part of acting as the German European Poker Tour presenter is the travelling involved in the job. She loves travelling, so anything that takes her out of station to tour the world is definitely exciting for her. She gushed about her travel to the Bahamas during one of the European Poker Tour. She also mentioned travelling to Barcelona and Monaco as a presenter. She is always abroad and for her, it is an amazing feeling to see the world all over and to live and work with top notch professionals in the team. According to her, the European Poker Tour team is not just about working; it is a family affair as everyone treats each other as close friends and family.
While travelling as a German presenter, Hof loves hanging around with her friend, Gaelle Garcia Diaz. Natalie has some plan to return to study for her Masters sometimes soon. She had her bachelor's degree in the year 2010 and she planned to return to advance her study. According to her, she would be doing this when she gets tired of travelling and is ready to get a job that falls within her area of study. She opines that she would love to do something else in her life apart from playing poker. Well, we are keeping our fingers cross to see how well she holds on to this dream of furthering her study. With the glam and excitement of travelling as a poker presenter, we wonder how she will find the will to quit and return back to her field of study. Ops! We spoke too soon. Natalie Hof started her Master's program in the October of 2016 at the Technical University of Dortmund. Hmmnn… well, she dropped out of school and didn't graduate.
Speaking on the imbalance ratio of male and female in the field of poker, Hof agrees that the world of poker is more dominated by men but she is the least bothered about this. She is very cool with competing with the male gender as she started doing that very early while playing at male dominated sports such as billiards and skateboarding. According to her, she feels more comfortable with the male gender and she sometimes jokes about it, saying that it seems she was born in the wrong gender. She believes that irrespective of the number of males in a game, she can still hold her own.
All she has to do is to hone her skills and develop her poker strategy to be able to compete favorably with some of the best male players in the industry. She believes that even though she feels cool playing with male poker professional players, she always feels she has to be on her guard and focus on her game. One thing that gives Natalie Hof good vibes when playing at poker tables is because most of the professional German players she comes across on tour are very good friends of hers. According to her, German players work well together; they are very good at communicating with each other and they help one another with poker strategy advice. In addition to this, they motivate each other and work hard to achieve their goals.
When it comes to her favorite spots on European Poker Tour, Berlin comes first for Natalie. This is because, according to her, it is fun working with her team members. Apart from Berlin, she also loves Barcelona and has done deep run at European Poker Tour of the two destinations. She is a great friend of Pius Heinz, the winner of the World Series of Poker 2011 Main Event.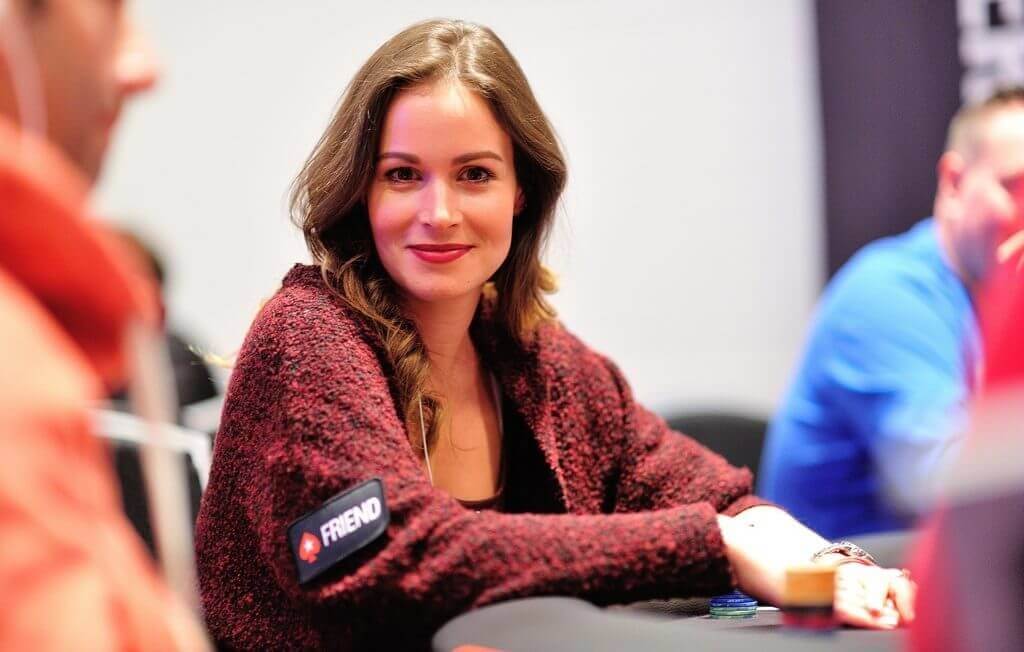 Natalie Hof Personal Life
Natalie is a native of Ostfriesland and lived for a long time in Vienna. She currently lives in Cologne. She is very active on social media and since the September of 2016, she has consistently uploaded various vlogs on her personal YouTube channel. She enrolled for her Master's degree at the Technical University of Dortmund in 2016 but she did not graduate before leaving the school. She started a relationship with Felipe Ramos, the Brazilian poker player in the July of 2018.  The lovebirds got engaged in October of 2018, so we can look forward to a wedding between the two anytime soon.
Before starting a relationship with Ramos, Natalie was in a relationship with Torsten Brinkmann, the 2001 European Poker Tour Grand Final runner up. Both of them met at Casino Osnabruck some years back and the two got into a relationship. Both were quite close and it seemed something serious would come out of the relationship. Both Natalie Hof and Torsen Brinkmann were usually on the European Poker Tour together most times, so they seemed to have a great relationship with no problem of distance between them. According to Natalie, Brinkmann had been a great help to her in her poker career as he was always giving her various poker advices to enhance her poker play. Unfortunately, things didn't work out well between the duo and Hof is currently engaged to Felipe Ramos.
Currently, she is a German ambassador for 888Poker. She loves hanging out with her friends and watching various series on Netflix. She also enjoys cooking and doing sports, most especially artistic gymnastics. She loves traveling the world. Natalie Hof has been very much involved in artistic gymnastics for the past ten years and it is interesting to know that very few people know this side of her. Natalie lives life to the full and doesn't believe in having regrets.
According to her, whatever happens in her life happens for a purpose and there is really no reason to regret it. For her, any decision she makes per time is the right decision so whether things work out the way she planned or not do not really weigh her down. When she fails at something, she picks up herself and move on with life. She loves people and her family and friends are the only things she cannot do without. Natalie favorite shows include Modern Family, Game of Thrones, and Lost. She adores Edinburgh and loves Scotland. According to her, if not for the consistent downpour in Edinburgh, she would not mind moving there permanently.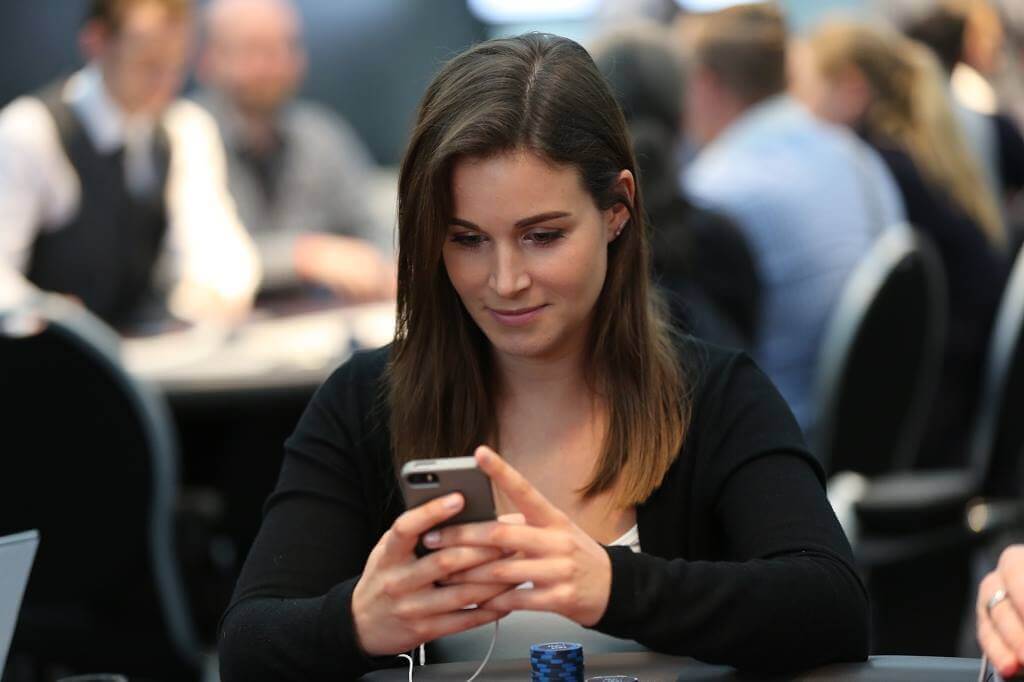 Conclusion
Natalie Hof is a professional poker player, a TV show presenter and an education theorist. She is a native of Osfriesland and currently lives in Cologne. She is engaged to Filipe Ramos and the couple has been together since July of 2018. Natalie is a professional poker player and a German presenter. Although she has not won any bracelet or title yet, it is believed that it is a matter of time. If she persists and keep lifting the bars, she definitely will receive the much desired bracelet and title. She has been in the poker world since 2006 and has made a couple of winnings so far. Natalie Hof net worth from live poker tournaments is placed at around $80,000 USD. Hof is a likeable person and very active on social media.