What is Strip Poker?
Strip poker is a variation of the conventional poker game where players at a table remove clothing item when they lose rounds. It is also regarded as a poker party game and any variant of poker game can be adapted into a strip format. However, it is essential to mention that the game is often played with simple variations that have a few betting rounds, such as five-card draw.
When it comes to gender, the game of strip poker is not restricted. It can be played by single-sex players or mixed-sex player. It is usually designed to add more fun to the gaming and increase the excitement in the atmosphere as players remove their clothing item. For some players, the game is intended to increase the sexual atmosphere at a table, even though the game in itself is seen as a non-sexual game. Strip poker follows many other adult or adolescent games at parties where other activities other than removing of cloths and playing of cards can be involved, such as 'Truth or Dare.'
It is also important to mention that the game can also be played by a single person through the online platform. There are many TV shows that have been adapted based on this game.
So, are you interested in playing but doesn't know what it entails? Or what the rules involved are? Here we share with you everything you need to know and how you can have so much fun playing the game.
Important Point on Strip Poker Game
Before we go ahead, let's establish a fact. Any variant of poker game can be used for strip poker. However, it is recommended that the game should be simple and with fewer betting rounds. In addition to the 5-Card Draw, Texas Hold'em game can also be used and these are even the most popular. Usually, the rules are more flexible than the other standard poker games. Even at this, it is still very helpful to have some easy and simple guidelines before the commencement of the game.
To ensure fairness, the number of clothing items that can be removed may be fixed per person. For instance, if players at a table decide to keep the game for longer hours, they might decide that five items is the practical amount of clothing to be removed for each game. Additionally, what counts for clothing and what doesn't should be agreed on from the on-set. For example, underwear and socks count as clothing items but ideally, glasses and jewelry shouldn't.
How to Play Strip Poker?
Generally, there are three ways of playing the game. These include quick, slow, and medium paced strip poker. Let's look at this in detail.
Quick Strip Poker
If you are playing the quick strip poker version, each of the players at the table would show their best five-card poker hand at the end of each gaming hand. The player that has the best hand is not required to take off any of his clothing items. However, every other player at the table has to take off one item of clothing. The game continues hence with all players revealing their hands at the end of each hand and every player, with the exception of the winner takes off a piece of clothing. The first player to get fully naked is termed the loser at the game. Essentially, this is the most common method of playing.
Slow
This version of strip poker is played like the standard poker with chips. However, players are allowed to bet a clothing item if they want to continue a hand. This version can take a while, especially if you are playing with good poker pros who know how they can drag chips off the other players. It might take a long while before any player gets remotely naked at this variant of the game.
Medium Paced
Here, only the player that has the worst hand at the end of a hand takes off a clothing item. Unlike the Quick method where only the winner doesn't take off a clothing item, in Medium Paced Strip Poker, only the player with the worst hand takes off a piece of clothing. One thing that the slow and medium paced has in common is that the first player to end up naked is the loser of the game.
Truth and Dare Method
In this variant of the game, players can make up for their lost chips by combining clothing items and Truth and Dare to salvage the situation.
How does this works?
At the end of a hand, the winner decides the specific Truth or Dares action that the losers have to act on in order to avoid removing a clothing item. For those that have bet on clothes, they can decide on the specific clothing item to take off. This mainly depends on the value of the hand in question. Now, it is important to mention that when an item of clothing has been taken off, it cannot be put on again by the player. If the player ends up completely naked, the only way they can keep playing at the table is to choose Truth or Dares.
In case you don't understand what Truth or Dare game is all about, let's quickly do a recap. If one of the players chooses 'Truth', they are required to answer a question truthfully. Well, this sounds simpler than it really is because the questions are sometimes embarrassing or quite intimate. If the player chooses 'Dare', they will be required to act on a challenge thrown by the winner. It is crucial that players ensure that the challenges are not too risky or plain stupid.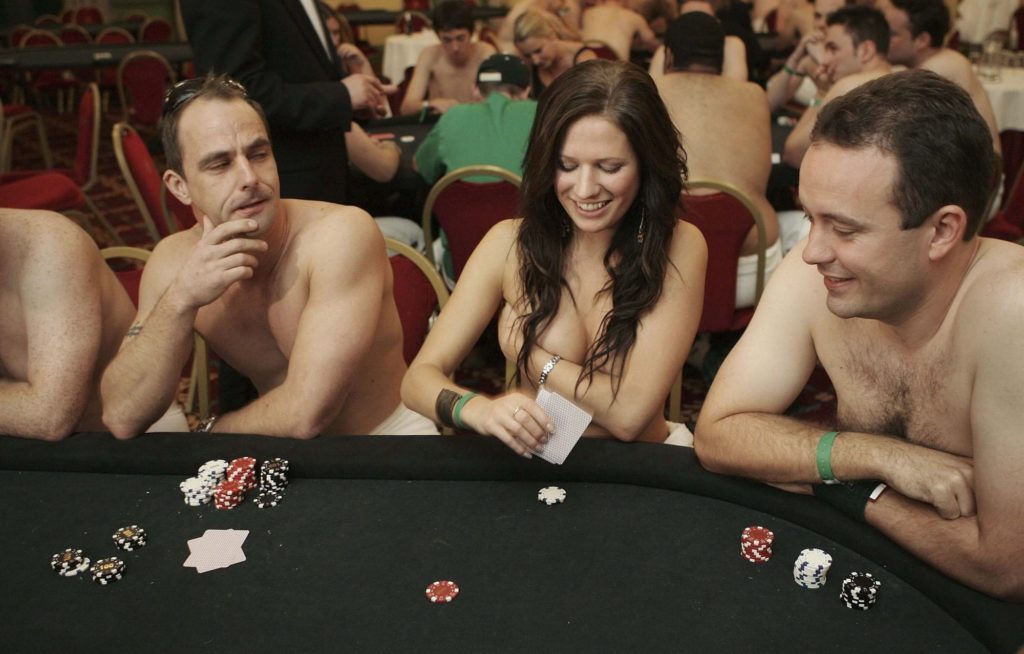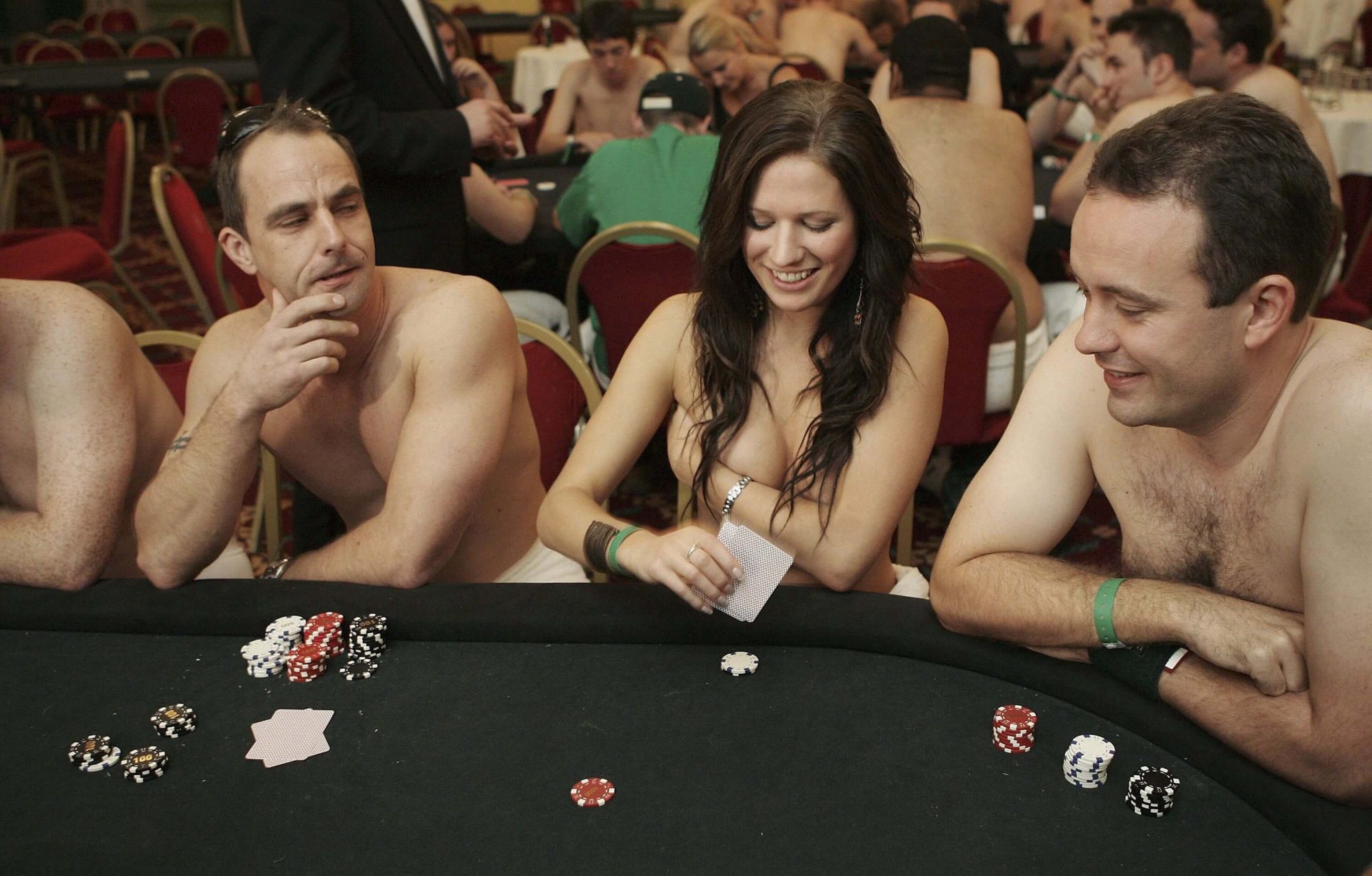 Tips for Playing Smart
It can be exciting and fun, depending on whom and who is engaged in the game. If you are not very daring, you might want to think twice about playing this game in public. Even if you are daring enough, you still need to be careful about getting involved in the game at public tables. However, if you don't mind getting naked in the full glare of everyone at the table, including observers, then you can go ahead and play the game anywhere you feel.
Let's look at a more private strip poker game and tips you can employ to make it exciting and fun. If you are planning to organize an event in the privacy of your home or a club with your better-half or a couple of daring friends, there are a couple of tips that will be of great help.
Take care of the Atmosphere and Ambience
Ambience is very important in this game. You should make it as private and cozy as possible. Make available low light, many comfy cushions and couch, some mood music, and a well arranged table. This will help players relax more and make them forget all about their self-consciousness.
Ensure the right Temperature in the Room
Depending on your location and the region of the world, you have to pay attention to the temperature in the room. Of course, no one would want to get butt naked in a freezing cold room. Have the room appropriately heated if it's a cold region. However, you don't have to turn it all the way up. No one wants to burn up either.
Make it as much fun as you can
Strip poker is not necessarily a serious game. It is all for the fun of it. So turn the process of removing a clothing item into an exhibition. You can be as creative as you can and let everyone have fun. You can choose to give the winner the special privilege of taking a piece of clothing off the loser. You may decide to take it a notch higher by allowing the winner take off the clothing item with their teeth instead of their hands. A point of caution though; you should not let things go out of hand and get carried away.
Wear Clean and Nice Underwear
Really, we don't need to emphasize this. Don't wear underwear that will embarrass you. You can turn it up a bit if you are playing with your partner and you want to heighten the sexual energy in the air.
When playing, there is a chance that the tension will be on the high. However, the game can be a great way to enjoy a night with your daring friends. Make up your mind to have fun regardless of the outcome of the game. Winning or losing, a game of strip poker is exciting all the way.
History of Strip Poker
When you think of strip poker, one of the things that come to mind is how in the world did people get round to playing strip poker in the first place. When did people begin to play this game and how far have they gone? It brings a lot of conjecture into the mind. You may begin to think of crazy nights in special or private clubs with different players of different sizes and shapes. If you are a very private person, you might also think of those crazy nights with you and your partner or with some close friends at a table. As a matter of fact, many people see strip poker as a kind of foreplay.
Irrespective of what comes to mind when you think of strip poker, you must know that it all started from somewhere. It didn't just come about in this century. The origin of strip poker dated back into the history of poker itself. It may be surprising for you to discover that the game is common in pop culture. As a matter of fact, it has been reported that a simple joke has led to the full running of strip poker at real tournaments with over a hundred poker players getting naked at tables.
Strip poker is one of the different variants of a poker game and it has been around for a very long time. In actual fact, it is a bit difficult to determine the exact time it came into being, just like its grand master, poker itself. Taking a look at the online platform, Wikipedia reported that strip poker started in New Orleans exactly the same time that poker did, in the 1830s. However, there is no way to validate this claim as poker itself is the outcome of a very long evolution with no agreement to its origin.
There are many people who opine that poker came into being from the tenth century in China. Some others are of the opinion that poker started with the 17th century Persia and some 18th century Europe. However, there is one thing that is very certain. Most of the classic poker games that are found in America came into being on board the steamboats of Mississippi River prior to defeating the Far West saloons.
It was around this time that strip poker came into existence. Many poker critics have argued that there are written evidences of the words, 'Strip Poker' from as early as 1916. At the period of the Great Depression, the phrase, 'mixed strip poker' is used to refer to strip poker that has men and women at the table instead of just men. In this variant of saloon gaming, saloon players that had no chips remaining could choose to continue playing at the table but with the risk of losing all their clothing items.
Due to the fact that these games were usually played at casinos that were more of brothels than the standard casinos, the game has earned its infamous reputation as a sort of erotic game. It is essential to point out that at the time the game started, it was not usually played in private. The games were being played at the regular poker tables at the casino. As a matter of fact, having players naked at the end of a poker game was as common as the use of tar and feathers as a form of punishment for cheaters at tables.
In today's gaming world, the use of tar and feathers has been taken away from the poker. In the same way, it has become a sort of party game that is engaged in at social gathering to heighten the fun and lighten the mood of players. It is now more of an interaction game and designed to help players get to know each other more intimately. Any variation of poker can be used for strip poker. However, Five-Card Draw and Texas Hold'em are the most common among players that engage in this variant of poker game.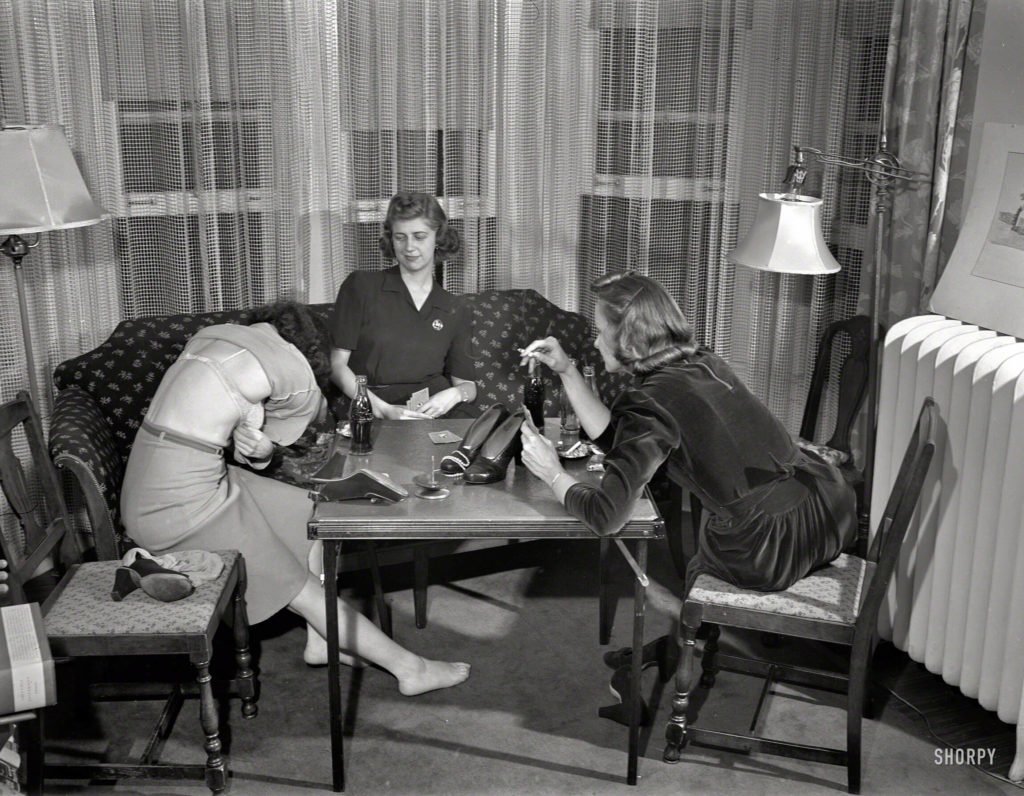 Strip Poker Video or Board Games
Strip poker is not played only at brick and mortal casinos. Today, you can also play through various online platforms as a board game or video game. You can have a designated game set with the different pre-made game versions that have been launched into the market. You can explore the online platform to check the different platforms where this game is available.
Now, if you are not very comfortable playing board game with real people, you can choose to play strip poker all by yourself with your gaming console. The implication of this is that when your virtual opponent loses at the game, they get naked. With this, you can have only your virtual opponents at the game get naked except you want to join in.
There are numerous game editors that have created both the official or unofficial versions of the game as far back as the 1980s. Game editors on platforms such as Atari, Amiga, Commodore, Apple II, and Nintendo NES have explored these games. In the real sense of the words, these games are the first set of erotic video games ever created.
Some of the options available to choose from when it comes to strip poker game include A Sizzling Game of Chance, created in 1982; Peek a Boo Poker, created in 1991, Strip Poker Professional, created in 1994, and the recently created Sexy Poker by Gameloft, which was created in 2004. You can explore any of these games and you can bet that the graphics on the games are quite impressive.
In addition to this, some men's magazines such as Hustler, Swank, and Playboy, have created their own strip poker game. They have it hosted on real money online poker platforms. However, none of these games has gained popularity over the years.
The Fusion of Strip Poker in the Pop Culture
Over the years, it is obvious that strip poker has stealthily creeped into the American pop culture. As a matter of fact, it is cropping up in unexpected areas of American pop culture, including white and black movies. For instance, in the year 1928, one of the most contentious movies ever products, The Road to Ruin, stood out as a point of reference to an early introduction of strip poker into the world of American pop culture. The film was made with Helen Foster and it went along the storyline of degenerated life of an uneducated woman. The storyline played along the usual scenes of drinking, smoking, sex before marriage, abortion, and prostitution. The movie features a strip poker game scene to highlight the drastic decline of the morality of the main character.
In the year 1932 when the satirical movie, The Dark Horse, was produced with Bette Davis, the strip poker game was used to shame the presidential candidates. Also in the year 1940, the movie, Mad Youth, features some teenagers who participated in some wild strip poker games in their group while their parents are playing bridge at the club. Interestingly, these parents were busy eulogizing their children's wholesome and perfect qualities.
In the 1950s, strip poker games began to gain more popularity within the borders of the United States. It became an integral part of what later became the sexual revolution. In the year 1971, Milos Forman created a movie, Taking Off, and utilized some unforgettable strip poker game scenes where adults are interrupted by their kids while in the middle of the game.
No doubt, there have been numerous television shows that have features strip poker game scenes. This ranges from Three's Company to Friends. Also in the 1990s, some erotic TV shows, such as Colpo Grosso and Tutti Frutti featured elements of strip poker games. As a matter of fact, these scenes appeared on Italian and German TVs. Over the years, these TV shows have advanced and one of the most popular shows that are explicitly devoted to strip poker is the Strip Poker Invitational. This show was broadcast in the United States on pay-per-view channel in the year 2005 and was hosted by Carmen Electra.
It is essential to mention that it was at this show that the young and talented poker player, Erica Schoenberg was discovered, and it was at this event he made his debut.
Has there ever been a Strip Poker Tournament?
Well, it might come as a shock, but the fact is that there had been some tournaments in the past. In the year 1999, there was a strip poker tournament organized by Naturist Association of Estonia. There were about 100 players in attendance and at the end of the event; the winner had only her socks on.
In the year 2006, something that started as an April Fool's kind of joke became real with the largest annual strip poker tournament ever, in the whole world. This event was organized by Paddy Power Entertainment Ltd., in Ireland. There was an online poll that was carried out which revealed that about 50% of poker players usually play poker naked when at home. Paddy Power began to toy with the idea of a strip poker tournament and made mention of it publicly in what seemed to be a joke.
The winner of the game was meant to receive a gold vine leaf that is marked with Paddy Power Poker in addition to an all-expense paid trip to Cayton Beach, England, which is one of the biggest naturist beaches in the whole of Europe. Interestingly, many players began to show interest and Paddy Poker decided to organize the strip poker tournament for real. The event tool play at London's Café Royale on the 20th of August, 2006 and it was named the World Strip Poker Championship – WSPC PaddyPower. The event had close to 200 players in attendance.
In addition to the standard rules of poker games, the list of clothing items that players are allowed to remover was also very stringent. Each of the players was to begin the game with five pairs of clothing arranged and delivered by the organizers. Each of the players also received a towel with which they had to sit and cover themselves when they got naked. The catch to this was that they could only be pronounced naked when the jury had seen that they were actually naked.
At the end of the event, a British freelance journalist, John Young, won the vine leaf trophy and about $16,000, in addition to an entry at the Irish Open.
What's the Strategy?
It is important to reiterate that the strategy involved is quite different from when poker is played with betting chips. In some sets of rules, players that fold prior to the flop don't have to remove their clothing. This means that a player that is uncomfortable about removing their clothing items or those that don't want to remove all their clothing can fold as often as they want or at every time prior to the flop. This is referred to as playing 'tight' pre flop strategy. With this strategy, a player may stay clothed all through the game by just folding their hands.
In strip poker, the maximum loss at a particular hand is usually one single item of clothing. In a standard betting scenario, any player that stays in the pot with a weak hand can lose many chips in one hand. With strip poker, however, the risk of remaining in a gaming hand is relatively reduced. This means players can decide to play hands with lower probabilities than what they would have done in a cash game.