Gus Hansen is a big name in the world of gambling, and in particular poker. With numerous titles and awards, along with a reputation for being a brilliant poker player, he is often spoken with reverence by professionals. His good looks which got him a place on the People magazine's list of the 50 Sexiest Men, only adds to the overall persona and charm of the poker genius.
Early Life
Gustav Jacobsen was born on the 13th of February 1974. He later became known as Gus Hansen. Originally hailing from near Copenhagen, Denmark, Hansen has now been all over the world bagging victories and glories as arguably the best poker player in the world.
How His Poker Career Started
Hansen's poker journey started in Santa Cruz's Card Room of the Ocean View. He was already an established backgammon player of world class standard, and a tennis champion, but later in 1997 he moved on to poker with immense success. Throughout his poker career, Hansen has taken big risks which have often paid off. If nothing else, they have made him extremely popular even among seasoned poker players. However, some of his critics are of the opinion that Hansen just might be too reckless and daring. Either way, one can't deny that Hansen's unconventional methods have proven to be successful to a great extent.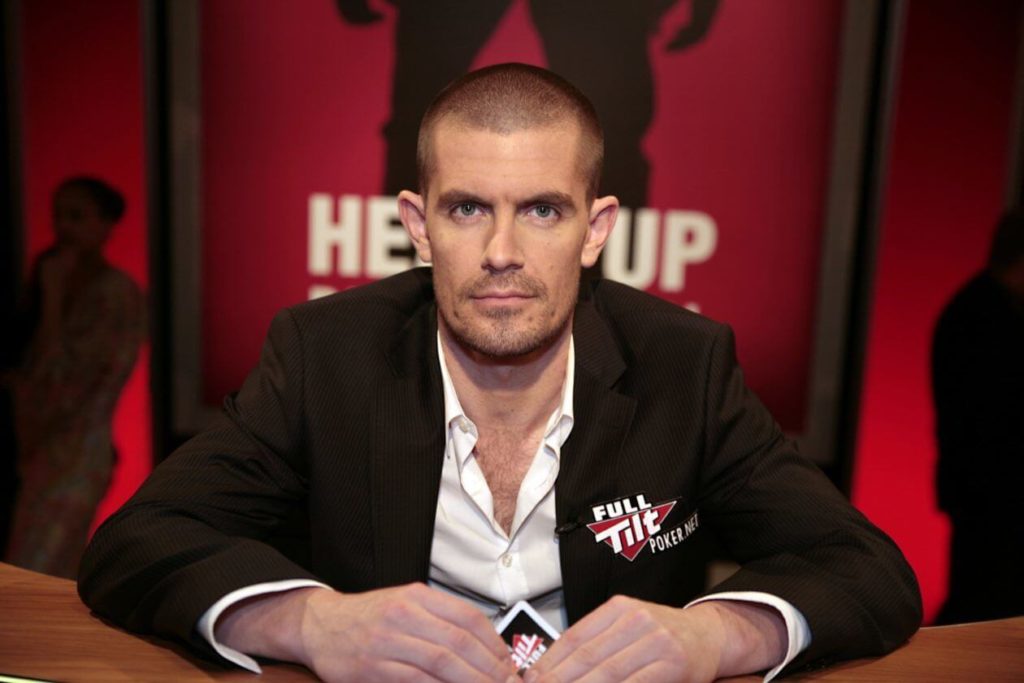 Tournaments, Awards, and Titles
Gus Hansen has managed to bag prizes, titles and glories throughout his poker career. These include being the first player who won the World Poker Tour open tournaments three times. Hansen also won the first edition of the World Poker Tour Bad Boys of Poker. Moreover, in 2004, he was included in the World Poker Tour Walk of Fame along with all the other big guns in the world of poker. In 2006, he won The London All Star Challenge which came with a cash prize of 102,000 USD. 
His other great successes were in the Poker Superstars Invitational Tournament, 2004 World Series of Poker, European Poker Tour, High Stake Poker, NBC's Poker After Dark, the main event of the Aussie Millions, No Limit Hold'em High Rollers Heads-up, and the Poker Million IX tournament. By 2017 he had accumulated total winnings of over 11,250,000 USD in live tournaments.
Reckless Brilliance
Gus Hansen is probably the only poker player who has managed to salvage the game of poker not only after going all-in on the very first round, but a blind all-in. This has happened repeatedly. Once it was during the Poker Superstars III event. He went all in even though he hadn't even seen his cards yet. A couple of rounds later, he repeated this strange strategy.
On top of superior skills and intuition, Gus Hanen is also blessed with some unbelievably good luck. This luck was on full display at the Main Event of the Former World Series where he was challenged by Chris Moneymaker with an ace and a 10. Hansen had a 10 and a 7 at the time. Lucky for him his next turn got him a 7!
Another incredibly lucky game he had was when he managed to tie a game despite having a tough hand of Q-J as opposed to the opponent's K-Q. Both players later ended up with straights to tie the game.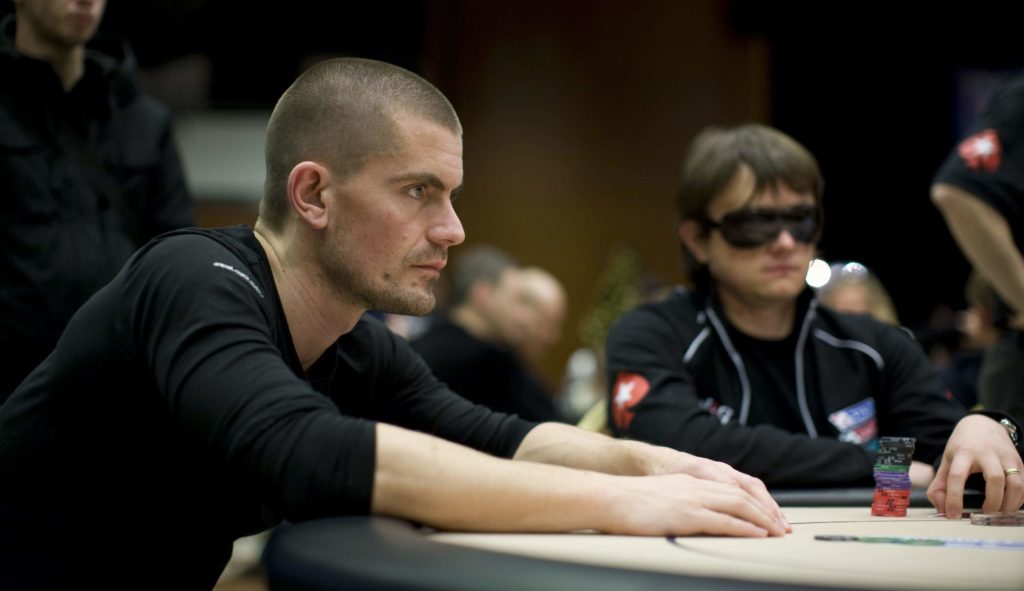 Gus Hansen's Poker Losses
In a game like poker, luck and hands don't always play out in your favour. This is true even for Gus Hansen. Despite his immense success, he also had to bear several big losses in poker. As a result, Hansen has been reported to have faced financial difficulties due to his losses in live cash games. Hansen admits to having lost approximately a million dollars in a couple of games at the Big Game held in Las Vegas' Bellagio Casino. In addition to this, he had lost nearly 21.7 million USD on Full Tilt Poker by March 2015.
Other Ventures
Even apart from poker, Hansen has a knack for analysing the odds and with his undeniably good luck, he has achieved successes in different areas of gambling. This is no surprise as he is a self-proclaimed professional gambler. He often places private on various athletic fixtures and professional sports including boxing.
He was also a part of the Full Tilt's original team and was the first ever brand ambassador.
His other business ventures include establishing an online poker site in 2003 by the name of PokerChamps.com. Hansen is not only a founding partner but also the in-house professional for the website, which were later sold in 2005 to Betfair, a British company. The sale earned Hansen and his team more than 100 million Danish kroner, which is approximately equal to 15,000,000 USD.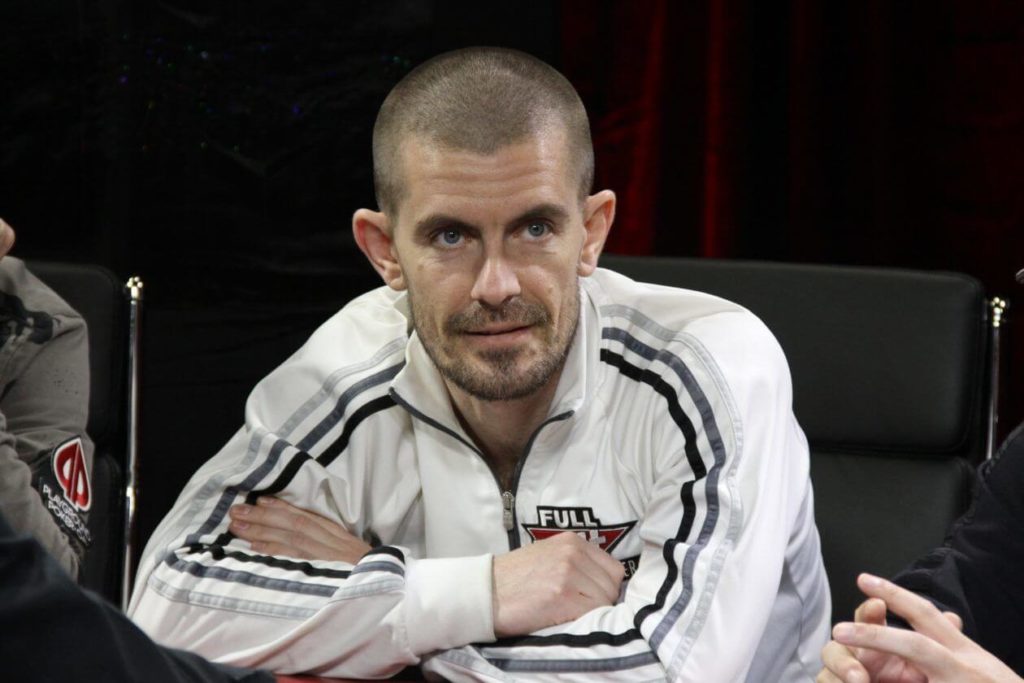 The instructional DVD series for poker named Going All In featured Gus Hansen in 2005. The DVD is titled Texas Hold 'Em Poker Advanced Strategies with Gus Hansen. After this, Hansen continued to impart his understanding and knowledge of the many intricacies involved in Poker to other players. His efforts to this end included launching a strategy website and a poker forum in 2007, named ThePlayr.com. On top of advice on the appropriate strategy to use in different scenarios and a place where people could find answers to their poker related queries, the website also included Hansen's personal blog and a 'Gus Tracker' which could be used to catch up on the news of all the tournaments that he was a part of or his other poker related news globally.
However, in 2008, Hansen sold his share and interest in this venture. In the same year, Gus Hansen took up the role of a commentator for the World Series of Backgammon. The following year i.e. in 2009, Hansen established the GusHansenTV which is a free, internet based channel containing everything related to poker.