If you are a poker enthusiast, then you have heard of this poker guru "Bryn Kenney". He is a young poker player who is not afraid of working hard to achieve his set goals. After being in the game for more than a decade, he has earned the art of professionalism and is not slowing down for anything. The enthusiasm and confidence he exudes take him from one tournament (which he emerges as the winner most of the time) to another.
Kenney used to participate in the online games up and until he crushed then and started focusing on tournaments. This was after Black Friday and ever since he has cashed 261 with 28 career titles. This places him 5th in the 2019 POY ranking with 5174 points. Bryn Kenney net worth sits at $55,748,855. This places him at the top as his score ranks him the best in the history of poker. It has seen him move to the first position in career tournament earnings. Justin Bonomo takes the second with over $45,014,707 and Daniel Negreanu the third with $41,857,384. Although the figures keep changing upon every tournament, Bryn Kenney takes the lead as the best. Let's look at Bryn.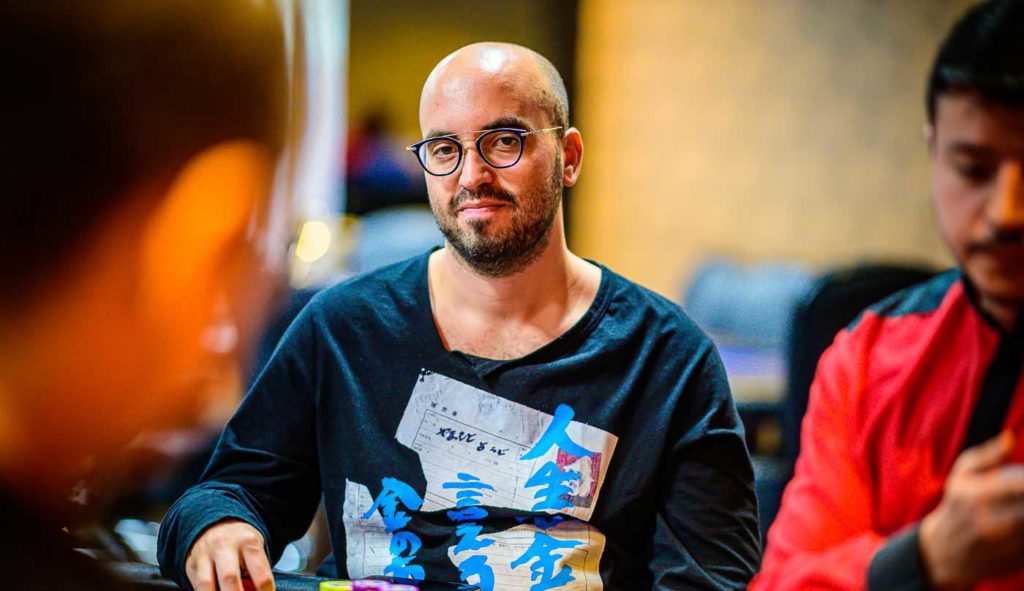 Who is Bryn Kenney?
Bryn Kenney is an American born regular in the super high roller circuit for more than a decade. He was born on November 1, 1986, and resides in Long Beach, New York. The Long Island native has kept his personal life quite a secret, but we managed to find a little about his mother, Carol, and his five siblings. He happens to be the eldest of the five children and proves to be quite a responsible young man. He takes care of his sister's law education and also pays his grandmother's rent. To Kenney, family is extremely important, and he puts it above everything.
Throughout his early life, Kenney had a passion for poker and participated in online games. This was unlike many children his age since he also acted and dressed differently. His mother did not oppose this behavior and in fact, she supported him through it all. The main reason she gave for that was that with the five children, it wasn't easy to attend to everyone's activities. Other parents began to question his behavior and concluded that Bryn has a problem. At this point, the mother felt concerned and since she was unfamiliar with the game, she didn't want to confront him. Her concerns led her to attend a Gamblers Anonymous meeting to find out what the game entailed.
To clear his parent's doubts, Bryn invited them to the European Poker Tour that was held in Barcelona. When they arrived in Barcelona, Bryn offered to give them a tour of the poker room and Carol was surprised how he knew every detail. It was clear to them that Bryn didn't have a problem and that he was a gambler. She was now confident to bash off those who thought her son had a problem. It is this passion that led him to become the best professional poker we have today. This has impacted Bryn Kenney net worth ever since he began.
Bryn Kenney is known for speaking his mind and many think he is different. People think he is so full of himself when he does what he does, but well, people talk, no matter what you do. When he was starting at 17 years, Bryn owned an online poker website. He created it under his mother's name since he was still not of age. Here, he would receive plenty of reactions and most of them were negative. The 33-year old's mother confessed to opening an anonymous account just to support her son. She defended him tooth and nail because unlike them, she saw potential.
At that point, he couldn't see any other thing apart from poker and this led him to drop out of college and began to pursue professional poker. He also hadn't known his fate in poker playing since he had not won a single game yet. It was pure luck that he found success at an early stage and increased his bankroll. This gave him too much confidence that he began playing in the highest stakes games. This then significantly contributed to Bryn Kenney net worth. Basically, his early life to date, Bryn Kenney has always focused on poker and this makes him quite a professional.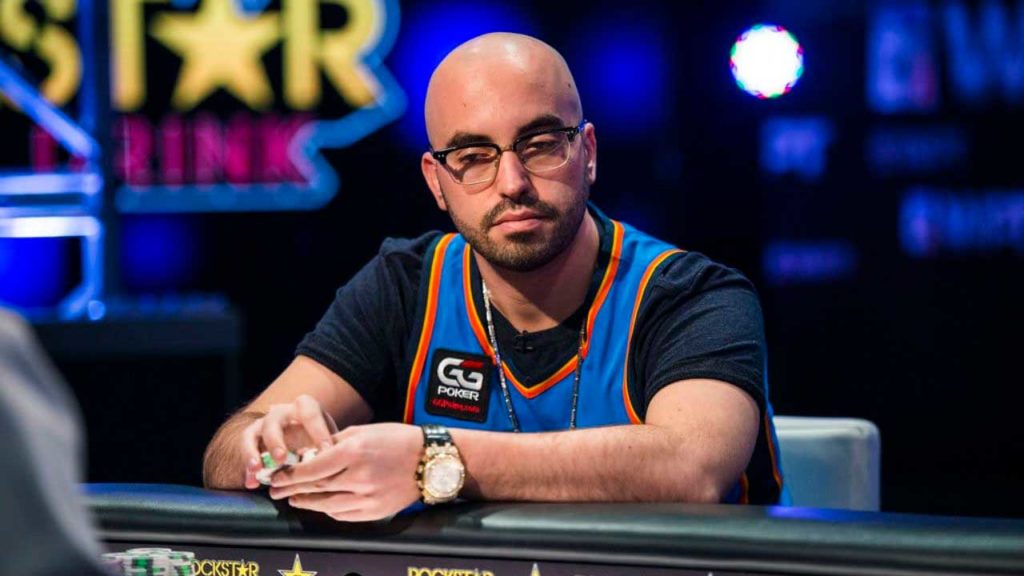 Bryn Kenney's Gleaming Career
As mentioned above, Kenney grew up as a different kind of child. Many questioned his behavior and actions to a point he was thought to have a problem. What's more, he made very few friends but the bond created was tighter. As he was growing up, different things excited him. His passion was Magic: The Gathering as a youngster. This was a card game that was played by over 12 million folks worldwide. It was then that he discovered he had a photographic memory as he could recollect every single baseball card including the details he had ever encountered before. He used this ability to crush Magic the gathering tournaments when he was still a teenager.
Kenney Bryn began playing six-max-sit-n-gos with his mates in his grandmother's backyard. That used to cost $20 per piece. After creating an online account under his mother's name, he began playing online poker. When he turned 18, he created his account that he has today. He recalled that he used to stay up all night playing exercising poor eating habits. He continued like this for quite some time until he got older. This resulted in him playing participating in the live poker tournaments.
Bryn said that his mother played a great role in developing his memory skills at an earlier stage. He further recalled his mum told him that at 18 months, she would show him baseball cards and he remembered 60 players before he could read. This did a lot in shaping the 33-year old poker's brain and that is why he has that kind of memory to date.
Not long enough, he started focusing all his attention to poker and garnered remarkable results. Since he was a regular in the biggest poker tournaments online, he achieved much respect and branded a high roller. Most people, especially the British refer to him as a Marmite character since you can either love or hate this 33-year-old poker player. There are no in-betweens with him. To date, Kenney doesn't care about what other people think of him as poker has taken up all his attention. This has slowly built his character and everyone who has encountered him knows not to rub him up the wrong way.
While still operating in the online poker, Kenney started being a little too extravagant where he flashed some of his earnings through expensive purchases. There was this time when he put on a large diamond-studded dollar pendant and attended the live poker events. He also had on lavish sports watches that were purported to cost around $100,000. Apart from that, Bryn had crazy poker skills that he showcased and won plenty of times. Aside from exceeding in his poker games, Kenney is known to provide unbiased responses whenever he faces dividing questions. For those who love him, they enjoy his nuggets of wisdom in the poker world and how he candidly answers the difficult questions. This somehow played a role in Bryn Kenney net worth.
Bryn Kenney is feared among his opponents for his aggressive nature in how he employs his psychological style to play in the tournaments. This has led him to play against and recognized by the very best in the poker world. He understands that his opponents have mastered the art of the maths and can use it against him. Knowing this, Bryn employs the information to his advantage and stops them in their tracks by using the bets he knows they are afraid of. This causes his opponents to reevaluate everything they know and this always works to his advantage. The process has seen him rise to greater heights on the road to success in the poker world.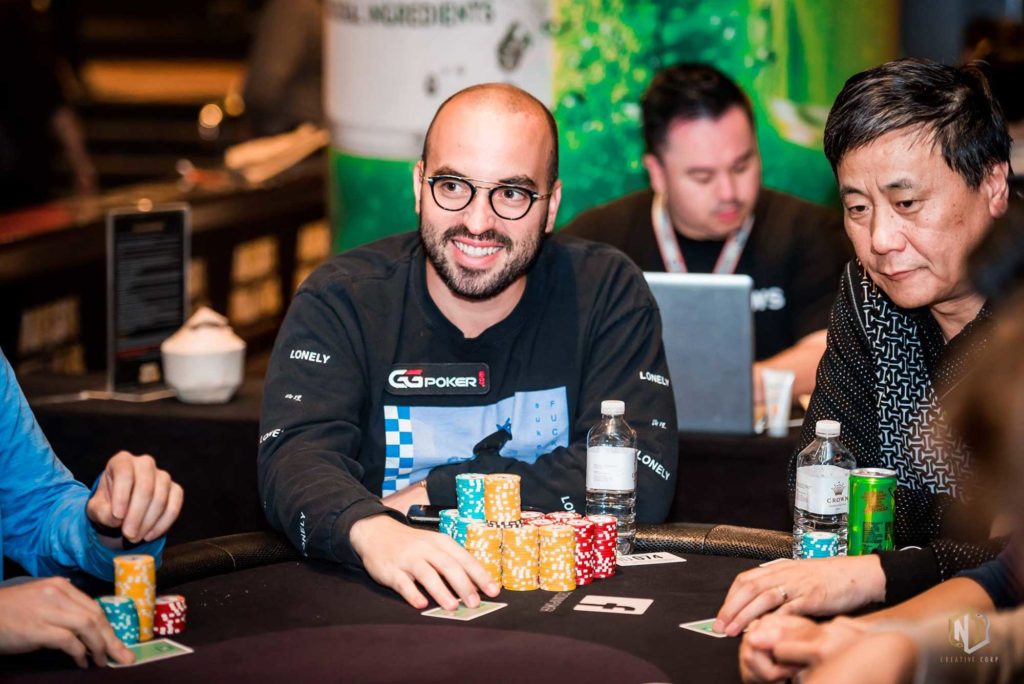 Bryn Kenney's career turning point
When he was persuaded by his mother to enroll in college, he did so but quit shortly after his enrollment. He said that school was not for him and decided to focus all his attention and energy on playing poker. He made the leap to playing poker full time and this increased his focus on the online website. It wasn't long before he began playing some of the highest stakes games that led to an increase in his bankroll.
When he turned 20, he met with a guy that goes by Monkey 101- Zack Stewart in the Bahamas. Kenney was playing in plenty of head-up $5000 sit-n-gos online with the guy and that day he ended up losing all his money online. Zack Stewart then invited him out to LA to play at the Commerce and was offered a stake. He made about $40,000 in a matter of three days. That was until he found some cash to play on his own and started real gambling. He claimed his share and began playing $20-$40 No-Limit Hold'em. From then onwards and for the next 40 days there, he didn't lose even once.
At the end of the run, Bryn was playing the biggest game in the casino. It was at this juncture Kenney got his turning point in his poker career. He is grateful to Stewart for giving him the chance to redeem himself after losing everything online. Bryn learned an important poker lesson.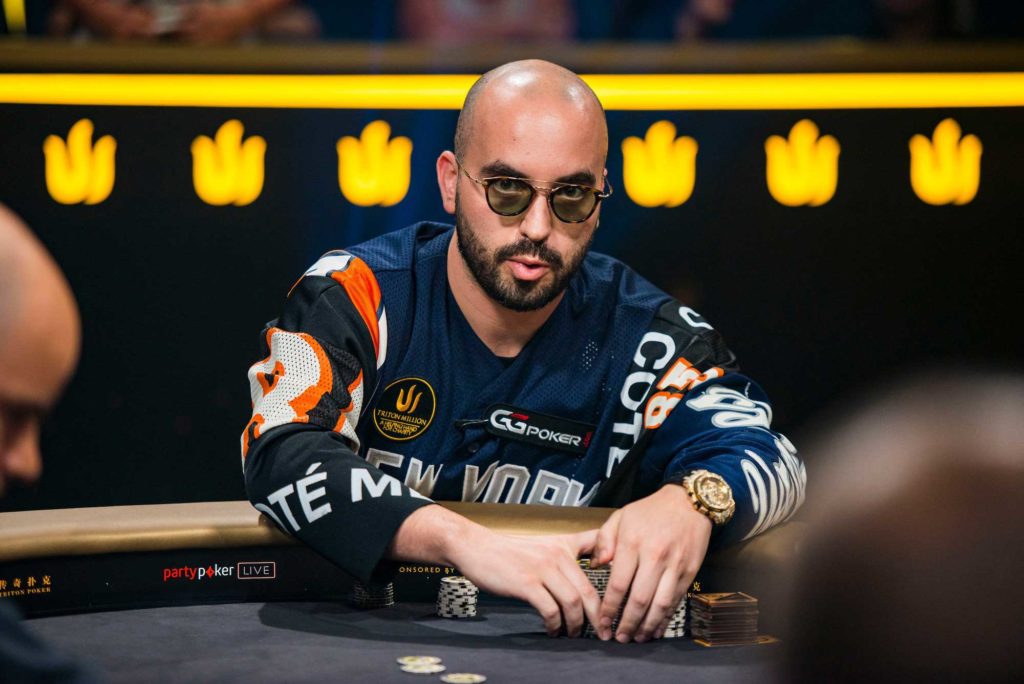 Bryn Kenney's Live Poker Record
According to Kenney's Hendon Mob profile, the first recorded cash was about 12 years ago in May 2007. He was then 21 years old and attained the second position out of 184 entries in the $1,070 buy-in event held at the Turning Stone Resort & Casino in Verona. At this event, he ended up earning $34,446. As you can see, he was quite young and this gave him great confidence. Ever since then, he has built his poker confidence and he is now the first in the top 10 All-time money List.
In 2010 during the World Series of Poker (WSOP), Kenney had his first six-figure prize. That was three years later where he attained the eighth place in the $25,000 No-Limit Hold'em Six-Handed event. It was then that he earned $141,168, making his first six-figure prize. A few days later, this record was surpassed by Kenney in the World Series of Poker Main Event. He did his best and finished the 28th place which he earned a total worth of $255,242. Not only did the earnings increase Bryn Kenney net worth, but they also earned him a great reputation among other poker players.
With his frequency in the Poker events, Kenney became a regular figure on the European Poker Tour and in high buy-in events all over the globe. In January 2011, he started with a clean $643,000 score which made his great entrance to the year. This was Bryn's reward for attaining the third position in the $100,500 Super High Roller held at the PokerStars Caribbean Adventure (PCA).
When Black Friday hit a few months later, Bryn started playing on live tournaments circuit regularly. Later in the year, he tabled the final Bellagio Cup main event and won the European Poker Tour side event. He also made ten other final tables in 2012 and this was mainly in Europe. He won $229,900 at the PCA yet again. There was a side event hosted at the Master Classics of poker which he participated in and won $141,055 in November 2013.
It was in 2014 when Kenney began taking the poker tournament world by storm with all his winnings and earnings. During the World Series of Poker, he finished fourth in the $5,000 in the six-max event that earned him $161,297. In the $1,500 stud event, Bryn finished 5th and earned $25,206. It was during the third final table of Series in the $1,500 10-game mix event that the Long Island native emerged at the top. He ended up winning $153,220 and earned his career gold bracelet. That day there was a field of 445 entries and he came up leading. At the table, he was the most accomplished poker player with over 3.3 million dollars in his career tournament earnings.
Bryn had garnered broad experience playing high stakes mixed cash games. So, he dedicated the tournament and his first bracelet to his friend, Ryan Young, who had died two years earlier. He earned the chip leader title in the early hours of the day and relinquished it six hours later after topping the whole field. That day, nine players were preparing for the 3-day battle of the $1,500 Ten Game Mix. They included Jan Suchanek, Bryn Kenney, Andrey Zaichenko, Randy Ohel, Fabio Coppola, Daniel Zack, Michael Mixer, Haresh Thaker, and David Blatte.
After winning, Kenney's entourage congratulated him and he maintained a huge curve on his lips the whole time. Kenney's sister was turning twenty one and she had come to celebrate her birthday with him. He also said that she had completed and passed another semester and she brought all the luck of his winning. This continued to contribute to Bryn Kenney net worth. The final table payouts were as follows.
| | | |
| --- | --- | --- |
| Name of Player | Position | Prize |
| Bryn Kenney | 1 | $153,220 |
| Jan Suchanek | 2 | $94,618 |
| Fabio Coppola | 3 | $61,396 |
| Daniel Zack | 4 | $40,550 |
| Andrey Zaichenko | 5 | $27,033 |
| Randy Ohel | 6 | $18,923 |
| Michael Mixer | 7 | $13,576 |
| Haresh Thaker | 8 | $13,576 |
| David Blatte | 9 | $10,152 |
| Stuart Rutter | 10 | $10,152 |
Bryn Kenney's First 7-figure score
All this time Bryn Kenney used to bag six-figures and below during the tournaments he participated in. After his last 2011 six-figure prize, it took him like five more years for him to get his first seven-figure prize. During that tournament, he finished the third. Kenney, as mentioned earlier, was a big name in the world of poker and was respected and feared in equal measure. He took the victory in the $100,000 Super High Roller 8-handed event held at the 2016 PokerStars Caribbean Adventure.
The victory got Kenney walking away with $1,687,800. This was one of the biggest poker tournaments that Kenney participated in and gave him the chance to achieve this victory. He defeated a stacked field of 58 entries. This included Joe McKeehen, the winner in the World Series of Poker Main Event. The victory added to his bankroll and was now playing at $8.3 million on live tournament earnings. He also moved up to the 54th in the all-time money list. He was extremely happy with this particular winning as he always placed second or third in the Super High Roller wins. Kenney showed all his excitement while lifting his trophy.
Later that year in November 2016, he was the runner's up in a Triton Poker Super High Roller Series event held in the Philippines. This victory got him banking a clean $1,401,694. This was yet another million and above score that he earned in the same year. The winnings greatly contributed to Bryn Kenney net worth. He continued with this pace which not long after his winning, he achieved another victory. This was at the PokerStars Caribbean Adventure in 2017 where he won the $1,946,911 prize. This was at the €100,000 Super High Roller 8-Max event at PokerStars Championship in 2017. This was presented by Monte-Carlo Casino.
This winning brought about Kenney's biggest cash which took him a whole two years to cash some more. In March 2019, Kenney finished second in Triton Poker Super High Roller Series in Jeju, South Korea. This time, he didn't earn the usual 1 million-plus prize, it was a massive $3,062,513. This tournament attracted a total of 48 entries with 16 reentries which generated $11,491,541 prize pool. That day, six players ended up banking at least $1 million. The one who placed the first position was Timothy Adams from Canada who cashed $3,536,550 prize. Kenney was so close to winning until Adams provided a higher full house than his. After the hand, he was heard saying that it was the nastiest run-out he'd ever seen.
Whether you hate or love him, Bryn Kenney net worth keeps increasing with his great winnings. His tremendous results prove that Bryn is one of the best poker players in all his live tournaments. In the last 13 years of poker playing, Kenney has won over $1.19 million in seven years and has recorded 7, seven-figure scores. As of now, he holds an eight-figure prize. He has had 178 cashes and 65 of those are more than $100,000 and has a WSOP bracelet as well. It is without a doubt that Kenney is the best professional poker player and thrives for the first position and also intends to keep it that way.
Bryn Kenney net worth is a lot more as we speak and shoots with every victory he brings home. All Bryn Kenney's Top ten Live Poker Tournament Results are summarized in the table below. This is to make it easy for you to keep track of the 33-year old poker player. These are his results to date.
| | | | | |
| --- | --- | --- | --- | --- |
|   | Tournament | Date | Position | Winning Prize (USD) |
| 1. | HK1,000,000 Triton Super High Roller Series Montenegro Main Event | Jan. 2016 | 1st | $1,687,800 |
| 2. | HK$500,000 Triton Super High Roller Series Philippines Main Event | Nov. 2016 | 2nd | $1,431,376 |
| 3. | $50,000 No Limit Hold'em at PCA | Jan. 2017 | 1st | $969,075 |
| 4. | €100,000 Super High Roller 8-Max event | Apr. 2017 | 1st | $1,946,911 |
| 5. | $50,000 Poker Masters | Sept. 2017 | 1st | $960,000 |
| 6. | HK$2,000,000 Super High Roller Bowl Macau | Mar. 2018 | 5th | $1,484,024 |
| 7. | HK$2,000,000 Triton Super High Roller Series Jeju Main Event | Mar. 2019 | 2nd | $3,062,513 |
| 8. | HK$1,000,000 Triton Super High Roller Series Montenegro Main Event | May 2019 | 1st | $2,713,859 |
| 9. | HK$500,000 Triton Super High Roller Series Montenegro NHLE 6-Handed | May 2019 | 1st | $1,431,376 |
| 10. | €1,050,000 Triton Million | Aug 2019 | 2nd | $20,563,324 |
Bryn Kenney during the Triton Million for charity
When you hear Bryn Kenney, the first thing that comes to mind is how a big star he is in the Poker world. The Triton Million for Charity was an event that happened as part of the Triton Super High Roller Series held in London. This event had its record set for the largest buy-in event in the history of poker. It was set at £1 million (which is an equivalent of about $1,216,400).
This tournament was only for those invited and professionals but also allowed non-professional folks that were willing to stake fat sums of cash. What's more, the not-so-professional poker players were allowed one invite for one professional player to the tournament. Both the professional and amateurs were separated during the first six levels. Shortly after, the fields were combined and the tournament went on as normal.
At the final table, there was a stacked field of both proletarians and experts including Dan Smith who took the third place, Stephen Chidwick the fourth, Vivek Rajkumar fifth and Bill Perkins the sixth. During this event, Kenney took to Twitter that he had taken a bigger piece from his net worth compared to the rest of the members in the field. He went ahead to cross book himself vs. various other players for the win to increase Bryn Kenney net worth. As of now, Bryn's score tops in poker history and has moved to the first position.
Bryn Kenney's Road to taking the number 1 spot
It has always been Kenney's dream to become top of the all-time money list in poker. During an interview that was conducted on him in 2018, Bryn confessed and made his goal clear. He said that it has been his goal for quite some time and he wants it realized sooner. He also said that he wasn't going to take his foot off the gas until he makes it to the No. 1 all-time winner list. Kenney said that it would take him probably two years or less.
Whatever Kenney was saying were just predictions and surprisingly, they were spot on. At the beginning of the year, he started with under 30,000,000 in career cashes. However, he has made $28,890,525 in live tournaments in less than six months. These earnings would put him on the 11th rank which is even greater than Antonio Esfandiari who so far has a net worth of $27,810,801. The cash record-setting of Kenney marks his 5th score of the year which is worth more than $900,000 and also his 7th final table.
At the beginning of 2019, he began with victory in the Aussie Millions $10,000+ $600 Main Event. This earned him $914,617. He then followed up the victory with various performances in the Triton High Roller series stops. He earned $499,560 and took the fourth position in the HK $500,000 6-max event. All these have greatly impacted and raised Bryn Kenney net worth and he intends to keep the numbers rising.
Conclusion
It is without a doubt that Bryn Kenney is a professional poker player that is made for greatness. He is known to offer unbiased opinions regardless of whether you like him or don't. He has an elite-level skill and keeps going for the ultra-high stakes' tournaments. Bryn Kenney net worth ranks the top as we speak. We hope that he maintains the top spot for longer.