All you need to know about the Legendary Sports Bettor: Billy Walters
If you have been in the world of sports betting for a few days, you definitely would have heard of the name, Billy Walters. No doubt, Walters is a legend in the sports betting community. He has made a whole $400,000 on one hole of golf and over a million USD in a single round. He has also won a whopping $3.5 million USD on a single Super Bowl bet. Billy is indeed a force in the world of sports betting. Bookmakers are very familiar with him and tremble at his sight. Interestingly, people don't really know Billy Walters by sight because he never set his foot in a casino. Although he doesn't step into casinos to play games, Billy Walters net worth is something that will make his peers green with envy. So, who is Billy Walters? How long has he been in the world of sports betting? How has he fared in the industry? These and many questions are what we will answer in this article. Read on to learn more about this sports betting legend of all times.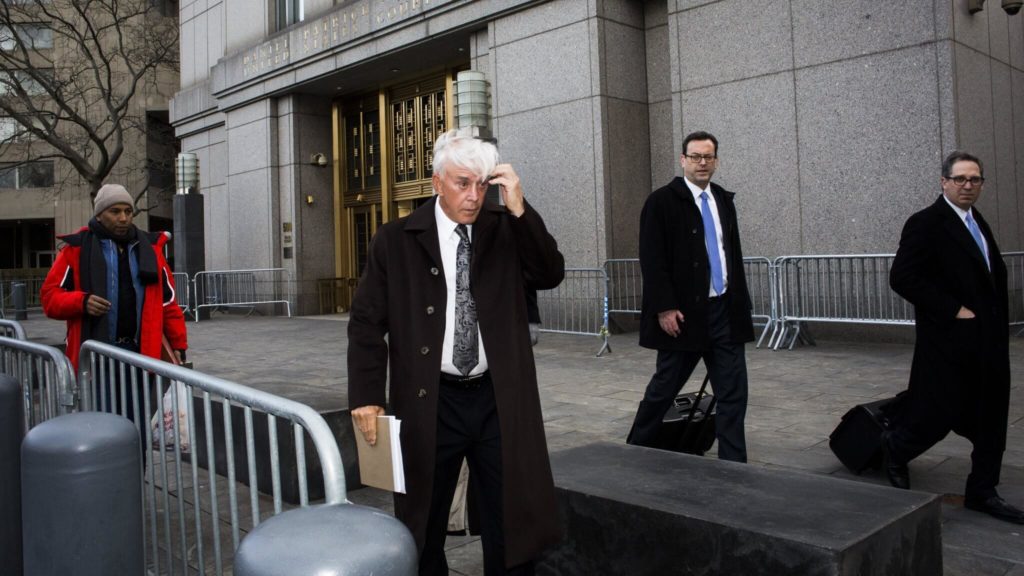 Who is Billy Walters?
Everyone calls him Billy Walters but he calls himself the infamous Kentucky Hillbilly. He is a gambler from an early age and probably the most feared and richest sports betting legend in the whole of history. He has once said that if you are committed to being a pro gambler and wants to be the best in your field, you must be willing to spend every of your waking minute figuring out how to beat competitors at the game. And that was exactly what Billy has done. He has mastered the game and had become a master at of sports betting. Billy Walters net worth is a testament to the fact that he really knows what he is doing.
Billy Walters was born on 15th of July, 1946. He is an American professional gambler who is widely known as one of the most successful sports betting gamblers in the whole of Las Vegas. He has had a winning streak since he stepped into the industry and this winning has lasted for more than thirty years. Walters is known for his dexterity at the game of roulette as well as sports betting. In the year 2017, Billy was convicted of insider trading after he used non-public information from a board member of Dean Foods, Thomas C. Davis. He was fined the sum of $10 million USD and sentenced to five years in prison.
Billy lived his early childhood in Munfordville, Kentucky, a tiny town of about 1,600 residents that is about one hour south of Fort Knox. Walters' father was a professional poker player and his mum was an alcoholic, who was rarely around to take care of the family. Walters and his siblings lived with their grandmother and were raised by her. It seemed gambling runs in the family as his uncle was also a professional gambler. Billy Walters was surrounded by gamblers, so it wasn't such a surprise that he turned out to be a successful gambler himself.
Walters ventured into the world of gambling for the first time at the age of nine. He had been working at a paper route for a while and at the early age of nine, he took all the money he earned and went ahead to bet a store owner on the ground that the Yankees would win against the Dodgers during the 1955 World Series. This was his first sports betting adventure and his first loss too. The Dodgers ended up winning at the game and Billy had to give up his bankroll that took him like forever to save. Interestingly, this loss didn't deter him from pursuing his gambling interest. As a matter of fact, the experienced ignited the fire in him to become a gambling legend. Of course, Walters was not always winning at games. He has had his shares of large losses at games. He has lost money severally and had also lost his house to gambling. All these had put a serious strain on his relationships, but all these have never stopped Walters from pursuing his passion in sports betting.
Billy has once narrated his experiences after gambling where he lost his home. He had gone back home to inform his then second wife that he had lost the house they were living to gambling and they might have to move as soon as possible. Although they did not move from the house but it took him a total of eighteen months to pay off the appropriate mortgage on the house. Now, this was not the first time he would come home after he lost his home and definitely not the last. According to Walters, he had returned home at least fifteen times to tell some similar stories of how he lost his home and basically everything. Well, not everyone could take the uncertainty and unpredictability from a man. It was not a surprise therefore when his second wife left him after a series of losses.
Walters has not always been a successful gambler. As a matter of fact, up till late 1982, he was a losing gambler. He lost a total of $25,000 USD by the time he reached the age of 22. By the age of 25, he had already lost $50,000. In 1982, he lost his home from pitching nickels. He lost everything he had to his name up till fifteen times, including his two wives. Even at that, his father was not able to convince him to give up on gambling and take up a steady job.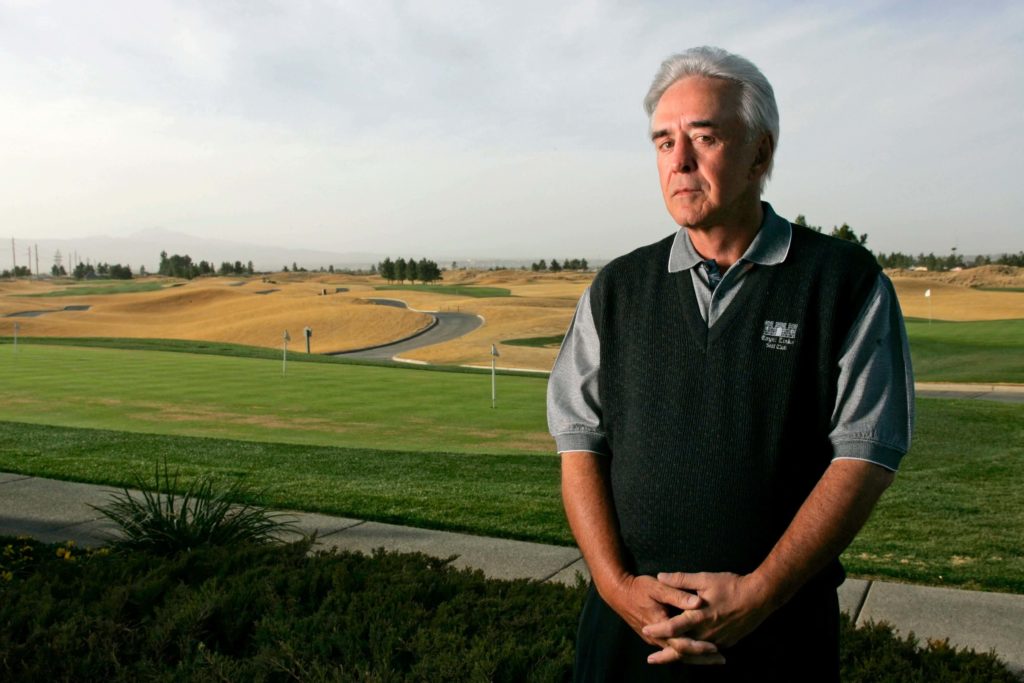 The Turning Tide for Billy Walters
It wasn't long after his second wife left him due to his excessive gambling that Walters started his own car dealership business in the year 1982. In addition to running a car dealership business, he also began to operate his own bookmaking services. It is important to mention that this activity is a crime within the jurisdiction of Kentucky. Walters was caught at some point and he had to pay a fine of $1,000 USD. After paying the fine, he made up his mind to relocate to somewhere else where gambling is allowed. With this decision, he left Kentucky and moved to Las Vegas. Las Vegas is indeed the perfect destination for legal gambling.
Although he faced a series of setbacks, Walters move to Las Vegas became the channel to starting his own sports betting organization. This organization would lead to his earning millions each year and the most sought-after title of the richest sports gambler in the history of gambling. Billy Walters net worth also took a drastic turn for the better at his move to Las Vegas. Although he would never come out and reveal his success secrets, there is no doubt that Billy is doing something right all the same; something worth learning a great deal about. According to various speculations, Walters cannot really take the daring step to reveal his success secrets as this could cost him many millions of dollars as well as land him in additional legal problems in addition to what he is already involved in.
However, while he was giving his 60 minutes interview, he slightly gave a tiny insight into how he has been making so much money through sports betting. He has a business that is created to provide big sports betting. The name of the business is ACME Group Trading. He is not very much involved in the betting. Even though he is a legend in the industry, many sportsbooks would not want to take his action. This is simply because Billy's reputation goes ahead of him at every point.
Instead of engaging in his betting business, he utilizes 'beards' or 'runners' to generate bets for him. It is essential to mention at this point that the use of 'beards' or 'runners' to make bets is illegal. His runners and beards are sometimes celebrities while others are just random guys on the road. Although it has been proven to be true but the report has it that celebrities such as actors Bruce Willis and Ashton Kutcher, and boxer, Floyd Mayweather, all have at one point or the other made bets on behalf of Billy. Walters has been reported to control all these activities from his home. He utilizes different computer screens to evaluate available data as well as the betting odds.
He acquires all the information he needs from analysts. These are people that are quite knowledgeable about basically everything including, sports, teams, injuries, weather, and many other things that he could utilize to place educated and informed bet. Billy uses the information he gathers as well as the data available from Sportsbooks. He then transfers his bets to his beards utilizing the code names. These people then go ahead to place the bets for him. The information he gets and the bets he makes are almost always accurate to the point that many have accused him of using insider information to place his bets. Now, the use of insider information to place bets is actually not illegal in the world of sports betting.
While speaking on this issue, the author of Larceny Games: Sports Gambling, Game Fixing and FBI, Brian Tuohy, mentioned that Walters has a lot of close connections with numerous big shot college coaches for his various bets to be legitimate. According to him, Walters is receiving insider information from the guys at the helm of affairs without any doubt, so it is practically impossible for his bets to be absolutely legitimate.
Walters makes an average of $2 million USD in bets per day. During his sixty minutes interview, he made a total of $1.4 million USD in bets within the duration of the interview. According to a report, he makes about $15 million USD each year from sports betting. He has also had many winning streaks that span a period of more than 30 years. The year 2013 was the first year ever that Billy would record a loss. With the numerous winnings, Billy Walters net worth has continued to grow exponentially year in, year out.
Billy has made so much money to the point that when any betting is not working in his favor, he would go ahead to bet on the other side in order to push them to exactly the place he wants them to be. Of course, not many gamblers can do this. This is what only real money could buy. Yes, the money could buy anything for Billy Walters. However, the same money also drew unnecessary attention from the mobsters, IRS, and feds.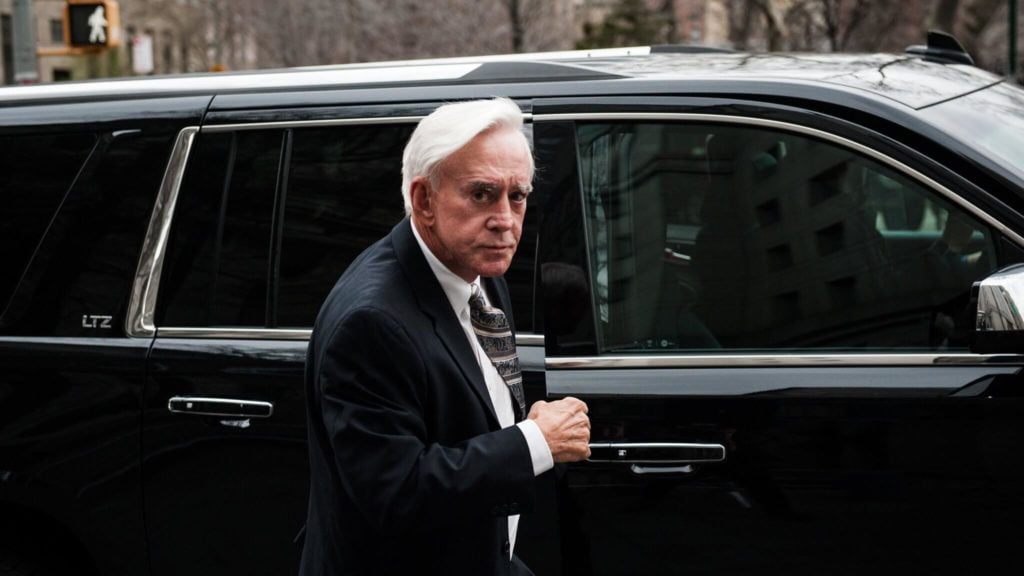 Billy Walters Gambling Career
Having lost so much in his 20s to his early 30s, the tides changed in his favor from his mid to late 30s. In the year 1986, he was at the roulette tables when he made a request for a freeze-out for the sum of $2 million USD at Caesars Atlantic City. Prior to this period, he has lost about $1 million USD at least two times at the blackjack tables at Las Vegas. Upon his request at Caesars Atlantic City, he was denied. He didn't stop there. He left the tables with his proposition and moved to the Atlantic Club Casino Hotel, known as the Golden Nugget back then. His proposition was accepted at this casino platform and this seemed to be the turning point for him and also marked the turning point in Billy Walters net worth.
Billy and his partner in gambling gave $2 million USD at the Atlantic Club Casino Hotel and the pair discovered a wheel bias and gambled on 7-10-20-27-36 at the game. At the end of 38 hours of playing, the duo won a huge $3.8 million USD. This beat the previous record of $1.28 million USD, which was held by Richard W. Jarecki at San Remo Casino, Monte Carlo in the year 1971. About three years after this, his famous 'Syndicate' won a total of $400,000 at one of the casinos in Las Vegas in addition to another $610,000 at the Claridge Casino, Atlantic City.
In the 80s, Billy partnered with the Computer Group. This is a company that uses computer analysis to evaluate the outcomes of sports. Within a period of thirty-nine years, Billy Walters had only experienced a single loss and he has had a thirty-year winning streak. No doubt, he has concluded some games in red for a few months. However, he always ends the year in black, irrespective of how bad the early or middle part of the year has been.
He has placed a bet on college football and basketball, NFL. He has also won a total of $3.5 million USD at Super Bowl XLIV. This was after he placed a bet on New Orleans Saints. Because of his reputation, many bookmarkers are wary of him. As a result of this, he regularly uses 'runners' to place his bets, which means the bookmakers would not be aware of the game source. In the year 2007, Billy placed a bet on the University of Southern California winning against the University of Michigan. They did win the game and Walters walked away with the sum of $2.2 million USD. Also, in the year 2011, he asserted that he could earn between $50 million and $60 million within a year. Billy Walters has been accused by Nevada Attorney General's office four different times and at every point, each of the charges against him were dropped.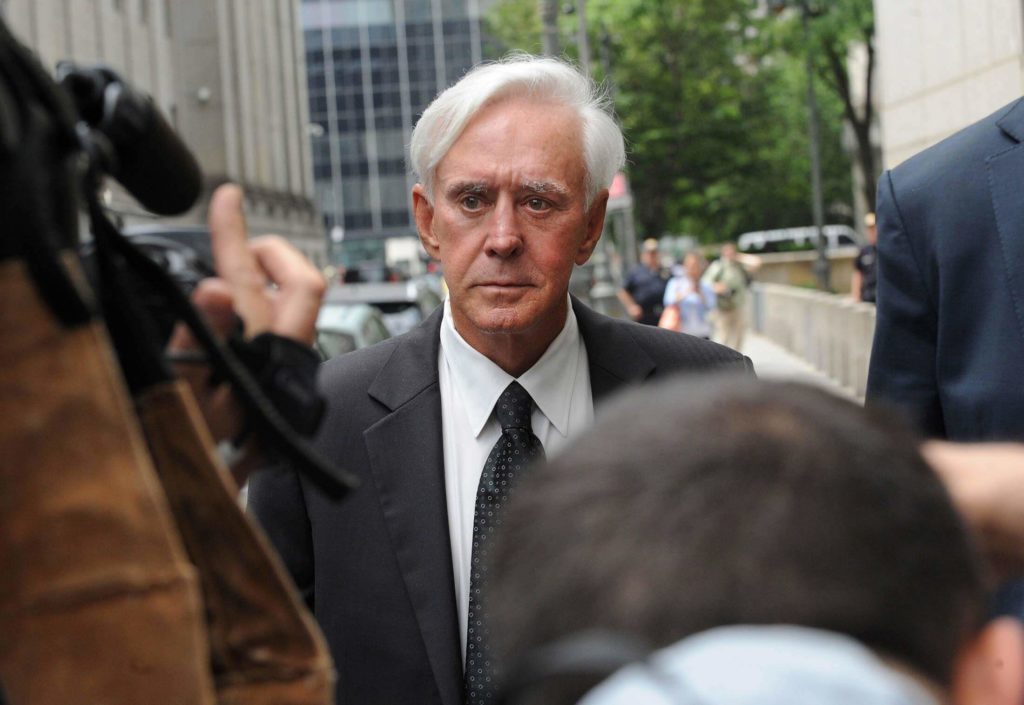 Billy Walters Scandals: Money Laundering, Insider Information, Ties to Mob, and Fraud
Billy has severally touted his impeccable character. He has once said that he is the most careful and conservative person who knows how to carry out his business affairs. According to him, he is extremely careful so as to be sure that everything he does is legal and in a lawful manner. Well, if you think of the numerous millions that have changed hands through Billy, you would understand that his words alone are not enough to ward away prying eyes from his affairs and Billy Walters net worth. He has been severally investigated and indicted for various crimes in the course of his career as a sports bettor. He was first indicted in Kentucky where he had to pay a fine of $1000 for starting a bookmaking service. After this, he moved to Las Vegas. Since he moved and started making his millions, the authorities have fixed their radar on him. The reason for this is because of the presumption that his money might have been from illegal sources such as fraud, money laundering, mob ties, and insider information, among others.
In the year 1996, Walters applied for a license for sportsbooks with Nevada Gaming Control Board. He got a verbal approval for the license. However, before everything went through, he received words that he had been accused of multiple money laundering charges. According to Billy, the rogue cops promised to stop the charges and investigation if he would pay them the sum of $500,000. He said he refused and had to go through six years of persecution. Six years later, he was acquitted and discharged of all the three charges and walked out as a free man.
After he moved to Las Vegas in the 80s, he became an endangered person. At some point, his very life was in real danger. One of the mobs, Spilotro, also known as 'The Ant' had requested for someone to meet Walter on his behalf. After hearing the request, Billy left town the following day. According to him, he knew what the message meant and couldn't afford to wait around. He never returned to Nevada until 1986 when he heard that Spilotro has been found dead. Walters said he would not have returned if Spilotro has not died. Although he has not received a threat since then, he has experienced a series of charges and indictment from the authorities.
Walters was part of an investigation that involved Phil Mickelson, a pro golfer, and Carl Icahn, an investor. These individuals were investigated for utilizing insider information for trades at Clorox stock. This is believed to be with the knowledge that there have been discussions on the company being bought over. Robert Walker, one of the members of ACME Group Trading stood up to take the blame and pleaded guilty for violating procedures and record keeping. Walker got into trouble when be placed a bet of $72,000 at Golden Nugget in March and April of 2011. Although he didn't admit to placing the bets on Walters' behalf but the IRS didn't believe his version of the story. They went ahead to investigate the case and Walters was none the worse for it.
Walters Insider Trading Scandal
Although Billy Walters has escaped a series of accusations, indictments, and charges, but he was not able to get out of the scandal of 2017. In the year 2017, he was convicted of earning $43 million USD from private information of Dean Foods, a Dallas-based dairy processing company. The company's director, Thomas Davis, who happened to be Walters' source, employed a prepaid cell phone to carry out his activities. He would call and sometimes use the code phrase 'Dallas Cowboys' for the Dean Foods Company. With this strategy, he was able to provide Walters with information that helped him make profits and avoid losses to the tune of $11 million USD.
This went on from the year 2008 through to 2014. During the trial, Carl Icahn's name came up in relation to the trading of Walters, but he was not indicted for any fault. The name of Phil Mickelson also came up during the trial as an individual who had been trading in the shares of Dean Foods. It also came up that he owed about $2 million USD in gambling debts to Billy Walters. According to a report, Mickelson earned about $1 million USD while trading on Dean Foods shares, which he agreed to forfeit in relation to the civil case that came up from the Security and Exchange Commission.
At the end of the trial, Billy Walters was sentenced to five years in prison and also given a $10 million USD fine. He is currently in the prison at the Federal Prison, Camp Pensacola. He is expected to be released by February 14 of 2022.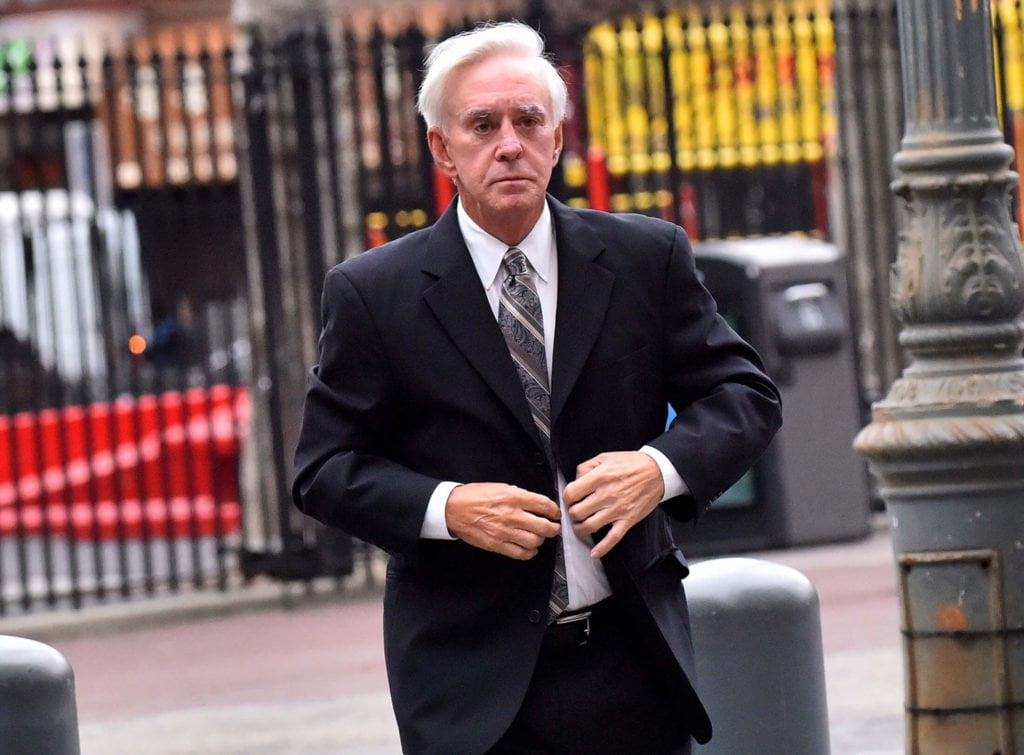 Billy Walters and his Other Business
Billy Walters net worth is not only from his sports betting. He is a businessman with other business interests. His businesses include stocks, multiple car dealerships, and golf courses. According to him, he is making enough money from his golf courses and car dealerships. However, the stock business is not generating the expected income for him. He went on to imply that Wall Street is dishonest on many levels. He once said that he had purchased a lot of Enron stock and got swindled. In the same way, he had purchased a lot of Tyco stock and WorldCom stock and still got swindled in the process. He opined that it would be great if Wall Street would present accurate and timely reports like the NFL does. Although the stock business is not the best money maker for him, Billy Walters net worth is still on the increase, thanks to his numerous investments.
Giving Back to the Society
For Walters, fulfillment doesn't come with making money alone; you have to give back to the society. Billy and his wife regularly donate their money and time to different charities. At one of such events, the couple contacted Linda Smith, a representative of Opportunity Village. This is a platform that offers people with special needs the required skills for getting jobs. Linda Smith reached out to them for the first time over two decades ago for partnership. Interestingly, she never knew that Walters' 40-year old son also has special needs as he had been diagnosed with brain cancer from a very young age. As such, he still has the mental capacity of a small child. Billy and his wife had to make a choice between leaving the tumor and allowing their son, Scott, to die, or remove the tumor, which ended up destroying a part of his brain.
The request for partnership was very close as Walters has experienced firsthand what it meant to have someone with special needs. Since then, Billy has made numerous donations and has shown great interest in Opportunity Village. The interest was so great that during his 60 Minutes, he had requested that the foundation be included in the interview.
Conclusion
Billy Walters is a legend in sports betting. He is also an ardent golfer. He had claimed that he made more than $400,000 on a single hole, and also made as high as $1 million during a single round of game. Also, he admitted to have lost one million USD at a game of blackjack that same night. When he is not playing golf or betting on sports, he spends his time playing craps, blackjack, and poker. He has a private jet that is estimated to worth at about $20 million USD and he owns 7 homes. As at 2014, Billy Walters net worth is placed at over $100 million USD.