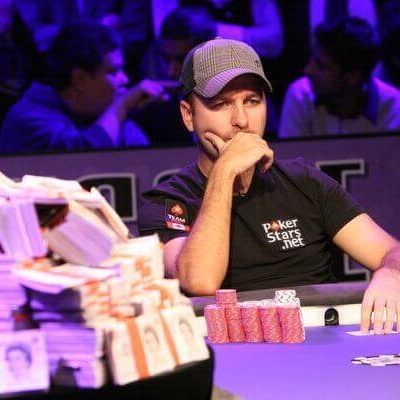 Daniel Negreanu was born in 1976 in Toronto, Canada.  When he was sixteen, he discovered his growing fondness for gambling and poker. After Daniel left high school, he started playing poker in different casinos with players who were twice his age.

At the age of 21, he left Toronto and came to Las Vegas where he discovered that the casinos in Vegas were a lot more glamorous then the casinos in Toronto. However he lost all his bank balance in Vegas after which he returned back to Toronto. He kept winning in Toronto and losing it in Vegas. However he did not stop fighting. He worked extremely hard and finally figured out how to win in Vegas. In 1998, he was announced as the best player at Foxwoods at the finale of world poker. Further at 23, he was declared as the youngest player in the history who won a world series of poker bracelet.

In 2005, he started working on two books; Hold'em Wisdom was the first book which released in 2007 and Power Hold'em is the second book which released in 2008. In 2007, he became a member of Pokerstars which is the largest online poker site in the world. He has an estimated earning of $21 million. In 2013, he was declared as the player of the year at World Series of poker, the bluff player of the year and was also ranked as number 1 on the GPI rankings. In 2017, he won poker masters, pokerstars championship at both Barcelona and Bahamas, the world series of poker and Bellagio high roller mix.

Daniel is not only one of the best poker players in the world, he is also a favourite among the poker fans because his fun loving nature. Apart from his achievements in poker, he has also appeared in movies such as Wolverine and X men origin and numerous TV shows as well.